The Republican chairman of the House Judiciary Committee was "remarkably open to many aspects of criminal justice reform" during a White House meeting on Tuesday, Sen. Cory Booker (D-N.J.) told The Huffington Post.
Booker, in a HuffPost Live interview immediately following the meeting, said the discussion among a bipartisan group of congressional lawmakers and President Barack Obama was "phenomenal." He said he told those at the meeting that criminal justice reform would have to be led by the House chairman, Rep. Bob Goodlatte (R-Va.).
"I believe -- and, God willing, I'm gonna go see him -- that he's gonna be a leader on significant reforms," Booker said.
He acknowledged that Goodlatte and Senate Judiciary Chairman Chuck Grassley (R-Iowa) were resistant to some proposals. But he said the "conversation was changing" as Democrats and Republicans alike have embraced reform.
"There's a profound zeitgeist. There's nothing as powerful as an idea whose time has come. Well, this idea is coming and that power I think is gonna push something good through Congress," Booker said.
According to Booker, the group at the White House discussed proposals to reform mandatory prison sentences and to better reintegrate individuals into society once they are released from prison.
"So the question will always come down to the details, and I think there's some red lines for some folks in the Senate," Booker said. "But the potential now for getting something significant done is really encouraging."
Booker has been working with Republican Sens. Rand Paul (Ky.), John Cornyn (Texas) and Mike Lee (Utah) and Democratic Sens. Sheldon Whitehouse (R.I.) and Dick Durbin (Ill.) to find ways to reduce the number of Americans in prison, on parole or on probation. The Koch brothers have given the effort a boost on the Republican side.
Watch Booker's full interview on HuffPost Live here.
Before You Go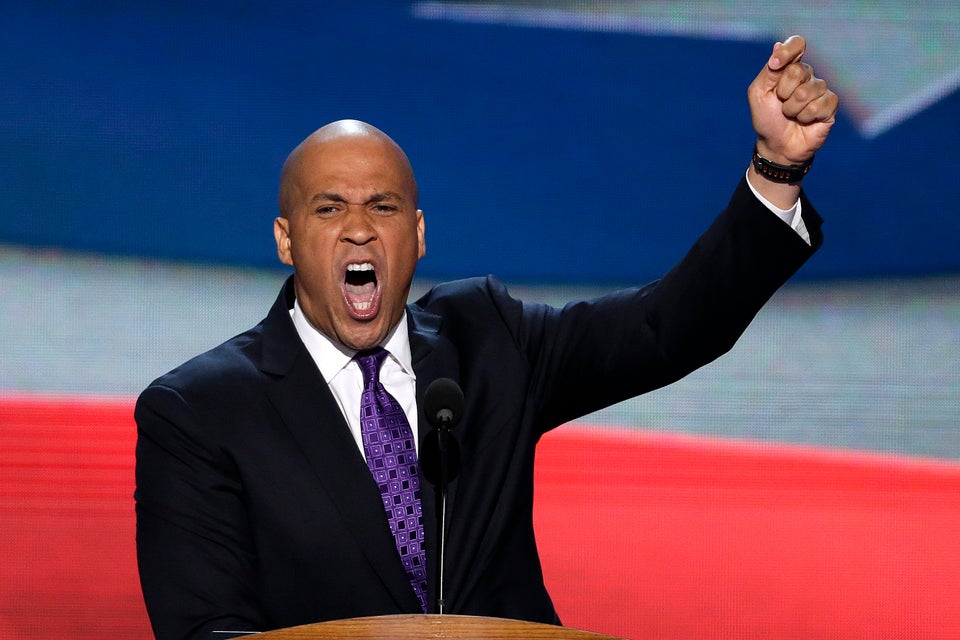 Cory Booker Gets Intense
Popular in the Community