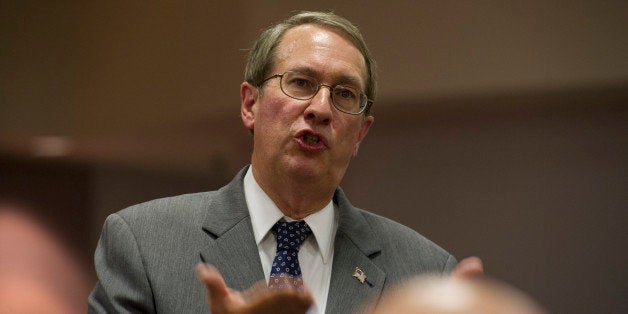 Even though he is leading an effort to draft legislation that would legalize undocumented young people, House Judiciary Committee Chairman Bob Goodlatte (R-Va.) said Monday that they should not be given a new pathway to citizenship, calling into question whether the tentatively named KIDS Act under way will win any support from Democrats.
If you were to do something, I would start first of all with children who were brought here illegally by their parents. They've grown up here. They've been educated here. They are ready to face the world and they have no documents. I think there's a more compelling argument to be made for them. But, even for them, I would say that they get a legal status in the United States and not a pathway to citizenship that is created especially for them. In other words, they get that legal status if they have an employer who says I've got a job which I can't find a U.S. citizen and I want to petition for them, ah, they can do that, but I wouldn't give them the pathway to a Green Card and ultimately citizenship based simply on their entering the country illegally.
Republicans have said that the bill currently being drafted will differ from the Dream Act, and Goodlatte's comments clarified what those differences might be. The Dream Act would allow undocumented immigrants who came to the United States as children -- often called Dreamers -- to enter a special process to become legal residents and eventually citizens. The bill most recently went for a vote in 2010, and was opposed by most Republicans, including Goodlatte and his fellow KIDS Act drafter Majority Leader Eric Cantor (R-Va.).
Reform advocates argue that legalization without a special pathway to citizenship is not enough because many people would be excluded from the existing avenues, as Goodlatte pointed out Monday. Democrats have criticized Republicans for planning to address legalization for Dreamers but not the wider immigrant population, and it's tough to imagine them going for a bill without a path to citizenship for even young undocumented immigrants.
Republicans seemed to have warmed more recently to the idea of a path to citizenship for Dreamers, particularly compared to proposals by Democrats and a bipartisan group in the Senate that would allow a broader swath of the undocumented population to eventually become citizens. Goodlatte repeatedly has decried a "special pathway to citizenship" for undocumented immigrants generally.
"We will have a bill introduced, I'm sure soon, but so far there's a lot of different ideas but not consensus about what it should be. Once we have that, I think it will be introduced," Goodlatte told a Dreamer, adding he will then hold a hearing to discuss the bill and see if it can win support from Republicans. "I think there's a decent chance that we will take something up there, but we have to have enough consensus within the majority and hopefully get some support from the minority party as well."
Before You Go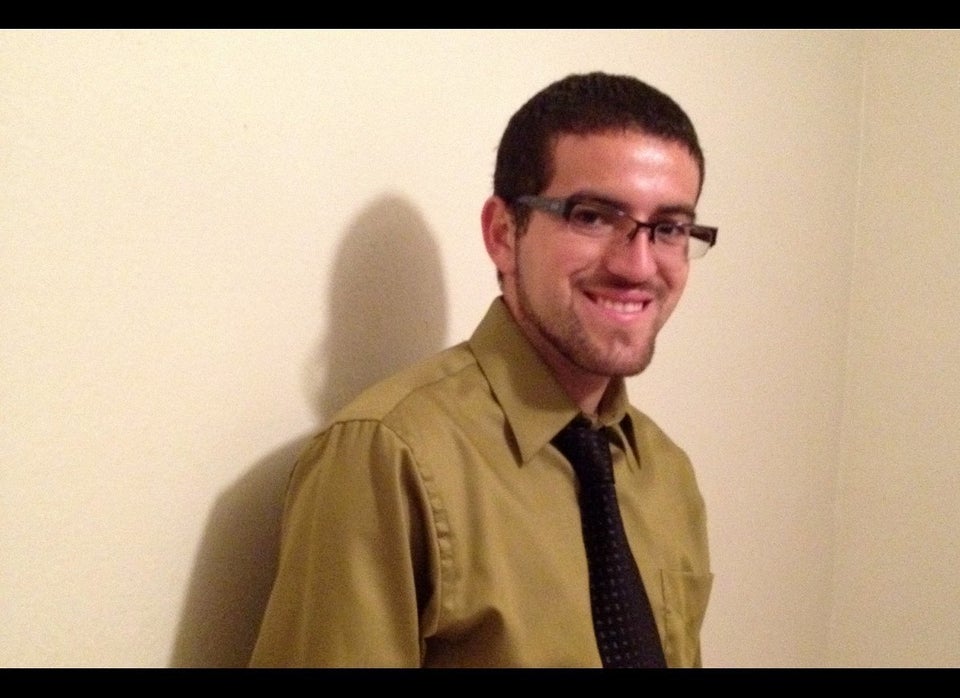 DREAMers Taking A Stand
Popular in the Community