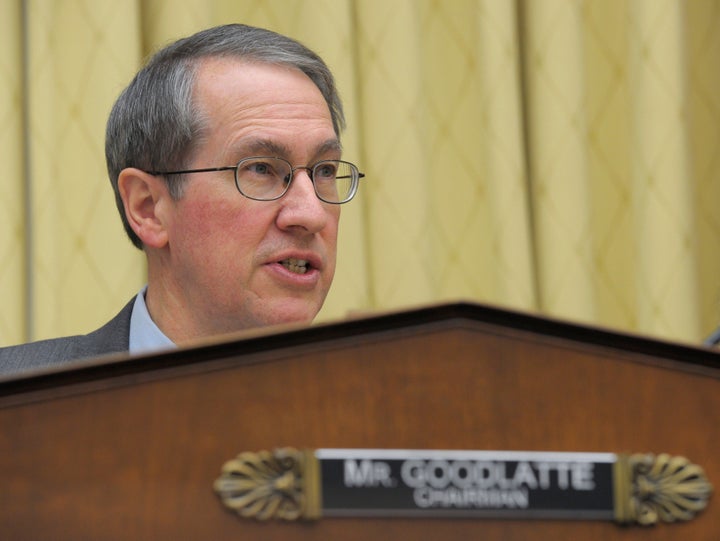 WASHINGTON -- Rep. Bob Goodlatte (R-Va.), the top Republican on the House Judiciary Committee came out explicitly this week against a pathway to citizenship for undocumented immigrants currently in the United States, another sign of the tension between Democrats and Republicans on the issue.
"People have a pathway to citizenship right now: It's to abide by the immigration laws, and if they have a family relationship, if they have a job skill that allows them to do that, they can obtain citizenship," Goodlatte told NPR. "But simply someone who broke the law, came here, [to] say, 'I'll give you citizenship now,' that I don't think is going to happen."
The problem is that many immigrants in the U.S. don't have a pathway to citizenship now, or if they do the wait time makes becoming even a legal permanent resident a long haul. As Mother Jones pointed out in a quiz this week, there are avenues for legal immigration, but many don't apply to would-be immigrants or undocumented people already in the country. A USA Today-Pew poll released on Thursday found that most prefer President Barack Obama's immigration plan, which includes a pathway, to the Republican approach.
Goodlatte has previously said that Senate Majority Leader Harry Reid (D-Nev.) may be disingenuous about his support for comprehensive immigration reform if he insists on a pathway to citizenship.
"When [Reid] says there has to be a path to citizenship, I wonder whether he's serious about doing immigration reform," he told USA Today in early February. "You have to come at this with a willingness to look at all the options and find the common ground."
Goodlatte told NPR he believes addressing the issue of undocumented immigrants is important, even though he argued against a road to citizenship.
"This is a broken immigration system; it's had problems for a long time," he said. "And work needs to be done, both in terms of reforming legal immigration programs and in terms of enforcing our immigration laws and addressing what happens to the 10 million or more people who are not lawfully in the United States."
If immigration reform bills go through the typical process, Goodlatte could be crucial to shaping the House's legislation. The Judiciary Committee handles all immigration bills, and although it could be bypassed, Goodlatte has argued against operating outside regular order on so contentious an issue.
Other Judiciary Committee members have made similar statements. Rep. Raul Labrador (R-Idaho), also speaking to NPR, said earlier this month that a pathway to citizenship as part of comprehensive immigration reform wouldn't pass the House.
"The people that came here illegally knowingly -- I don't think they should have a path to citizenship," he said. "If you knowingly violated our law, you violated our sovereignty, I think we should normalize your status but we should not give you a pathway to citizenship."
But Democrats see a pathway as an absolute necessity, as do groups advocating for comprehensive immigration reform. None of them think it should be automatic -- draft legislation from the White House would require waits of about 13 years, The Washington Post reported -- but they argue that keeping undocumented immigrants from becoming citizens would create a permanent underclass of people unable to affect their children's education and other important issues.
A bill from the Senate "gang of eight" would also include a pathway to citizenship. Although the group has yet to introduce legislation, the framework released last month calls for provisional status for undocumented immigrants, followed by green cards once certain border provisions are met. The hope is that by tying green cards to border security -- which would allow undocumented immigrants to eventually become citizens -- the senators can avoid claims that the bill would amount to "amnesty."
Before You Go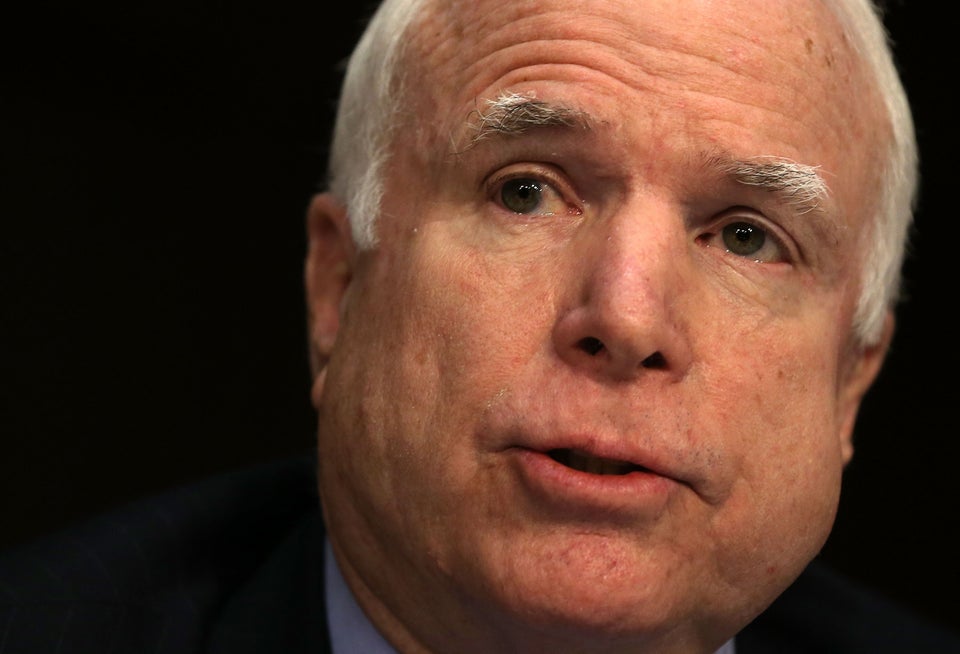 Bipartisan Immigration Plan's Key Provisions
Popular in the Community