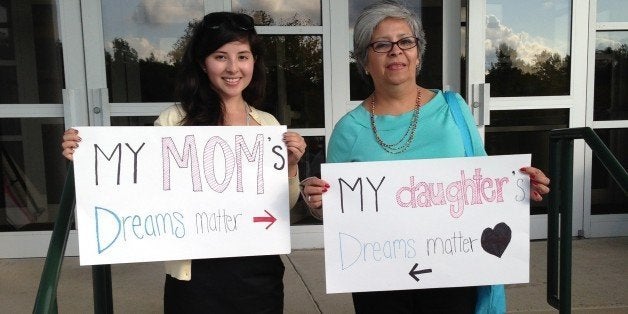 VERONA, Va. -- Rep. Bob Goodlatte (R-Va.) didn't breed much optimism on Monday about his plans for comprehensive immigration reform, telling a town hall crowd that the House would act, but not on a "special pathway to citizenship" that Democrats support.
The bills that House Republicans do support may go nowhere, Goodlatte, chairman of the House Judiciary Committee, told constituents and immigration activists gathered in a large public meeting room.
"Will the Senate agree to them? I don't know," Goodlatte said. "But I don't think Republicans in the House ... should back away from setting forth the right way to do things."
"Even if it doesn't go all the way through to be signed by this president -- because I have a hard time, like you do, envisioning him signing some of those things -- it doesn't mean we shouldn't at least show the American people that we are interested in solving this very serious problem that we have in our country," he added later.
Goodlatte is an important figure for immigration reform in the House. As chairman of the Judiciary Committee, nearly all immigration bills go past him, and with Majority Leader Eric Cantor (R-Va.), he has been working on a bill to legalize Dreamers, undocumented young people who came to the U.S. as children. Goodlatte was vague, however, about progress on his tentatively-named KIDS Act. He mentioned it several times, always positively, but usually not by name and never called it his or Cantor's bill. Instead, Goodlatte said members, or "we," were working on a proposal he hoped could find support with a majority of Republicans.
The western Virginia crowd grilled Goodlatte on immigration, gun control, Obamacare and government spying -- with the congressman answering questions for longer than the scheduled hour. About half the audience appeared to be supporters of immigration reform. When an immigrant activist asked supporters of reform to stand, nearly half the crowd rose. An aisle down the center largely divided pro-immigration reform attendees and those who opposed legalization, or at least shook their heads rather than clapping for activists who asked about it.
Goodlatte's district is majority white, but it includes some immigrants who work in poultry plants, apple farms and the hospitality industry. Immigration activists with the progressive group Virginia Organizing brought about 75 people to the meeting, with others coming on their own. They made signs, but were told to leave them outside. "My mom's dreams matter," read a sign held outside by undocumented immigrant Dayana Torres, 18. "My daughter's dreams matter," her mother's sign read.
Torres, a Dreamer, drove to Verona from northern Virginia, where she attends school at George Mason University, to ask Goodlatte about his plans for undocumented immigrants. She came to the U.S. from Colombia when she was 9, and now has a temporary reprieve from deportation under the Deferred Action for Childhood Arrivals program.
"We will have a bill introduced, I'm sure soon, but so far there's a lot of different ideas but not consensus about what it should be. Once we have that, I think it will be introduced," Goodlatte told her, adding he will then hold a hearing to discuss the bill and see if it can win support from Republicans. "I think there's a decent chance that we will take something up there, but we have to have enough consensus within the majority and hopefully get some support from the minority party as well."
Goodlatte said he sympathized with young undocumented immigrants who wanted to gain legal status so they can work and attend college more easily. But he said he would not support moving forward before other border security and enforcement mechanisms were in place. He said he also opposes allowing a special pathway to citizenship for other undocumented immigrants -- such as Dreamers' parents -- that he feared may encourage more unauthorized immigration.
"I understand that," he said of Dreamers' concerns. "But I also understand how wrong it is for a family to take a small child across the desert, through dangerous tunnels, in the backs of tractor-trailers, where some of them suffocate. I don't want to see it happen again. So if we're going to have that kind of legal status, for me personally, I first have to be sure we're not going to see additional people, additional parents bringing 2-year-old, 5-year-old children" across the border.
After the town hall meeting, Goodlatte reiterated that he has no intention of agreeing to something as broad as what he called the Senate's "special pathway to citizenship" for undocumented immigrants.
"We should pass what the House majority of the majority is willing to support, and that's as far as we should go," he told reporters.
Goodlatte said Congress hasn't made progress on immigration reform in the past decade because members weren't willing to compromise. Whenever one side pushed a step-by-step approach, like he said he's doing now, the other side wanted more, and reform fell apart. When asked if that had changed, Goodlatte said he wasn't sure.
"There is a will on the part of the Congress to address the issues, and we're trying to find a way to address all of the areas," he told reporters. "However, we've seen what the Senate has produced in that regard, and the House is not going to take that Senate bill. So the answer to whether it's changed or not will depend upon how far we get on this."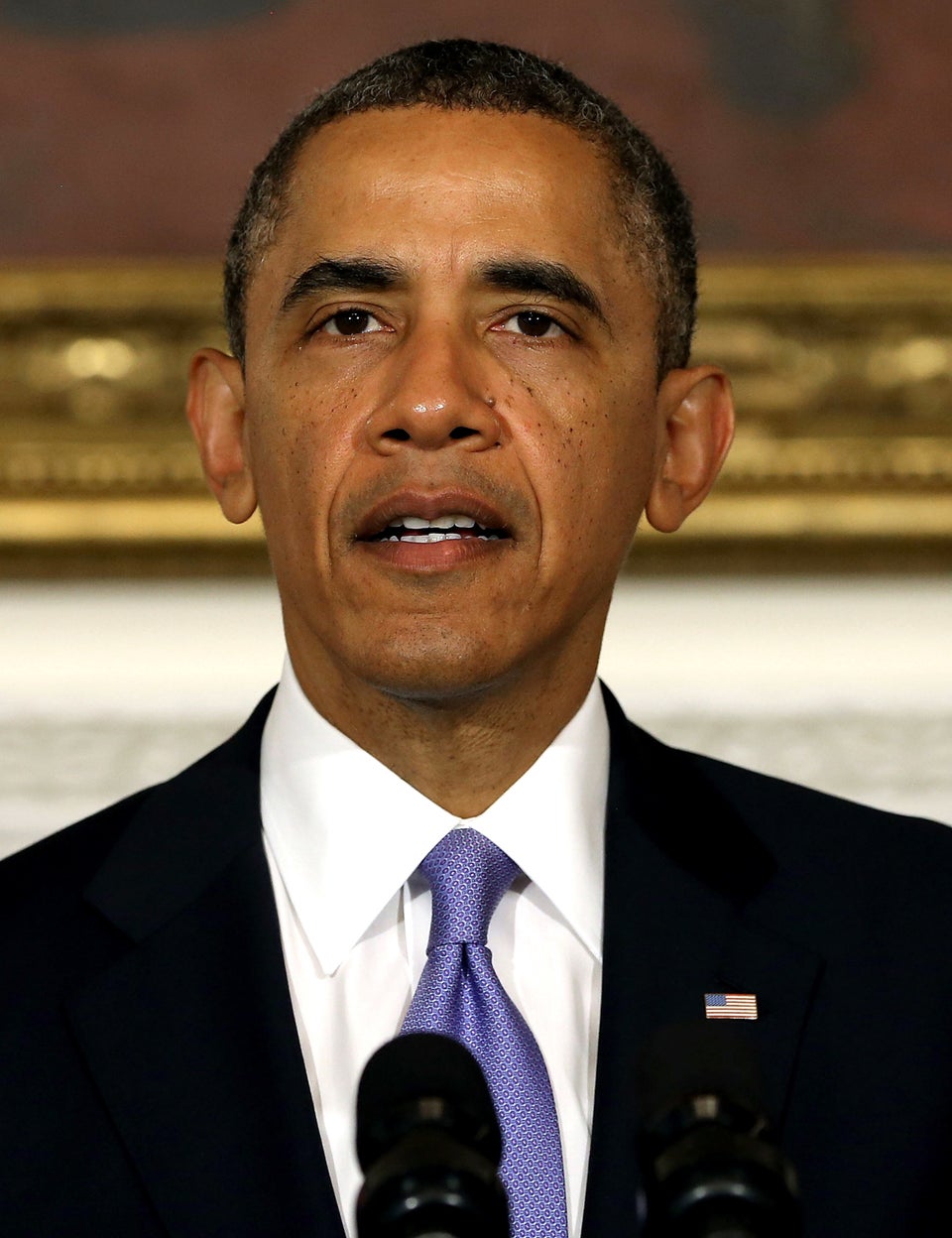 11 Ways Immigration Reform Helps The Economy