BOB HILLMAN'S "DYSTOPIAN HELLSCAPE" PREMIERE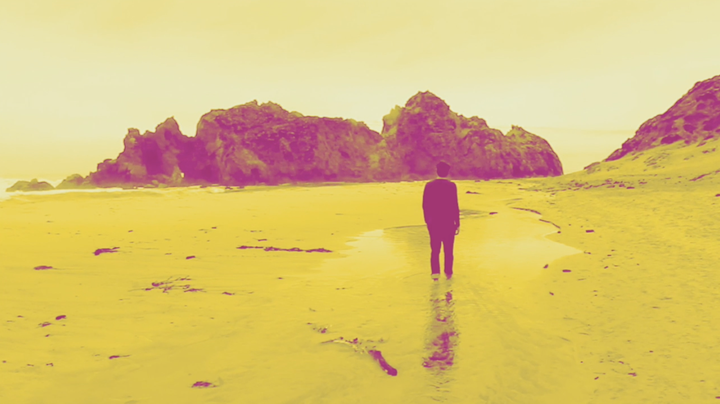 Inspired by the 30 Days, 30 Songs anti-Trump campaign initiated by music icons, Bob Hillman adds his own ironic musical take on the Donald.
According to Bob Hillman...
"This song started with Donald Trump's convention speech, in which he depicted America as an apocalyptic nightmare: 'The attacks on our police, and the terrorism in our cities, threaten our very way of life.' We're far from perfect, but these aren't end times! In fact, most reputable sources will tell you that crime is down in aggregate.
"'Dystopian Hellscape' was a phrase people used to describe Trump's vision of America. I'm always on the lookout for such phrases, especially if they're weird, inscrutable, borderline un-singable, etc. In short, I'm exactly the kind of songwriter who thinks it would be fun to turn a mouthful like 'dystopian hellscape" into an ambiguous sing-along.
"The recording was produced and, with the exception of acoustic guitar and most of the vocals, performed by Rick King, and I made the video all by myself."
Please, please vote? No, really, you have to vote...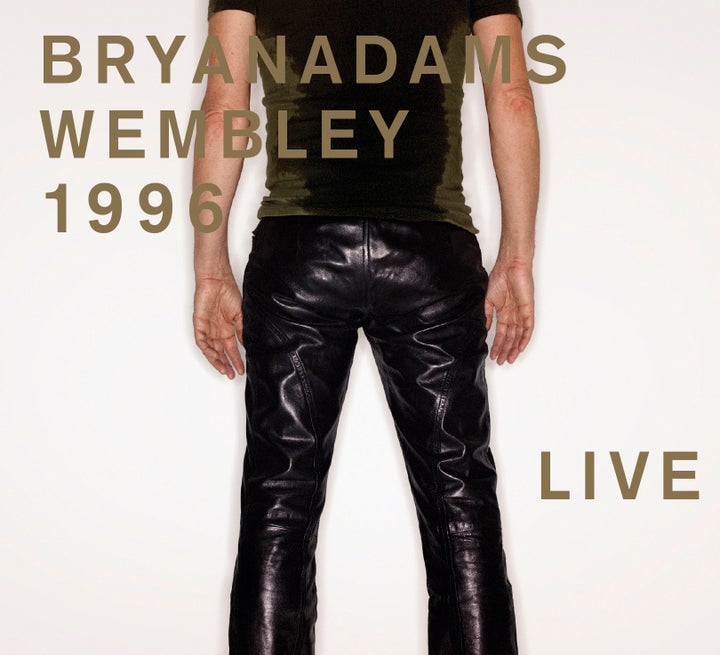 A Conversation with Bryan Adams
Mike Ragogna: Bryan, your 1996 sold-out Wembley concert is one of your live career highlights and a 20th anniversary DVD is now being released of the event. What can you remember was most special to you about that night back then and do you have different reflections on it twenty years later?
Bryan Adams: It was one of two nights we did there. I can remember ordering a few other cameras to cover the show for posterity, but the tapes got misplaced until a few years ago when I found them in the basement of my studio.
MR: Your 1996 tour supported your album 18 Til I Die and the Wembley set list contains includes many songs from that album. How did you balance your set list to both promote the album and satisfy fans who mainly wanted to hear the hits? I know this is a tricky balance for most artists, but what was your formula then and has that evolved over the years?
BA: The album was a big hit, so there wasn't any problem putting all the songs in it, plus everyone knows they are always going to get the songs they know and love at our shows.
MR: On that tour, do you remember using any particular technologies of the time or maybe different approaches to your staging, instruments, mic-ing, etc.?
BA: Yes, we were the first band to do a b-stage in the '90s, and it was something we carried on doing until the 2000s, and then everyone was doing it, so we stopped.
MR: In addition to your hits, that night, you performed The Troggs' "Wild Thing" and Bobby Fuller's "I Fought The Law." Why did you break out those songs that night and what other cover songs did you have in your arsenal during that period? Also, what are your favorite covers to play in general, even to this day?
BA: There is a bootleg CD out there somewhere with about 40 cover songs on it that range from James Brown to The Beatles, from Eric Burdon to AC/DC, from Ray Charles to Sam Cooke. I used to add a new song practically every night for the b-stage. It was great fun.
MR: Your live albums seem to have the same level of quality as your meticulously assembled studio albums. Might this have been a more challenging than not concert because you had to stay aware of keeping all of your performance elements—from a technical perspective—as perfect as possible? Or did you not pay attention and just played, leaving the details to the crew?
BA: The setlist was and is always important to a show, how things move along from song to song is what it's all about. I don't leave this to anyone else, however, occasionally, my manager Bruce Allen would suggest things. He was the only one ever.
MR: What are some of your favorite concerts by other groups? What about your own?
BA: My favorite concerts for bands were back in the '70s, T-Rex, David Bowie, Led Zeppelin, Elton John. Nothing comes close to those shows back then.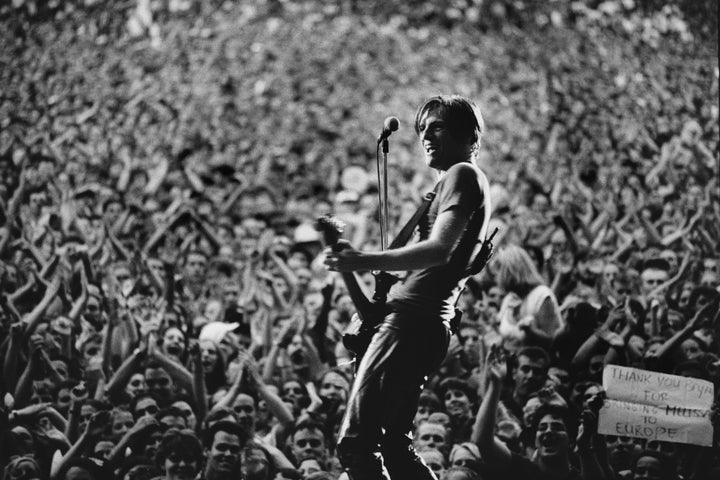 MR: How has the satisfaction level for you as a performer evolved over the years? What are you doing differently since the Wembley concert?
BA: It's gotten better with having more songs to play. I look down at the set list and am always pleased to see what the next song is.
MR: Melissa Etheridge took Tina Turner's place on your duet "It's Only Love." You seemed very comfortable with her in that spot, how did she get drafted for the guest appearance?
BA: Melissa was opening the tour in Europe back then and I liked having a girl opening, because it was always fun to sing this song together.
MR: One of your songs, "I Wanna Be Your Underwear," got a lot of attention as well as snickering. I'm guessing that was intentional and you were messing with everyone, am I right?
BA: It's just a silly song. Something to put a smile on your face -- nothing more, nothing less.
MR: You have so many classics including "Cuts Like A Knife," "Heaven," "Can't Stop This Thing We Started," and you played them at Wembley. One of the more powerful concert moments was when you broke out your uber-classic, "Summer Of '69." To me, it's always been the perfect anthem about youth. Beyond your somewhat recent revelation that it was about fellatio, from you the writer and artist's perspective, what makes this song so enduring?
BA: It's a song of nostalgia and the broken promise of youth, and sex plays a big part of that. That is where my "'69" reference came from. The song has stood the test of time because it's very catchy and up tempo, even though the story is bittersweet.
MR: Beyond the Wembley concert, are there any others that you consider milestones in your career?
BA: Lots and lots, from my first headline show in America, to the first concert I played as a solo artist, charity gigs, The Wall with Roger Waters, to headlining Madison Square Garden…the list is long.
MR: Bryan, what advice do you have for new artists?
BA: I'd say be very careful what you sign away. No matter what, you have to realize your worth. Your music is a valuable thing, and once you give it away, it's very hard to get it back. Don't be fooled by the internet -- concentrate on your songs more than your social media.
MR: What advice would you have given yourself when you were first starting out as a music artist?
BA: No advice other than to work my ass off on the road. I spent years away from home traveling. Actually, I still do!
MR: What are you up to lately creatively? How about on the personal front?
BA: I'm writing songs with Jim Vallance for a musical based on the film Pretty Woman. It's coming out in 2018.
MR: Where's the autobiography?
BA: It will never happen.
SOLARRIO (DAVID BARENBOIM) DROPS "DROPS"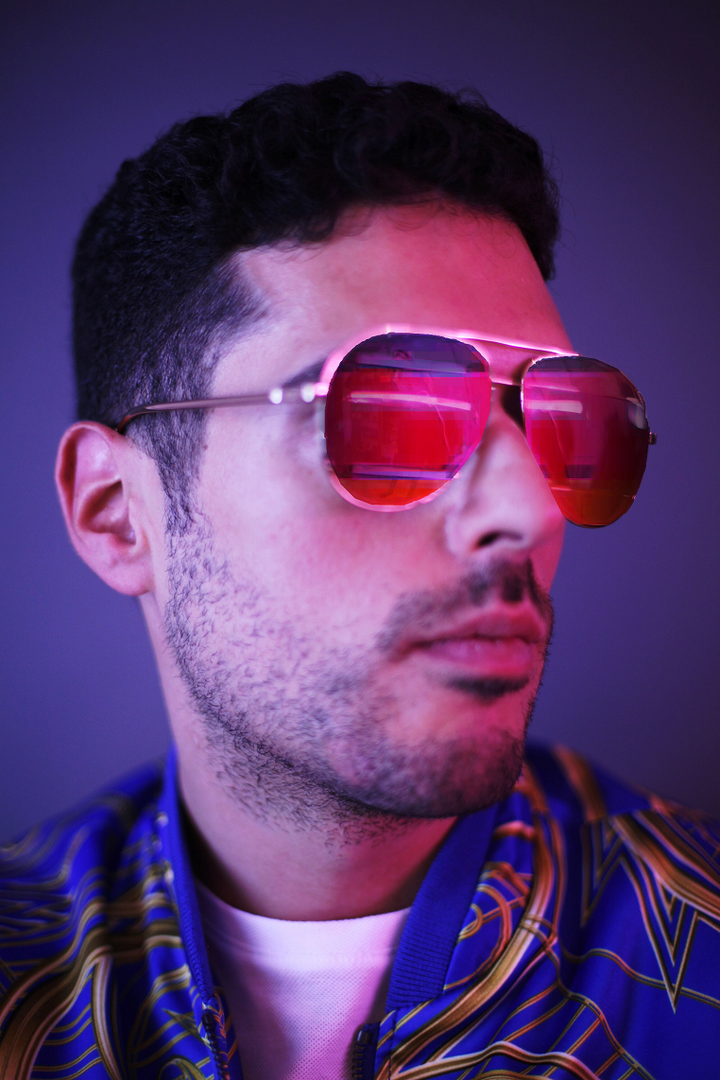 Solarrio—aka David Barenboim, a Berlin-based electro-pop musician/producer—shares the video for his new single "Drops," that will be released October 21. It's a striking video that deftly works as a welcome contrast to the melancholy pain of failure and heartbreak conveyed by the song. The backdrop '80s-inflected yet modern beats serve as a mesmerizing and uplifting force. "Drops" appears on a forthcoming EP, which will be released in Jan 2017.
"The song is me trying to numb the pain of failed relationships. Sonically and production-wise, it's probably the most experimental song on the EP. I was working on the beat with a friend of mine and that one synth sound reminded me of drops. I developed the theme from there."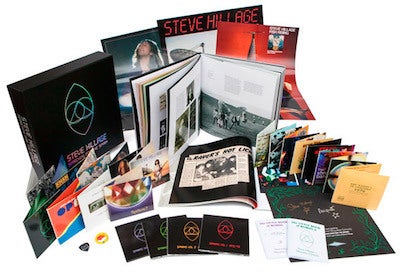 A Conversation with Steve Hillage
Mike Ragogna: Steve, your new 22-disc project is titled Searching For The Spark. That's a lot of music! Where does one begin to find this spark of which you speak?
Steve Hillage: Searching For The Spark is the title of a track from my 1977 album Motivation Radio. I chose it as the title for the box set because I thought it was a good metaphor for my musical journey and my approach to things in general. I have a certain hunger that drives me, and over the years it's been a bit like a quest. I've really wanted the box set to tell my full story, and that's one of the reasons why I've been keen to include a lot of unreleased material – demos, out-takes, unfinished tracks – so that people can get a better feeling for how my creative output evolved.
MR: When you first began creating music to perform and record, what was the approach or mission and which projects did it spread across? How did that approach or mission evolve over the years?
SH: I started creating music while at school, where we had a really good band. I didn't really have a mission at the start, I was just following my inspiration. But by the time I got to university it was clear to me that I had developed my own guitar and songwriting style. I pretty soon realized that music was what I should be doing full time, so I left the university after a year and plunged into it. Looking back, I can identify several factors in how I developed. I had a keen sense of dedication to developing my own style, and I had a certain hunger to learn from the various situations I found my self in, and from the other musicians I met and worked with. And with this came an overriding sense that music was also a tool for transmitting and channeling higher conscious energies, which I guess is the closest thing I had to a "mission." I still retain these aspects in the way I see my work, and I often say that if I lose that hunger to learn then maybe it's time to stop.
MR: From your perspective, how has prog rock evolved over the years?
SH: In 2013, I was honored to receive the Visionary Award at the Progressive Music Awards in London, and at the time I was happy to proclaim that I saw progressive music as open minded and with a wide musical vision that appreciates experimentation. That's the way I see it, and that's the way people like Steven Wilson, who I admire and appreciate, see it. But there are also some who have a more conservative idea of prog, which I feel risks fossilizing around a sound that had its heyday in 1972-76. I'm not like that, but I feel that the progressive music tent should be big enough for us all to co-exist.
MR: How have you grown with the genre? How has your guitar playing changed or upgraded or has it?
SH: In some ways, I was an archetypal prog rock guitar player, specializing in how my guitar sound worked with keyboards, loving quirky chord changes and odd time signatures, and writing long tracks with multiple sections. I took a bit of a left turn in 1977 after my Todd Rundgren produced album L. I was feeling uncomfortable being defined as a "generic" prog rock artist, and was developing a deeper love for funk, electronics and German psychedelia. That led to my album Motivation Radio, which was pivotal for me, and in many ways set me up for nearly 40 years of logical progression. It was then that I finally nailed my own personal style, and in some ways my guitar playing got wilder, especially in the live context. And also my focus on record production grew. My interest in combining my guitar with electronics, eventually leading by the end of the '80s to my active involvement in ambient electronica and dance music. Getting my guitar sound to work in this context was always a challenge, but this was greatly helped by switching from more traditional rock guitars—Strat, Les Paul, etc.—to the Steinberger guitar in 1986. This development is traced in great detail in the box set.
MR: There is a lot of previously unreleased material on Search For The Spark. How did you track everything down?
SH: I've retained a pretty large collection of reel-to-reel tapes and cassettes. The cassettes have been pretty well archived over the years, but a lot of the tapes were a mess, with nothing written on the box. I ended up sending a large pile of tapes to a tape restoration studio, where they were baked and then copied. It was a big moment for me when I got the copies back, and I discovered quite a lot of stuff I didn't know I had. From then it was a question of carefully selecting from the tape material and the cassette material what would work for the box set and what would help tell the story. This has ended up as four CDs in the box set, titled Sparks Vols 1,2,3 & 4.
MR: Obviously, you're a visionary since your Khan's Space Shanty takes the Star Trek character and expands on his story. I'm right about all that, right? And don't think I didn't catch that Searching For Spock reference in your box set's title. And I hope you know I'm just messin' with ya.
SH: To be perfectly honest, when I named my first band Khan, I wasn't aware of the Star Trek character. "Khan" is actually an oriental word for "ruler" or "king." We just thought it was a cool name for a band. And as I mentioned before, the box-set title Searching for the Spark is taken from a song with this title from my 1977 album Motivation Radio. I would humbly suggest that one can be a visionary without needing a direct link to the Star Trek series, inspiring though those stories were.
MR: You included a lot of live personal archive material, such as from Hammersmith, Odeon, etc. How do you approach performing live versus recording in the studio? How does each satisfy you creatively?
SH: I've always enjoyed playing live and I find it nourishes me musically. It's not just a question of reproducing the records—the tracks should take on a life of their own in the way they communicate with the audience. There is of course a synergy between live and recording. It's great to try out new tracks live before committing them to a studio recording, and it's always good to retain as much live spontaneity as possible in the studio. Composing and recording new music is of course the vital process in keeping things fresh, but then playing new tracks live adds an extra dimension. We've recorded quite a lot of live shows over the years, including some great ones, but part of me does not like recording shows. I feel some of the best live moments are not meant to be recorded, just a magical moment in time and space to be simply shared by the people who were present—not something you can download or stream.
MR: Gong is one of the more popular groups you've been a part of. What do you think it was about Gong that resonated with listeners? See what I did there?
SH: Gong has a truly original psychedelic blend of jazz, rock, electronics, philosophy and wacky humor. At its best best moments Gong has created a unique whole greater than the sum of its parts, and I think it is this totality that has resonated with people. The 1973-75 lineup that I was in, with Pierre Moerlen on drums, was the best band I have ever played with. It was a combustible mixture of different strong personalities, but before it fell apart it worked brilliantly. It's a matter of long-term regret for me that I wasn't able to do more to keep that lineup together.
MR: Searching For The Spark has an accompanying 188-page, 32,000 word coffee table book basically written by you and Gong expert Johnny Greene. There also are promo posters, and a 60-page scrap book. Does this box set also serve as a weapon in case of alien invasion?
SH: Above all, the aliens would be impressed by the cosmic symbol on the lid of the box, and I would Like to think that this would influence them become much more peaceful and respectful. Although perhaps I'm naïve here, like Jack Nicholson in "Mars Attacks"...
Seriously though, the reason that we have included a large amount of additional material with the box set is twofold. Firstly, as I mentioned before, I was really keen to tell my full story, and strongly flesh out the events of my musical journey. And secondly, as I wanted to make this a fully comprehensive collection, I needed to include all my released records, but I was fully aware that many of our fans and supporters already had most if not all of them. So I needed to balance this out with a lot of additional exclusive, unreleased music and the posters, books, badge etc. We have really gone for creating a high quality item that people will value and hopefully treasure.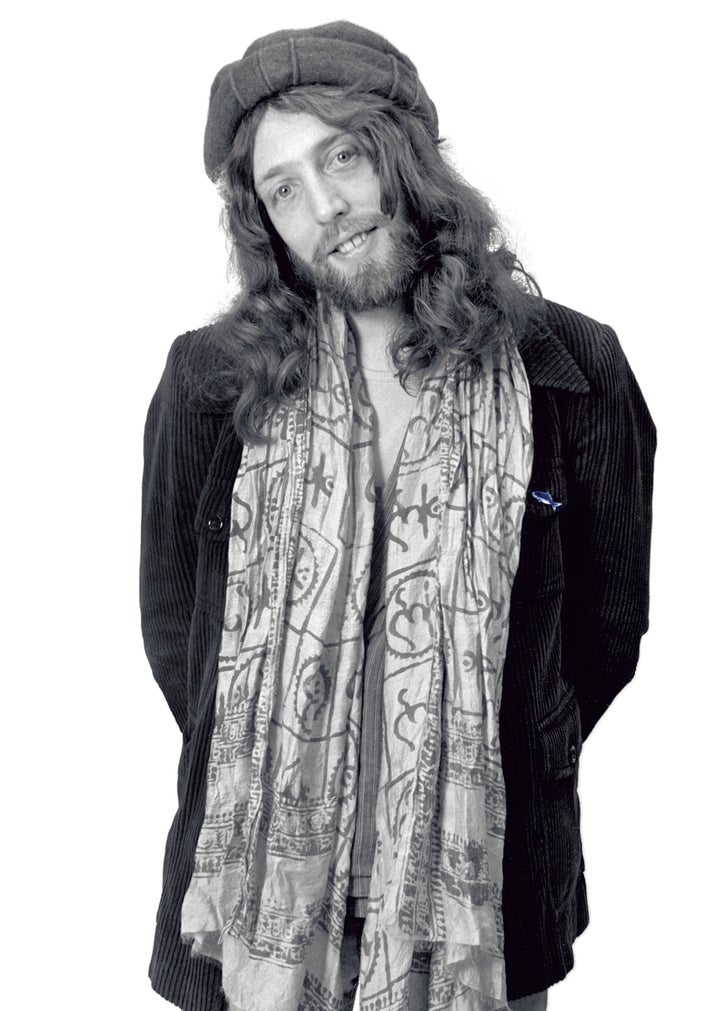 MR: Let's have a conversation between Steve Hillage 2016 and Steve Hillage 1972. Take it away, Steve...
SH 2016: Did you ever imagine that by 1980 you would have cut your hair much shorter?
SH 1972: I'm much more focused on the intense roller coaster ride I'm on right now. 1980 seems an eon away.
SH 2016: And did you think that the world would be in such a mess in 2016?
SH 1972: The world is in a big mess now in 1972! We have the Vietnam War and the threat of nuclear confrontation. I imagine that after the year 2000 it will be kinda like Star Trek. Are you seriously telling me that space colonies haven't arrived by 2016? Was Stanley Kubrick's 2001 A Space Odyssey out of whack?
SH 2016: Did you foresee the arrival of punk rock?
SH 1972: Well, I don't really know what you mean, but I do remember when I was at Canterbury there was a teacher at the art college called Ian Dury, and he was encouraging his students to imagine rebellious "post hippie" fashion ideas. Some of my housemates were art students who were into this—I found it interesting. Now I have question for you: How come you are still doing music after almost 50 years?
SH 2016: Well, it really comes down to this: After a while, you realize that you've been doing music as a career for so long you don't really know how to do anything else. But it still excites me. I guess if the excitement goes then maybe I'll go away and live on a beach or something.
MR: Well done sir...uh, sirs! Steve, what advice do you have for new artists?
SH: It's probably harder these days than when I started, with the mass of music that's flooding the internet, making it more difficult to get recognized. You have to find your own voice and your own style, and get in touch with your own inner inspiration. This demands great dedication and persistence. You have to attract the lucky breaks to come to you—you can't just wait for opportunities to fall from the sky. And playing live, in whatever form you feel best expresses your musical concepts, is absolutely essential. You have to get people to react. If you manage to get to a level where you are able to sell records, either physically or digitally, try to retain control of you own recording rights. This will be of great benefit to you later on.
MR: What will your next box set include and what's its working title?
SH: Rainbow Dome Musick Special Edition, comprising the original album, a DVD or Blu-ray with the original album, plus super quality psychedelic animation visuals—a recording of our new live version of Rainbow Dome Musick that we played in an exclusive performance at this year's Boom Festival in Portugal, and a 5.1 surround sound mix of the new live version
MR: Any words of profound wisdom to pass along?
SH: When asked this question, I often refer to the words of wisdom spoken by Jimi Hendix to Daevid Allen when they met in the toilet of the legendary Speakeasy Club in London in 1967: "Stay with your thing, man. Stay with your thing..."
THE MOLOCHS' "NO MORE CRYIN'" EXCLUSIVE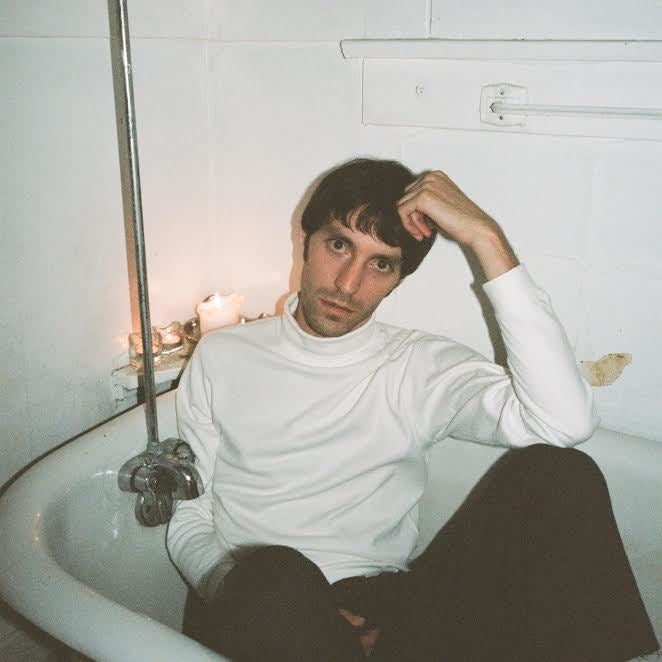 According to The Molochs' Lucas Fitzsimons on his years in Argentina and coming to L.A....
"I was born in a small village in Argentina with a lot of rumors surrounding my birth, actually. My town was full of deeply religious catholics, many of whom believed I was satanically possessed! [laughs] There were a few reasons for this; my mom had an epileptic attack when giving birth to me that stopped her heart for three minutes until she was revived. I also had a condition for two weeks after that which caused me to projectile vomit every time I was fed. It was an obstruction in my digestive tract. When I was baptized, I vomited on the priest and he was so horrified that he refused to carry on with the ceremony. This unfortunate event became the talk of the town.
"Over the next few years, people began to distance themselves from my parents until we felt completely alienated as a family. Again, we are talking about deeply religious, superstitious, rural Argentina here. After rumors began surfacing that my parents matrimony was unholy, they decided it was time to move to buenos aires. We lived in Buenos Aires for just a few months before getting the opportunity to migrate to Los Angeles where my uncle started a trucking company that my father could help with."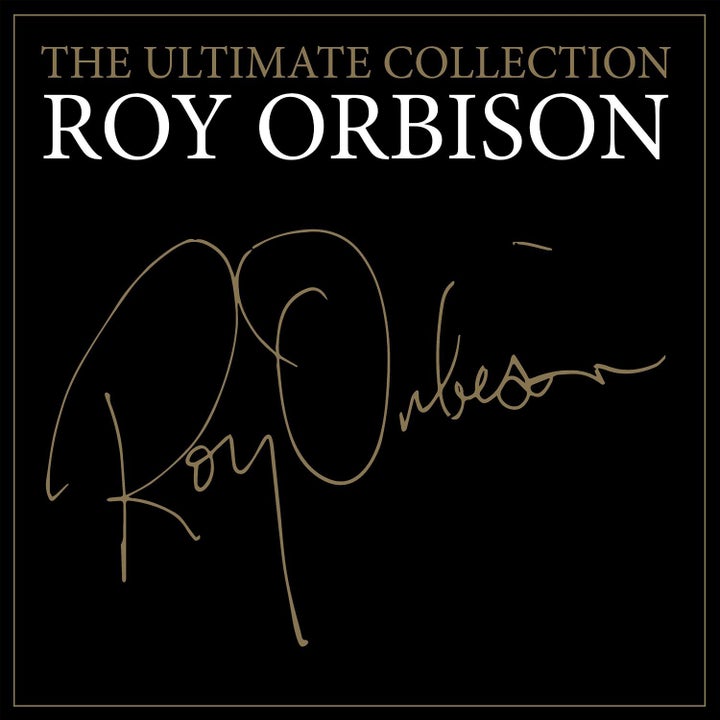 A Conversation with Alex Orbison
Mike Ragogna: Alex, you've been overseeing released involving your father, Roy Oribison's recordings and videos for quite a while. Now there's a new release, The Ultimate Collection, that covers a lot of territory on a single disc--26 tracks that include his latter hits and Traveling Wilbury's material. As his son, did assembling this collection reveal anything new to you about his legacy?
Alex Orbison: The Ultimate Collection really revealed my dad's never faltering drive to succeed. He had the conviction and perseverance to overcome all the setbacks that people go through in a music career and actually he had more than your average person. He was established around the birth of rock 'n' roll and one might think that it was easier back then or that his talent would have sailed him through life but this was not the case. He had to fight his way through and his voice and talent really only flowered because of this struggle.
MR: What were the considerations for the tracklist, artwork, liner notes, etc.? The material, of course, are mostly the Monument classics. Were there any sonic or creative challenges created by including the MGM material?
AO: The idea for this package was to have the definitive hits and the definitive versions of those hits all in one place on one disk. There have been so many hits packages over the years for my dad and when I read through the comments online—Amazon, Facebook, or on forums for Roy Orbison—I pay real close attention what people want. So the tracklist is a consumer driven equally weighted "everything" list with "Oh, Pretty Woman" at the front to get people's attention. As far as the MGM material sonically, it is much closer—same personnel, same studio, different engineer and producer—to the Monument recordings with the Roy vocal turned up much louder. The real challenge was setting "Ooby Dooby" from 1956 next to "Heartbreak Radio" from 1992, but it works because of my dad's vocal and the fact they are both rockers.
MR: Listening to Roy's later recordings that Jeff Lynne produced, it really seems like his Wilbury pal understood Roy's music more than most. Did he ever articulate what he thought about Jeff Lynne's involvement with his recordings?
AO: Jeff has all the music finished in his head before he every records anything I think. So when he records, he gets everything perfect from the get go. So you are right that as a producer Jeff's style worked the best and probably because Jeff wasn't "trying" to make a Roy Orbison record. Jeff was being himself and Roy was being himself. He also had the conviction that the record would be great when Roy maybe did not. Later, Jeff did the backup vocals on a song he did not produce, I think "Windsurfer" off the Mystery Girl album. When Jeff asked what Roy wanted my dad said, "Do it your way, thats what I want." Jeff mailed the taped back from England with a handwritten note from Otis Wilbury just like any best friend would. The fact that my dad Just wanted Jeff to do his this is a testament to Jeff because my dad was super picky and controlling about what he wanted in the studio.
MR: I'm sure you get this question every time, but for those who don't know the story, how did The Traveling Wilburys come together?
AO: It all starts with George Harrison. George was working on his solo record Cloud 9 with Jeff and I think they were talking about an imaginary band they would have. George said he would pick Bob Dylan and his first choice and Jeff laughed and said, "Easy, then I pick Roy." Nothing came of it but humor usually reflects the truth in some way so when George need a fourth single for Cloud 9 he called Jeff. Jeff and Tom Petty were working on Mystery Girl with my dad so George went to the studio and sang and played on the song they were working on "California Blue." They had dinner that night and George threw the idea out to the guys and suggested they use Bob's studio to record a song. They showed up before lunch and by dinner "Handle With Care" was recorded and the rest is history. Jeff also was producing Tom's solo record Full Moon Fever at the time. When you add all their solo records together and then the Wilburys, you can see that at that time Jeff really dominated the world of music!
MR: He was really hot at the time, absolutely! What is there to "get" about your dad's music for that his fans understood?
AO: It is hard to say just what it is because I have talked to lifelong Roy fans from other countries that could not understand English but fell in love with my dad's music instantly and felt the emotion of the songs without knowing the lyrics. My dad wrote and co-wrote many of his hits and it was the union of the poetry with the unique chord progressions and that voice that made it all happen. The songs are so complex but yet as a casual listener you would never notice. The main thing might have been his perspective he wrote from. The vantage point of the listener that Roy takes on a ride though any of his ballads is so human and pure and the whole time you wonder if he will pull it off. When he does pull it off there is a sense of relief and amazement that hits me every time.
MR: Considering how brutal some of the movie's scenes were, what was your dad's reaction to how David Lynch utilized his music in Blue Velvet?
AO: Haha! So legend has it that David Lynch asked Roy or his management for permission to use the song and my dad said no, but David used it anyways. You have to remember that in the 80's you did not just want to go out and put your music in commercials and every movie you really wanted to do those things sparingly. The add the fact that Roy is shopping for a record deal and making another run for the top of the charts and making a new album so he would want control over what comes out and how is thought of. On top of everything, my dad was a soft spoken southern gentleman and so the use would have not made sense to him probably. He was just as shocked as everyone else at the time by the juxtaposition of the beautiful song over such a graphic scene, He watched the movie again right away and started to understand the genius of it. What he could not have known is how revered David Lynch was in Hollywood especially with teenage fans and younger fans that the movie was their first introduction to Roy Orbison. When people saw the movie and figured out Roy was in LA working on a new project it really opened up the floodgates.
MR: One of the collection's songs, "I Drove All Night," also was recorded by Cyndi Lauper though your dad recorded it first. What's the story about the recording and its timing?
AO: My dad took most of 1986 to collect songs and write for "the new album" that became Mystery Girl. In 1987, he recorded with everyone from T Bone Burnette to Rick Rubin. During this time, Billy Steinberg and Tom Kelly pitched the song to my dad and my dad recorded it with them. I think the song was a complete surprise to my mom and my dad only sang it that one time ever. It was such a gift to have for 1992 King Of Hearts album the my mom Barbara did with Jeff Lynne.
MR: The version of "Claudette"--an eventual Everly Brothers hit written and recorded by your dad--was taken from the A Black & White Night concert film performances as opposed to an earlier Roy Orbison version. Why that choice as opposed to other possibilities that could have been taken from the film?
AO: Great question. Claudette could be the most important song in my dad's life except "Ooby Dooby" and "Only The Lonely" were both the same make or break songs for my dad. In 1958 my dad was disenchanted with Sun Records and taking time off and considering retirement, he was broke and doubting himself. He got the call to do one show with the Everlys and they needed a single for the flip side of "All I Have To Do Is Dream." Roy only had one song- Claudette, written about his wife. The Everly's cut it and it sold like gangbusters. Roy got a deal with Acuff-Rose publishing in Nashville and a new record deal with RCA and hit the big time because of the song "Claudette." The funny thing is that there was no Roy Orbison record of "Claudette." He later recorded it in 1965 for MGM and then again for 1987 A Black And White Night. The Black And White Night live version is much more popular than the record version from 1965's "There Is Only One Roy Orbison" so we went with the live version and it is really rocking!
MR: A Black & White Night also showed how beloved Roy Orbison was by many great recording artists. What was your dad's reaction to such a show of appreciation at the time? Did he get that he influenced many successful artists? Did he understand his importance in pop music history?
AO: My dad was thrilled with A Black & White Night! The concert sounded so good but the main thing they set out to do was have some fun and it really shows in the video of the show. My dad did know he influenced many people and always carried that with a deep respect for his craft and it was part of the reason he gave so much in his shows whether it was 20 people or 200,000 people. He didn't really have a conventional ego and tell himself, " I am important for pop music." He said that Sun Records became "instant history" in the '70s. After 20 years, people started valuing it hugely and making a lot of it and when people asked him what he thought he would say, " We did the best would could at the time." They would say but it was such an important time of music history. He then smiled and said, "I put 'Ooby Dooby' back in the set."
MR: Vic Ansini is considered one of the last great mastering engineers for vintage and iconic recordings. What did he bring to the sonics of the project overall, and how did he finagle the sequence so that a later hit like "You Got It" made sense sonically sitting next to "Crying"?
AO: Vic has a talent I never will. Mastering is a science and besides making things stand next to each other he brings out as much as he can without going overboard, which is key. How he did it will remain a mystery I just know if it wouldn't have worked he would have said, "Can we try something else?" and he did not.
MR: What's your most lasting impression after listening to The Ultimate Collection top to bottom? And what is the most ultimate thing about the collection to you?
AO: One of the first things I thought about was how these songs were hits all around the world and some songs were bigger in some places. This package will satisfy fans all around the world and that is pretty amazing. The other thing that is really driven home is just how good my dad was. From a whisper to the thunder of the crescendos his voice was so unique. It's odd to think of him like a Jimi Hendrix but song structure and singing he was a true innovator of song writing and his voice as an instrument was unparalleled. As well he was a hell of a guitarist. The solo on "Ooby Dooby" was all him, these days it isn't that crazy but for it's time it was a rip your face off shredding lead!
MR: Here's an odd question, but what do you think your dad would say to a new artist wanting his advice? When he was alive, did he find himself in that position and what did he tell artists if he was asked that question? What kind of advice did he give you and your family?
AO: Well, he told me to sing in key, which is important. Ha! And he told me to practice as much as possible and wherever I went. I did see my dad with Chris Isaak when Chris was coming up. It was pretty special. Chris came by the house for a few days and they talked and played and Chris ate with us and everything. I don't know what my dad told him but it must have worked! They played a few shows and stayed good friends after. Chris played "Oh, Pretty Woman" when my dad got inducted to The Musicians Hall Of Fame here in Nashville a few years ago. He was double booked and canceled something dear to him to do that for us and my dad. He is still family to us.
MR: Did your father ever share what his favorite recording or recordings of his career were and why?
AO: My dad was a true songwriter so if you asked him what his favorite song he ever did was he would say, "The next one." He lived his life looking through the windshield and not in the rearview mirror. He took his voice, talent, and every song that ever came to him as a gift. With this attitude he would be always looking for the next thing instead of the last thing or the first thing. And when he wasn't looking for anything he would tour and give it hell for people that would show up to Roy Orbison shows and thank them for it.
MR: What kinds of Roy Orbison projects might be coming over the years?
AO: Right now, the world of Roy Orbison is popping! It took us several years to get over the loss of our mom Barbara. Not that we ever will as a family but in the business sense if we ever do half as good as she did we will be doing great! One of the things we wanted to do when we took over was expand my dad's legacy into other areas but still based on my dad or his music such as books, films, a play, and so on. So keep an eye out for them 2017-18. My brother Roy has been keen on getting a Roy Orbison museum going when the time was right for the last 15 years and it seems like the time might be right now. The 30th Anniversary of The Black And White Night is 2017 so we are doing a rerelease of the concert with outtakes and a documentary behind it that will have the rehearsal in it and be amazing. The Ultimate Collection is a good bedrock for the upcoming projects. And on top of all that we have a few secret projects going that sound incredible. In the end, I am a HUGE Roy Orbison fan so I am so excited for what is coming!
P.S. I call my dad "dad" most of the time and I call my dad "Roy" some times when talking about him in a professional sense. It probably comes from mixing the records and having the "Roy" vocal taped on the sound board and talking about him in that context. If he were in the room I would call him dad, when he would go on stage and I was backstage I would yell, "Go get 'em Roy!"
Also my dad's friend and producer Fred Foster is getting inducted to the Country Music Hall of Fame next month and I would like to congratulate him. Anyone who signed Willy Nelson AND Dolly Parton should be in the Hall of Fame!
THOMAS DOLBY'S MEMOIR THE SPEED OF SOUND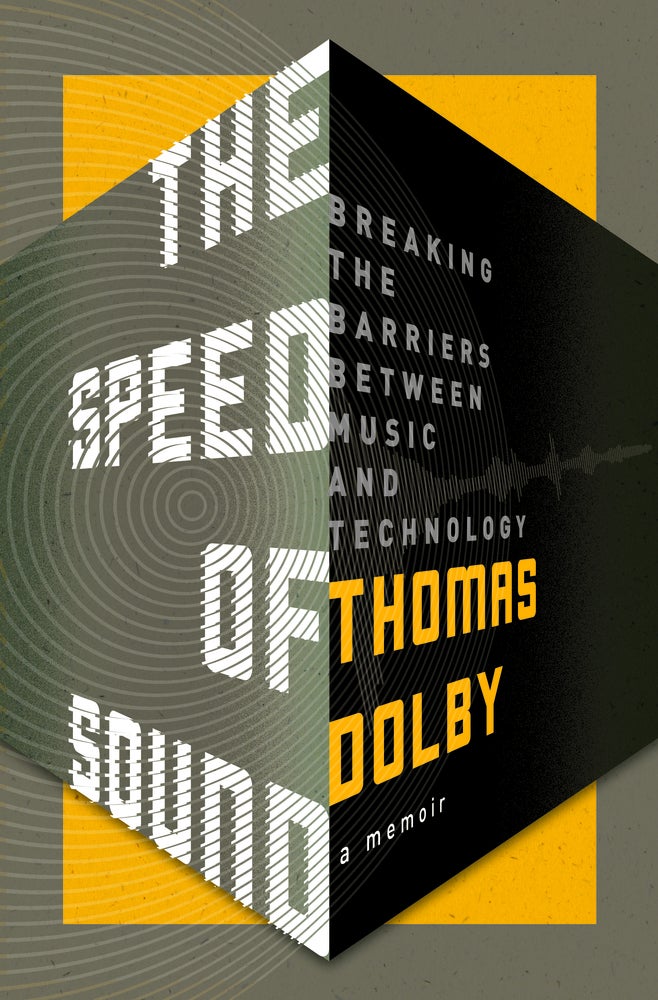 Love this guy. Love this book! If you only know him for his hit "She Blinded Me With Science," then your Thomas Dolby development seriously has been arrested. The Speed Of Sound covers this TED Talks darling's life through narratives that blend art and technology as if the two were one. It's an inspirational read and highly recommended, especially to a generation of parents who now have their own blossoming Thomas Dolbys thriving in robotics and engineering clubs when they're not creating their own fun beats.
Popular in the Community