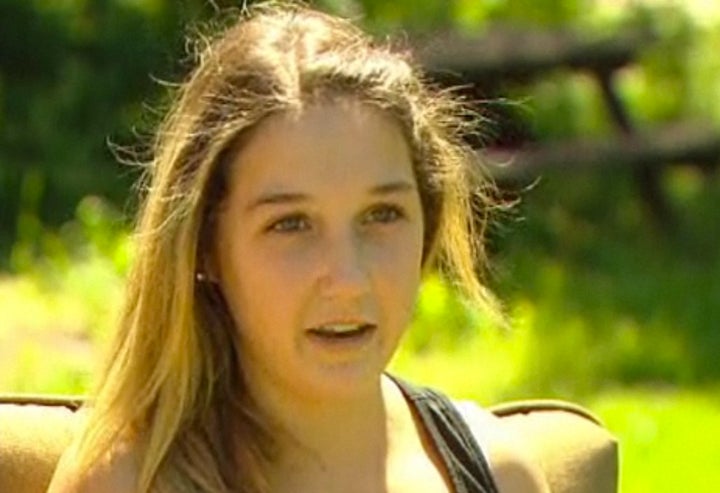 Chew on this: Two 8th grade students on a Canadian school trip were fooled into eating moose droppings by a chaperone and the teachers and principal didn't do anything to stop it.
That stinky scenario happened last month in Grand Marais, Manitoba, and now the career of school principal Bob Kovachik may be in the proverbial toilet, while the other staff members have been disciplined, according to the New York Daily News.
The incident happened on the recent two-day canoe trip. Karen Eyolfson, whose 13-year-old son was one of the students who ingested the moose waste, said her son took a bite after a parent chaperone told him, facetiously, that the animal feces were chocolate-covered almonds.
She claims that Kovachick and two other staff members stood by as her son chewed the moose droppings while his classmates laughed at him.
Another student, who only wanted to be known as "Brook," said she was duped into eating moose droppings and was humiliated by the prank.
"I put it in my mouth and I took a bite out of it. And then everyone laughed," Brook, 14, told CBC News. "Everyone laughed at me and made fun of me. So I went up to my tent and started crying."
The adult who pulled the almond switcheroo on the kids came over and apologized to Brook. But parents are fuming that staff members including Kovachik did nothing to stop the far-from-tasteless joke, according to media reports.
Later, one of the staff members attempted to convince Brook that droppings were actually nutritious, or at least harmless because moose only eat grass. That turned out to be rotten advice, according to a moose expert who told the Star that the excrement carry potentially harmful parasites.
"'I went down to the water to brush my teeth with the lake water," said Brook, who hasn't returned to school after the mortifying prank. "It got stuck in [the braces]."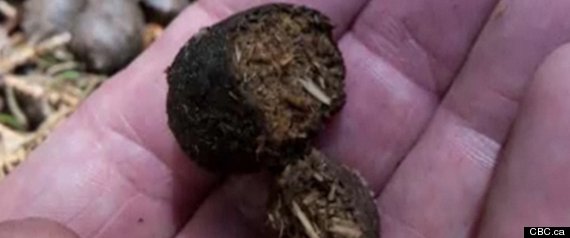 Schools Superintendent Scott Kwasnitza admitted to the Toronto Star that the antics were an "ill-conceived practical joke," and that it was a "grievous error and the person who initiated it has expressed deep regret and remorse."
But that may not help students like Brook who feel they were treated like the turds they were tricked into eating. She still hasn't returned to school.
"I didn't trust anyone," she said. "I couldn't talk to anyone. I thought I was going to get teased. And I still got teased through text messages."
Kwasnitza said both student who chewed the moose droppings have seen a doctor as a precaution.
Related
Popular in the Community