Reggae superstar Bob Marley passed away 34 years ago Monday at the age of 36.
On Feb. 6 of this year -- which would have been his 70th birthday -- people around the world celebrated the impact Marley made during his time on earth by honoring his music and his beliefs. According to Reuters, Jamaicans remembered the musician with a jam session, and Marley's family is launched a "feel good social video movement" to honor Marley's vision of a better world.
Many remember Marley for his public embrace of marijuana and his belief in its healing powers. Marley's website describes the musician as "a staunch supporter of the plant's meditational, spiritual and healing abilities, and a fierce opponent to those ("political forces") who tried using marijuana as a vehicle for oppression, and to keep certain groups of people out of the societal mainstream."
One quote from Marley sums up the problem the musician had with political opposition to marijuana.
"Herb, herb is a plant. I mean herbs are good for everything. Why, why these people who want to do so much good for everyone, who call themselves governments and this and that. Why them say you must not use the herb?" Marley said.
"Them just say, 'no, you mustn't use it, you mustn't use it because it will make you rebel.' Against what?" he added.
In an interview with Quartz about his father's birthday, Ziggy Marley, son of the late musician, said his father's message was more than just "love and peace and smoke weed."
"Bob was a revolutionary. He was a person who wanted social justice in a real sense, in a real physical sense," Ziggy Marley said. "There's a lot more to it than the whole, 'Bob Marley, love and peace and smoke weed.' That's not it at all. No. It's deep! It's all right for some people to pass it off as that. But it's much deeper. And the message is always relevant. 'Get up, stand up for your rights?' 'One love, one heart, let's get together and feel all right?' It's all still very relevant."
Marley's family is working to bring marijuana into the mainstream. In November 2014, the Marley family joined a private equity firm to launch the first global consumer marijuana brand.
"Creative inspiration was everything for my father -- it was like breathing or life to him," Marley's daughter Cedella told HuffPost in an interview about the brand. "Every time he smoked, he was inspired and an open mind was the open door for his creative inspiration. He thought the herb was actually a gift."
Watch a video of Marley speaking on herb above, and for more on his family's #Share1Love initiative, go here.
A version of this story was originally published on Feb. 6, which would have been Marley's 70th birthday.
Before You Go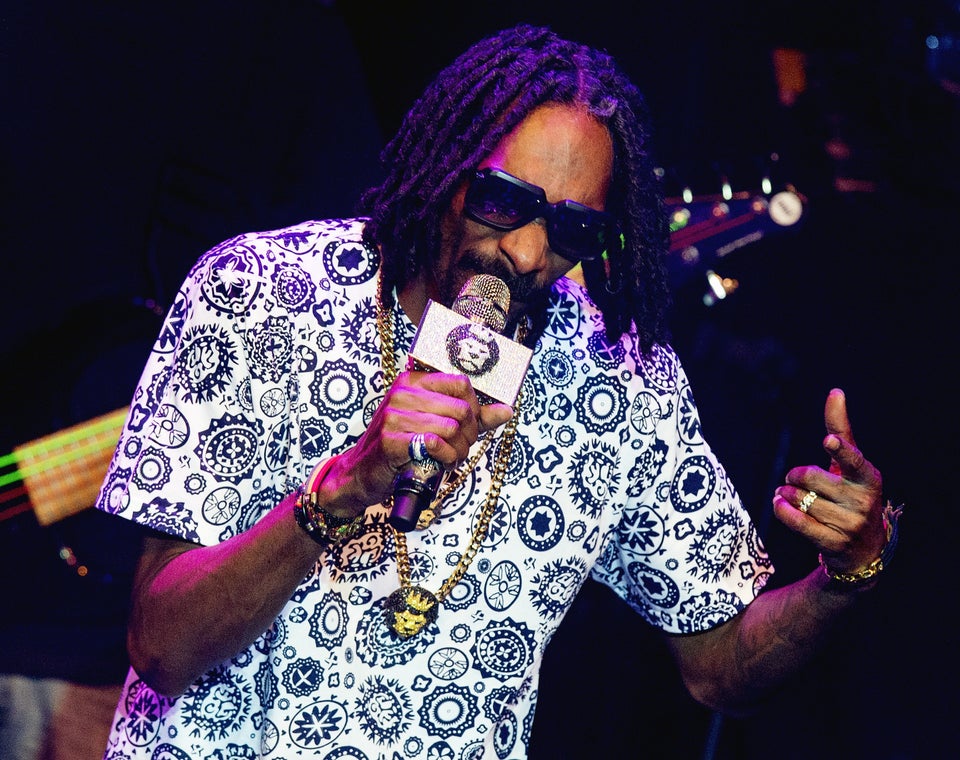 Most Influential People Who've Used Marijuana
Popular in the Community