The family of reggae superstar Bob Marley, whose public embrace of marijuana made him synonymous with cannabis culture, has joined a private equity firm to launch the first global consumer marijuana brand.
Marley Natural products will begin appearing in shops located in countries and U.S. states where marijuana is legally sold in late 2015, the Marley family and Privateer Holdings announced Tuesday.
"If you were to try and pick one person in the history of the world associated with this product, it would be Bob Marley," Brendan Kennedy, CEO of Privateer Holdings, told The Huffington Post. "Everyone has a little Bob Marley on their playlist and that's different than anything else out there in this market."
Marley, a Jamaican who died in 1981 from cancer at age 36, was world acclaimed for hits that included "Exodus," "I Shot the Sheriff," and "Jammin." He used marijuana as part of his Rastafarian religious beliefs and said its use was important to spiritual growth.
Here's a look at the Marley logo: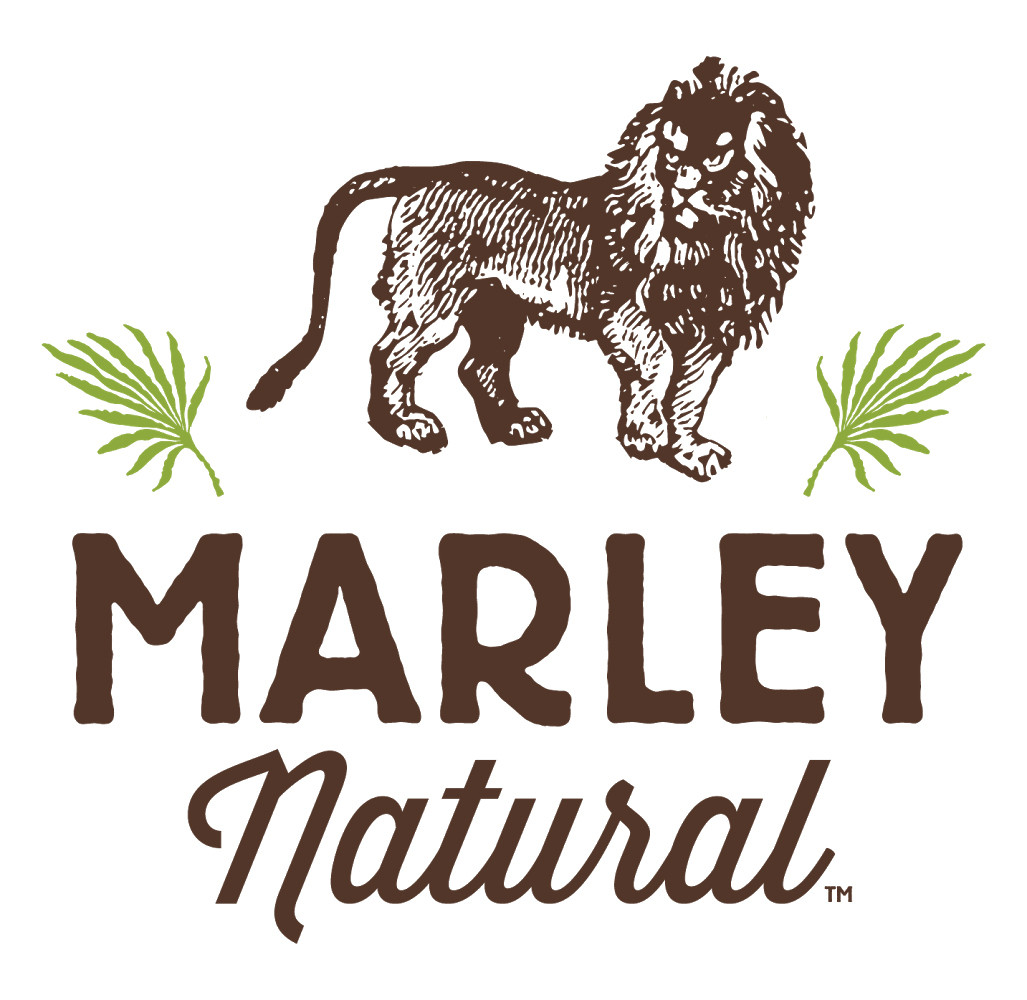 The new marijuana company will have a suite of products that include heirloom Jamaican cannabis strains said to be similar to the ones Marley consumed. "Bob's favorite strains were the strains that were prevalent in Jamaica historically like lambsbread, pineapple skunk, and some others … that he used to get from Nine Mile, Saint Ann Parish, in Jamaica," Kennedy said.
Marley Natural also will feature cannabis-infused and hemp-infused lotions and balms, as as well as accessories for storage and consumption of marijuana.
Kennedy said that Marley Natural will feature recreational and medical marijuana products, depending on local laws, because of Marley's deep beliefs that cannabis use is a natural and positive part of life that helped to produce "inner-peace and creativity" for the artist.
"Creative inspiration was everything for my father -- it was like breathing or life to him," Marley's daughter Cedella said in an interview for the brand's launch. "Every time he smoked, he was inspired and an open mind was the open door for his creative inspiration. He thought the herb was actually a gift."
Cedella Marley, along with Bob Marley's son Rohan and wife Rita, are partners in the Marley Natural brand with Privateer.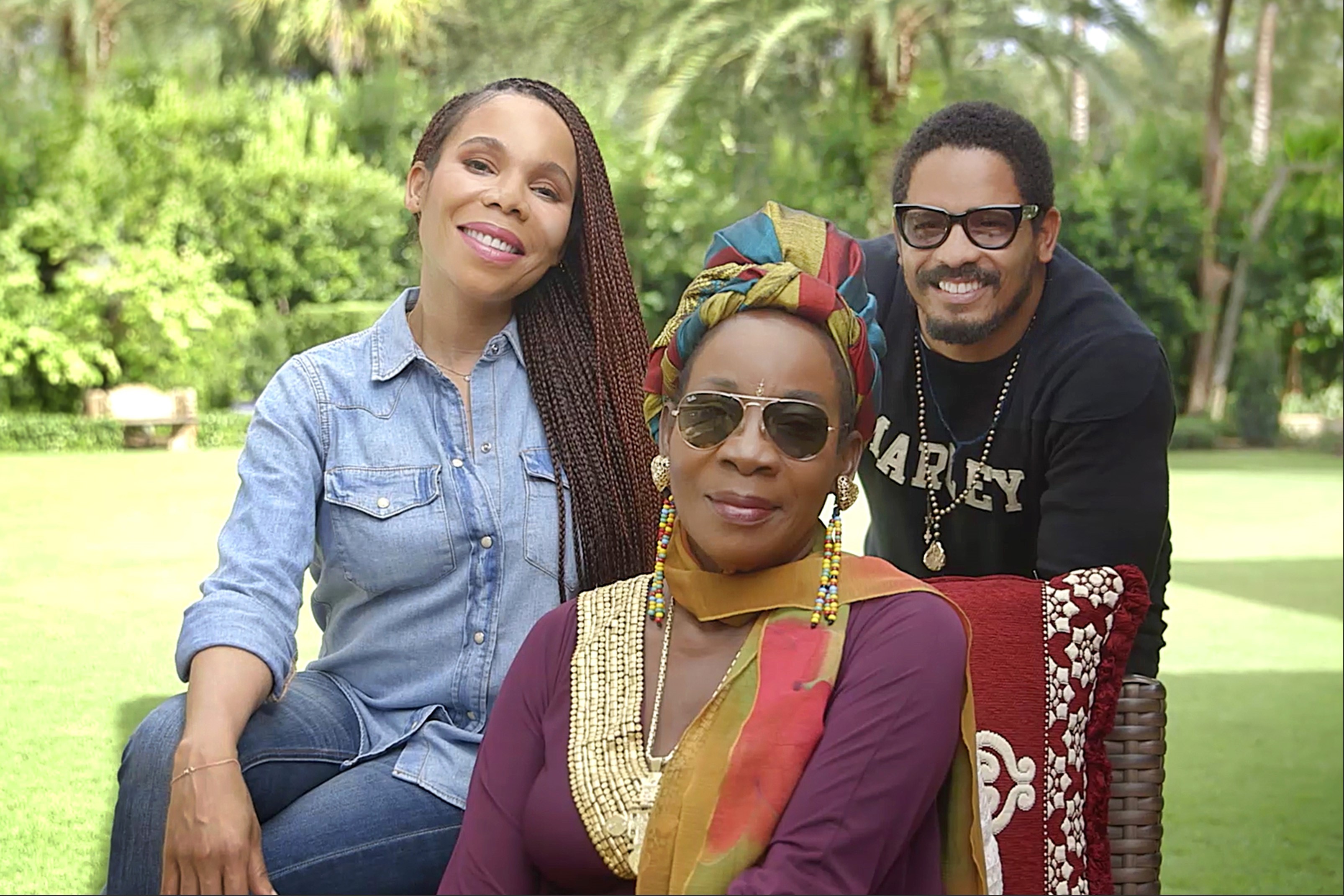 From left, Cedella sits with Rita and Rohan Marley.
"My father thought that herb is for meditation, herb is for higher vibration and herb is for the healing of the nation," Rohan Marley added.
Four U.S. states and the District of Columbia have legalized recreational marijuana and more than 20 have legalized medical cannabis. About a dozen more are considering similar laws. Guam became the first U.S. territory to legalize medical marijuana this month. Last year, Uruguay became the first country to legalize recreational marijuana. Several other countries have decriminalized possession of small amounts of marijuana.
While the sale of marijuana is illegal in Jamaica, the government of Caribbean island is likely to decriminalize possession and use of the plant for religious purposes. The island's Rastafarian spiritual movement sees marijuana as a sacrament.
Kennedy said he and a partner founded Privateer Holdings with the premise -- "the end of marijuana prohibition is inevitable."
"It's a 30-year deal," Kennedy said.
"Marley Natural is a brand with deep roots in the life and legacy of our father Bob Marley," Cedella Marley said. "He's smiling, right now, he's smiling at what's really happening."
Support HuffPost
The Stakes Have Never Been Higher
Related
Before You Go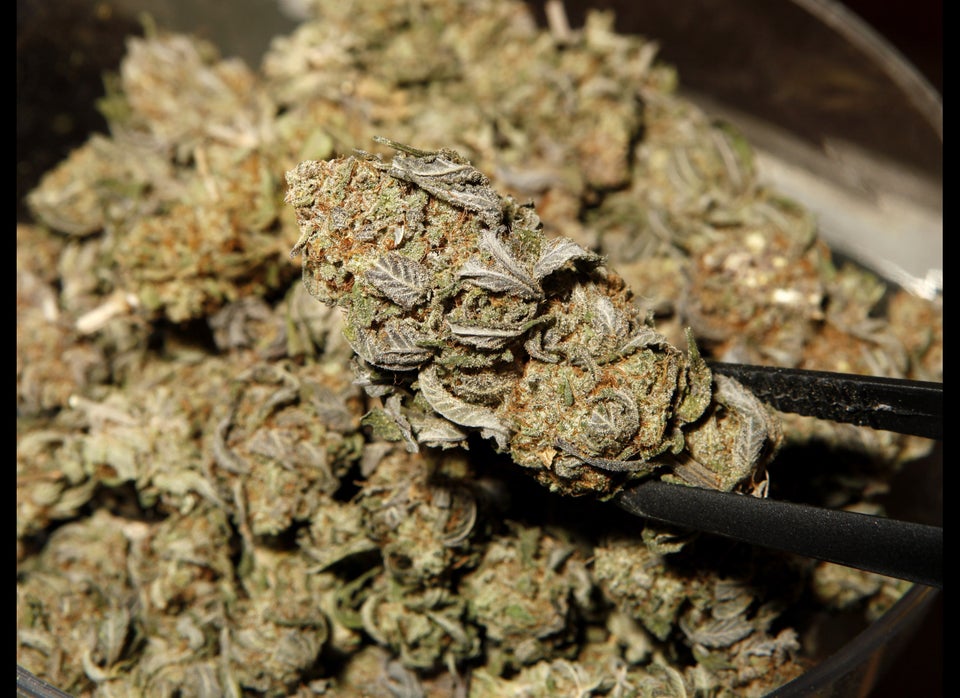 16 Facts About Marijuana And The U.S. Economy
Popular in the Community