 Virginia Del. Bob Marshall (R-Prince William), the author of the state's fetal personhood bill, says he has always been a bit of a thorn in the side of the mainstream Republican Party. But since the 2012 election, he said, the party is "more overtly gun-shy" about dealing with abortion, and the pressure from GOP leadership to back off of his socially conservative agenda is constant.
"It doesn't happen more than seven days a week, 52 weeks a year," he told The Huffington Post sarcastically in an interview. "Through committee assignments, being shoved aside ... I've had to deal with things the hard way."
He added, "The Republican consultants have advised ducking these social issues for years. The social conservatives don't get any credit when they help Republicans win, but they get blamed by the consultant class when they lose."
The full Senate voted to continue the bill into the next legislative session, but state Sen. Harry Blevins (R-Chesapeake), the swing vote on personhood in the Health Committee, has since revoked his support for the measure. Martin told the Washington Examiner that if he had the eight votes he needed to pass the personhood bill out of committee, he would be happy to do it, but he doesn't want to waste taxpayer money by working on a bill that has no chance of passing. "There might be less of an appetite [for social bills], and I want to take up the bills that we can get passed," he said.
Marshall said he believes GOP leadership is deliberately using committee assignments to "set this pro-life legislation up for failure."
"When I saw that Harry Blevins was the swing vote, I said, 'That's the kiss of death right there,'" he said. "It's very clear, when you put someone who's a known switch-hitter on a committee, you know what you're doing."
Although a majority of Virginians voted for President Barack Obama this time around, Marshall said he does not believe his constituents were rejecting his social agenda. He thinks Mitt Romney was not principled enough on social issues to inspire the conservative base. "I'm not saying I could have found a better candidate, but this is the second time the Republican establishment has had their way and the second time their candidate has lost," he said. "We had to whisper, '[Romney] will be for us in these instances.' There is no champion who says, 'This is what I believe and why I believe it.' We have to do it in the closet, and that is not gonna cut it."
Marshall strongly opposes abortion (in all circumstances), same-sex marriage, funding for Planned Parenthood and the insurance coverage of contraception. If the Republican establishment continues to reject the bills he writes, he said, he will use backdoor methods to advance his legislation. He said he is "always looking for bills to amend" with abortion-related stipulations in order to force members to go on record in support or opposition.
"For example, I might amend a bill that deals with life insurance to say the child killed in utero should be recognized as a legal person," he said. "Just put that in there and stipulate it. I've seen massive shifts on lobbying and delegates pulling their bills because they know I'll amend them and that I know how to do it in a germane way."
Marshall said it doesn't bother him that his anti-abortion amendments might kill or stall an important bill that would otherwise pass, because in his opinion, no matter could be more important than ending abortion. "You're talking about human beings being killed," he said. "What higher considerations do I put out there?"
CORRECTION: An earlier version of this story misspelled Sen. Roy Blunt's name.
Before You Go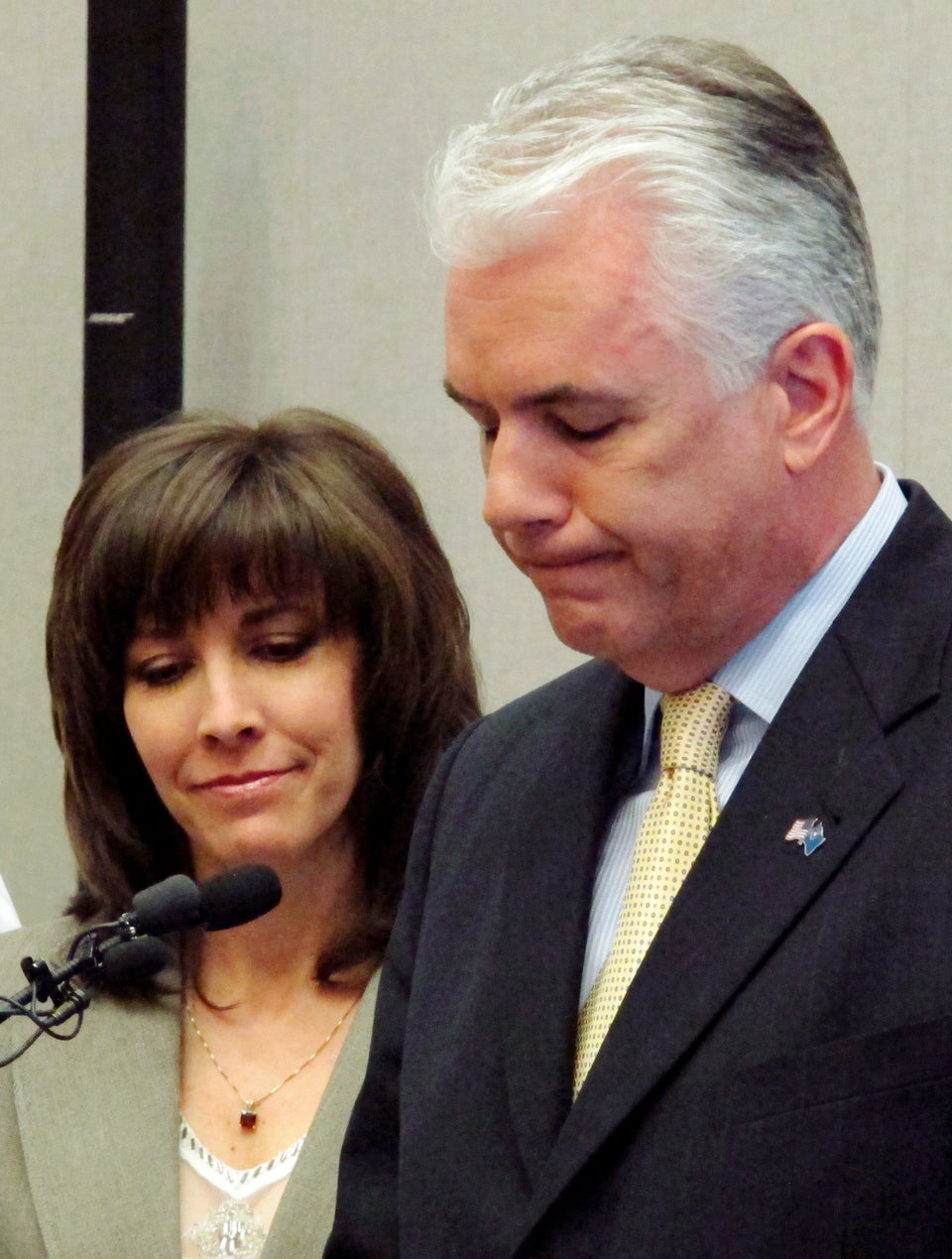 Biggest Political Hypocrites
Popular in the Community