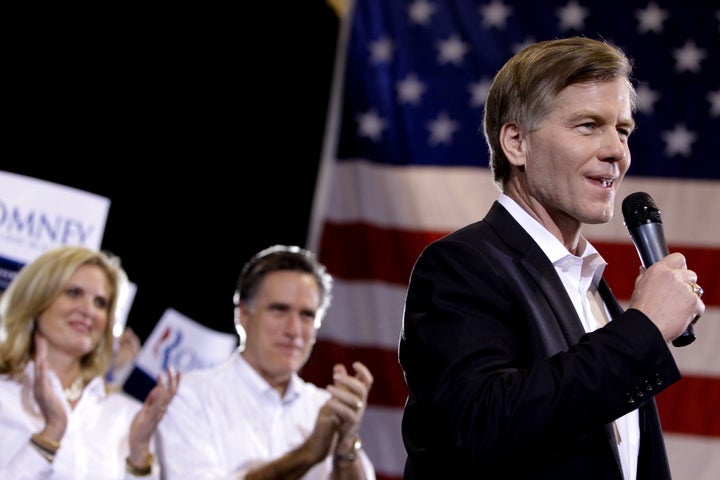 WASHINGTON -- Virginia Gov. Bob McDonnell said Sunday that Republican governors deserve credit for the improving economy.
"I'm glad the economy is starting to recover, but I think it's because of what Republican governors are doing in their states, not because of the president," McDonnell said on CNN's "State of the Union with Candy Crowley."
McDonnell did not elaborate on what the governors have done. But he said Republican governors are in charge of more states with positive economic conditions. "Eleven out of the top 15 states in America that are ranked by CNBC as top places to do business are Republican states," he said. "Seven out of the 10 states that have had the biggest drop in unemployment are states run by Republican governors."
The national unemployment rate fell to 8.3 percent in January, the fifth consecutive month of decline and the 16th consecutive month the economy added jobs. But, as McDonnell noted, it's also the 36th straight month with the unemployment rate above 8 percent.
If governors in general have helped the economy, it hasn't been by keeping people on the payroll: State and local governments have laid off scads of workers over the past year. They employed 232,000 fewer workers last month than they did in January 2011, according to Labor Department data.
The unemployment rate in Virginia is 6.2 percent. Government payrolls there grew from 705,600 in December 2010 to 706,000 last December, according to the Labor Department (although that total likely includes some federal workers).
McDonnell, who is chairman of the Republican Governors Association and a backer of former Massachusetts Gov. Mitt Romney in his race for the presidency, suggested the improving economy won't help President Barack Obama win reelection in November.
"This race is coming down to three things. It's leadership, it's jobs, and it's the national debt and deficit," McDonnell said. "And on all of those, President Obama's failed. He spends most of his time blaming Republicans and the Tea Party and Wall Street for all the problems in the country and not taking responsibility. He's completely failed to get the national debt and deficit under control. He's contributed nearly $5 trillion to the national debt with no plan to get out of it."

Popular in the Community