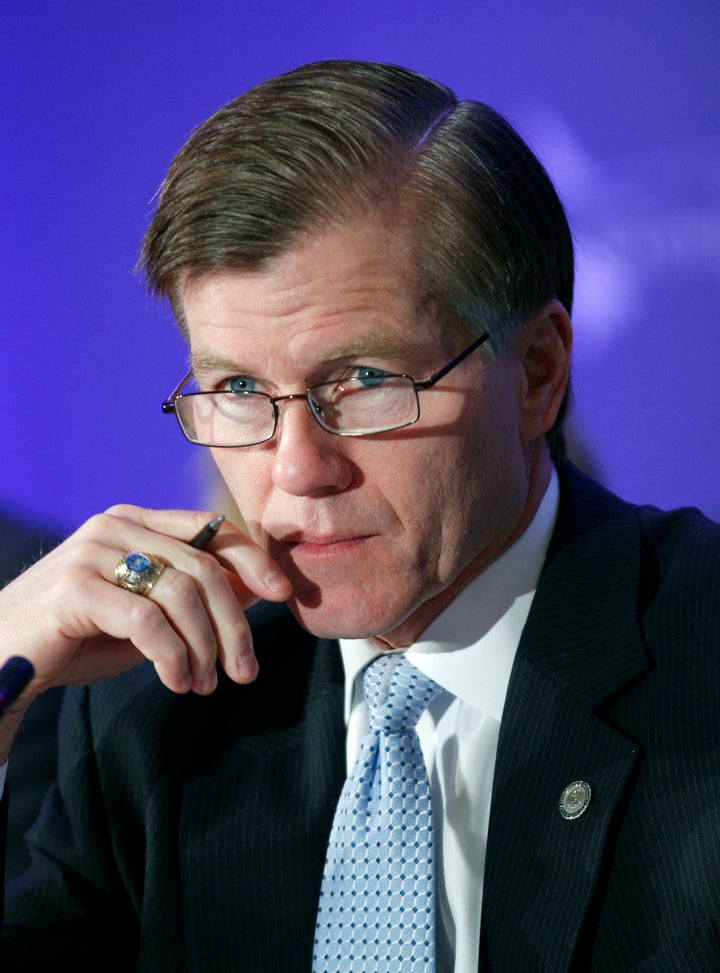 WASHINGTON -- A political action committee affiliated with Virginia Gov. Bob McDonnell (R) has reserved television ad time in key Virginia markets for the upcoming two weeks, several Democratic sources have confirmed to The Huffington Post.
If all goes according to plan, the Opportunity Virginia PAC will pay roughly $370,000 to air the spot in the Washington D.C., Richmond, Roanoke, Norfolk and Charlottesville markets between April 25 and May 6.
The amount of money spent, however, is not the main story. McDonnell is term-limited and cannot run for governor again. His decision to take out an ad at this juncture suggests he is either worried about his current standing in the state, is gearing up for a potential vice presidential run alongside likely GOP presidential nominee Mitt Romney, or both. The majority of the cost of the ad buy, approximately $275,000, will be spent in the D.C. market -- which is both more expensive and reaches more political insiders and media pundits.
An official with Opportunity Virginia PAC did not immediately elaborate on the content of the ad, and she did not confirm or deny the size of the ad buy. Instead, she referred The Huffington Post to the governor's office, which did not respond to a request for comment. The Washington Post, which first reported on the ad buy last week, said it would be "positive" in nature.
McDonnell's popularity among Virginians took a hit recently when he signed a controversial mandatory ultrasound bill into law, requiring that women undergo the procedure before having abortions. The governor had actually backed off an earlier, harsher version of the legislation, which would have required women to receive transvaginal ultrasounds, rather than the more common transabdominal procedure. Yet the backlash has still been evident in some recent polling.
"The controversy over the ultrasound and handgun bills would be a logical explanation for the decline in his approval rating, which had been above 60 percent for much of last year," Peter A. Brown, assistant director of the Quinnipiac University Polling Institute, concluded.
That same poll found that McDonnell's place on the Republican presidential ticket would not help Romney beat President Barack Obama in Virginia.
UPDATE: 12:40 p.m. -- Brian Coy, a spokesman for the Virginia Democratic Party, emailed over the following response:
The only thing more embarrassing than Bob McDonnell's 'Pick me! Pick me!' ad buy is his record as Governor. He could have saved himself and his donors a lot of money had he focused on the job he was hired to do instead of turning our Commonwealth into a national punch line with mandatory ultrasounds and his continued rolling back of women's rights.
UPDATE: 2:45 p.m. -- The ad, titled "Growing Strong," has been posted online:
REAL LIFE. REAL NEWS. REAL VOICES.
Help us tell more of the stories that matter from voices that too often remain unheard.
BEFORE YOU GO