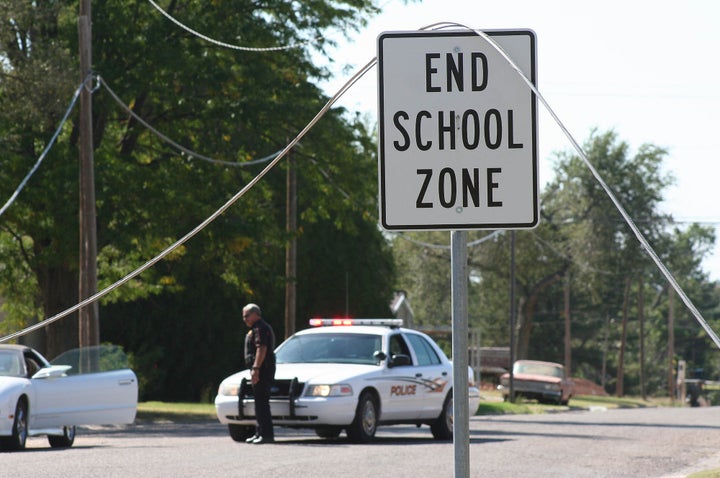 Bob McIntosh, 51, was arrested for cursing out a police officer after getting caught speeding in a school zone and is now being rewarded with a settlement of $20,000 and his charges have been dropped.
McIntosh was driving 41 miles per hour in Superior as school was letting out and the flashing sign warned drivers to slow to 20 miles per hour. Deputy Sheriff Timothy Lynch then pulled him over and prepared to issue him a speeding ticket.
McIntosh said the speed is usually 35 and that I was being a 'f------ ass' and that 'You know it.' (McIntosh) then stated he would see me in 'f------ court.'

I replied that if he continued his abusive language I would arrest him. McIntosh then signed the summons, again trying to stare me down. He was given his documents then loudly yelled, 'Screw you.'
McIntosh was booked in Boulder County Jail on suspicion of disobeying an officer, a charge that was later dropped--but the issue wasn't for McIntosh, who then acquired attorney David Lane. In the settlement, Lane argued successfully that the arrest was unwarranted because McIntosh's speech was protected under the First Amendment.
According to the Daily Camera, Lane said:
I can tell you to go screw yourself. You can tell me to go screw myself. Are cops somehow above the law? You can't tell them to go screw themselves? It might not be the most polite way to go about things, but it's not illegal.
Calling all HuffPost superfans!
Sign up for membership to become a founding member and help shape HuffPost's next chapter