WASHINGTON -- The indictment of Sen. Bob Menendez (D-N.J.) on public corruption charges is the first bribery case involving the use of corporate political spending to support a candidate since the Supreme Court's 2010 Citizens United decision allowed corporations to do just that.
Justice Anthony Kennedy declared in the 5-4 majority opinion that corporations should be free to spend unlimited sums on independent political activities since "independent expenditures, including those made by corporations, do not give rise to corruption or the appearance of corruption." Those making independent expenditures "may have influence over or access to elected officials," but that "does not mean those officials are corrupt," Kennedy wrote.
The Department of Justice begs to differ. Menendez's indictment on Wednesday specifically ties two $300,000 contributions from Dr. Salomon Melgen's Vitreo-Retinal Consultants to an officially independent super PAC -- donations that were earmarked for Menendez's 2012 re-election effort -- to actions that the senator took on behalf of Melgen's business interests.
This is exactly the kind of behavior that Kennedy could not fathom happening.
The reality, as many warned after the Supreme Court's ruling, is that most of the political spending unleashed by Citizens United is not independent. It abides by the narrow guidelines set out by the Federal Election Commission, but as the Menendez indictment and many other examples show, these actually allow much dependence.
Senate Majority PAC, the super PAC at the center of this scandal, is a prime example. The group was set up by top former aides to Sen. Harry Reid (D-Nev.), then the Senate majority leader, to help maintain a Democratic Senate majority, and Reid has attended dozens of donor events and fundraisers for the group. It is, in essence, an extension of his obligation as a political leader to protect or expand his party's power.
The former aides who decamped to the super PAC or are otherwise tied to it remain in contact with Reid without violating the relatively loose rules on independence. Campaign donors and lobbyists operate as if contributing to Senate Majority PAC is just another piece of the influence-peddling puzzle. The Huffington Post has documented multiple super PACs run by close allies of congressional leaders that are fueled by contributions raised by lobbyists from clients seeking legislative action.
Melgen, the donor who supported Menendez, gave hundreds of thousands of dollars to Senate Majority PAC while arguing with the Centers for Medicare and Medicaid Services over charges that his company was overbilling the Medicare program. As the indictment makes clear, Melgen wanted the senator to intervene with Kathleen Sebelius, then-secretary of the Department of Health and Human Services, to get her to overrule the agency.
To do so, Menendez allegedly roped in Reid, the most powerful Democrat on Capitol Hill. In August 2012, Reid, Menendez and Sebelius met, but the secretary said there was little she could do, according to the indictment. A Menendez staffer is quoted as calling the meeting "lively."
In October, Melgen fired off his second $300,000 check to Senate Majority PAC. Like the first check, he routed this one through an unnamed fundraiser for Senate Majority PAC, dubbed Fundraiser 2 in the indictment.
Days later, Melgen wrote a memo detailing the latest information on his fight with CMS that yet again calls for Sebelius to overrule the agency. This memo was sent to Menendez's staff and to Fundraiser 2, who is identified as a former Reid aide. According to the indictment, Fundraiser 2 replied that he or she would be seeing Reid the next day and would make sure Reid received the memo.
In essence, the fundraiser for Senate Majority PAC was acting as a go-between for legislative influence peddling by a major donor. Of course, the super PAC is still considered independent under current rules.
Details point to Fundraiser 2 being Jake Perry, the former Reid aide-turned-Senate Majority PAC co-founder and fundraiser. On Thursday, Senate Majority PAC announced that Fundraiser 2 would no longer be working with the group. When HuffPost asked a top consultant for the super PAC if Perry was Fundraiser 2, the consultant simply replied with that statement from Senate Majority PAC executive director Stephanie Potter. Calls and emails to Perry have not been returned.
In the aftermath of the indictment, Menendez has insisted that he was simply doing favors for a friend and that Melgen was doing the same. Perhaps it is true that the senator was just using taxpayer-funded congressional aides to help out a friend -- and the largest funder of his 2012 re-election effort -- to obtain visas for that friend's girlfriends, maintain a contract with the Dominican Republic and try to influence an agency to allow overbilling of the government. That might be less illegal, but it doesn't sound any less damning.
As for Kennedy and the four other justices who signed on to the Citizens United decision, they have argued that bought influence and paid-for access are not corruption for purposes of the law. According to the court, political corruption is defined legally as only the direct and explicit exchange of money for favors -- quid pro quo bribery.
Wednesday's indictment takes this definition of corruption and slams it up against the reality of independent expenditures' influence. The result of Menendez's case should go a long way to determining whether Citizens United has been indicted, too.
Before You Go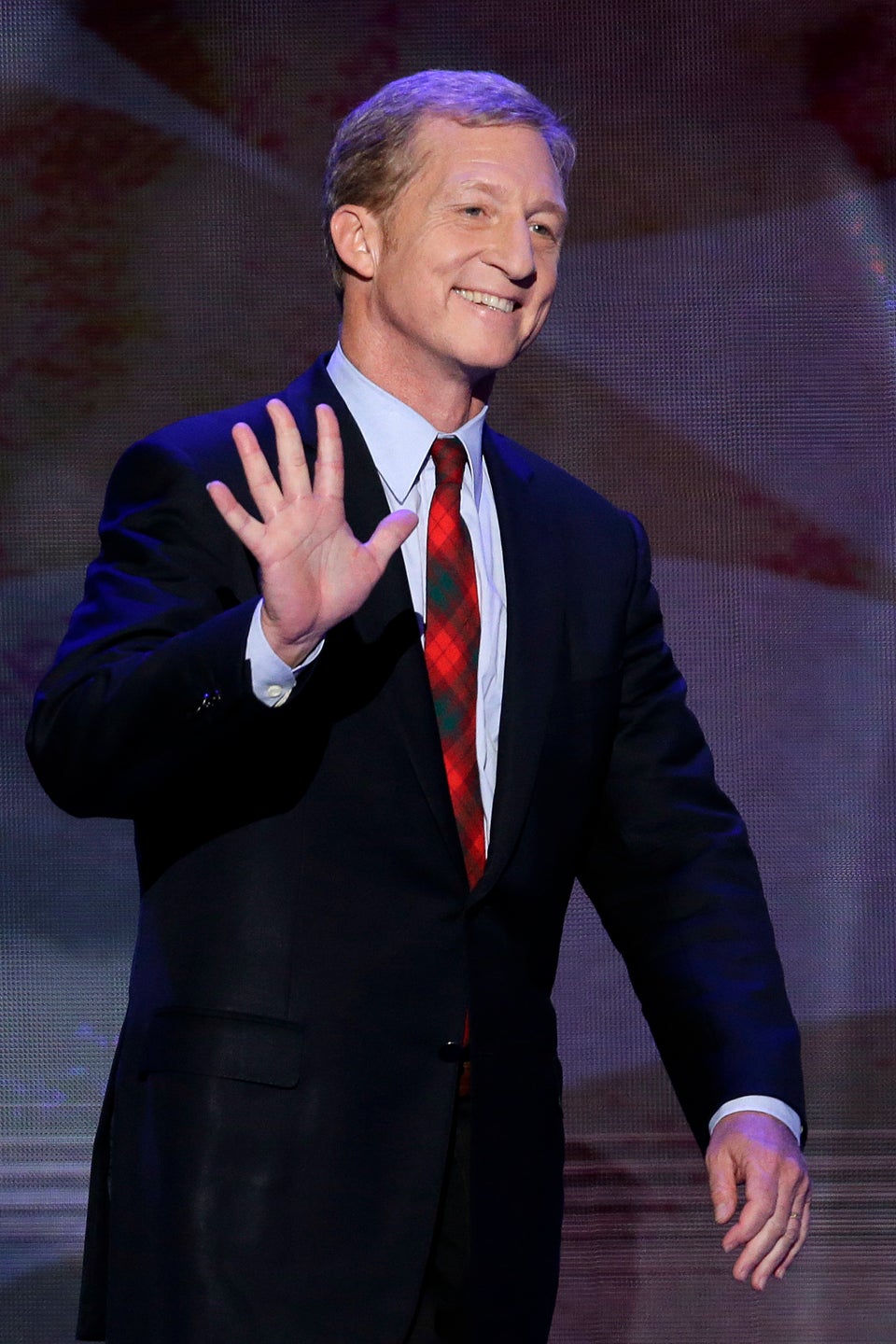 2014 Election: $500,000-Plus Super PAC Donors
Popular in the Community