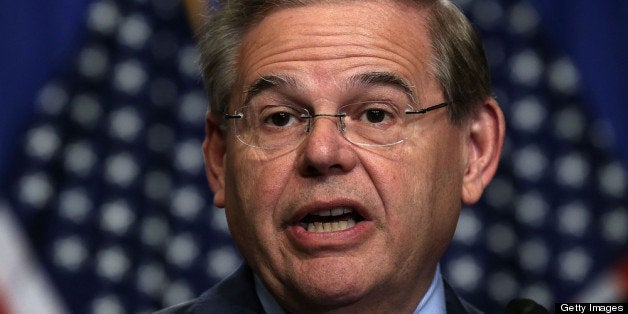 WASHINGTON -- Sen. Bob Menendez (D-N.J.), a member of the bipartisan "gang of eight," told Univision he is more optimistic than ever before about passing immigration reform, but backers still don't have enough votes to pass the measure in the Senate.
"We don't currently have 60 votes identified in the Senate," Menendez told Univision anchor Jorge Ramos in an interview that will air Sunday on "Al Punto." "We need to add more votes on the floor. That means that the community in your state, in every state, should be contacting your state's two U.S. senators saying that they want comprehensive immigration reform, that they are going to judge their political future based on this vote. And if we do this, both in the Senate and, later, with the members of the House of Representatives, we can achieve the victory that we want."
The gang of eight bill passed the Senate Judiciary Committee on Tuesday and will now head to the floor. It has some bipartisan support -- Sens. John McCain (R-Ariz.), Lindsey Graham (R-S.C.), Marco Rubio (R-Fla.) and Jeff Flake (R-Ariz.) are also in the gang of eight -- but also strong opposition from the right. Some Democrats have remained mum on whether they will support it. Menendez said he expects debate on the bill to begin around June 10, and will be debated for about three weeks. He predicted a vote before the Fourth of July.
Passing the committee was a good first step, Menendez said.
"While it was a victory, we obviously have a lot of work ahead of us to make sure we get the votes in the Senate, and not just a majority of the Senate, but the 60 votes -- a super-majority -- that we need in the Senate," he said in the interview, taped Thursday.
If it passes the Senate, the bill would go to the House, where its fate is even more uncertain. A bipartisan House group is working on its own bill and has agreed to general principles, but still hasn't released legislation. Although House Speaker John Boehner (R-Ohio) said Thursday the chamber would do something about immigration, he said he wasn't sure what it would look like.
Menendez noted that Boehner said the gang of eight bill would fail in the House. But the House speaker may have spoken too soon, Menendez said.
"We want to push this bill forward with the most positive votes we can find, more than 60, the 60 we need to be able to pass it here in the Senate so we can put pressure on the House," Menendez said. "And the House depends on the Republicans who control the House, and the House speaker, Speaker Boehner, will have to decide how he will proceed. But I want to have a good vote in the Senate so we send the message that the Republicans and the Democrats are together in favor of immigration reform."
Before You Go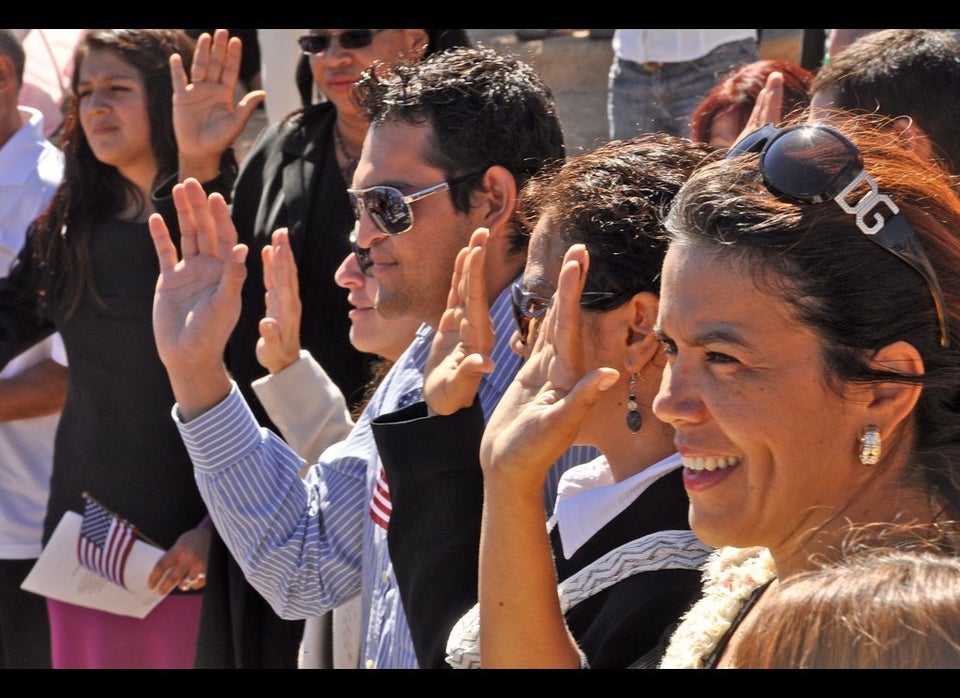 10 Major U.S. Federal Immigration Laws
Popular in the Community