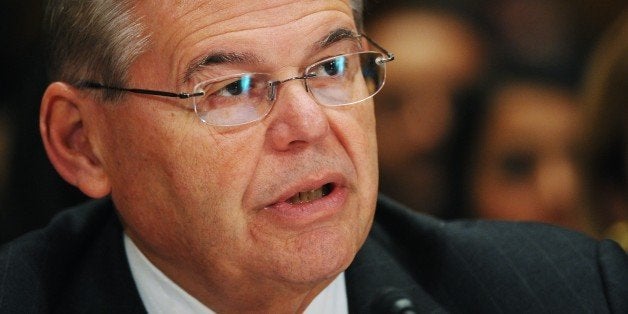 WASHINGTON, Nov 27 (Reuters) - The Democratic chairman of the U.S. Senate Foreign Relations Committee accused the White House on Wednesday of using "over the top" rhetoric and "fear-mongering" tactics to try to halt new sanctions against Iran after the United States brokered an interim deal with Tehran over its nuclear program.
Senator Robert Menendez criticized President Barack Obama's administration for agreeing to the deal under which Iran will accept restrictions on its nuclear program in exchange for limited relief from economic sanctions that have damaged its economy and cut deeply into its oil exports.
Many Republicans already have criticized Obama over the agreement, and some Democrats, who tend to more hawkish on Iran than Obama's administration, have been skeptical about it.
A bill to impose further sanctions against Iran has been stalled in the Senate after Obama's administration appealed for a delay to allow time to pursue a diplomatic solution to the Iranian nuclear problem.
"What I don't appreciate is when I hear remarks out of the White House spokesman that ... if we're pursuing sanctions we're marching the country off to war. I think that's way over the top, I think that's fear-mongering," Menendez said on the National Public Radio program "All Things Considered."
The White House declined to respond to his comments.
Menendez who often supports Obama, but is a hawk on Iran, said he would push ahead with fresh sanctions measures that would take effect if Iran stops cooperating with Western powers.
The United States and six world powers agreed to the deal with Iran last weekend, but many members of the U.S. Congress, particularly those who strongly support Israel, have expressed concern about the agreement, even though it has reduced the risk of U.S. military action in the Middle East.
"We have to worry about the hardliners in Iran," said Menendez. "And it seems that the Iranians get to play good cop-bad cop, (Iranian President Hassan) Rouhani as the good cop, the hardliners as the bad cop."
Democrats and Republicans, including Menendez, said they would work together "over the coming weeks" to pass legislation to impose new sanctions on Iran.
The White House and the Iranian government have said Congress could kill the deal if it enacts new sanctions now.
The Senate and House of Representatives are scheduled to be out of session next week for the U.S. Thanksgiving holiday. (Reporting By Margaret Chadbourn; Editing by Christopher Wilson)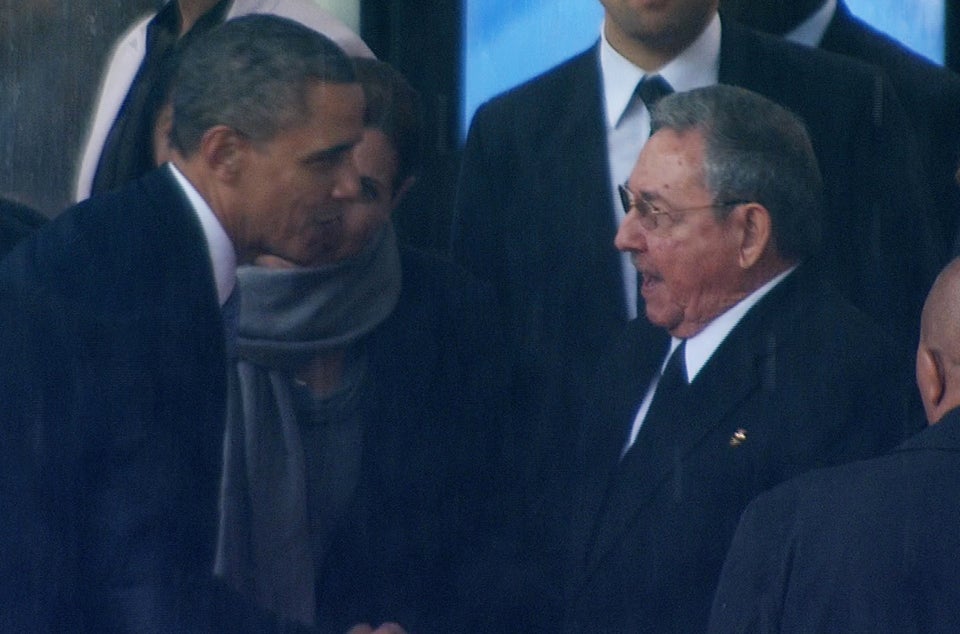 Obama's Handshakes Around The World
Popular in the Community