U.S. District Judge William Walls in Newark, New Jersey, declared the mistrial after a jury remained deadlocked after several days of deliberation. 
"We cannot reach a unanimous decision," jurors wrote Thursday in a note to Walls, according to The Washington Post. "Nor are we willing to move away from our strong convictions."
Prosecutors can attempt to retry the case. 
Menendez was indicted earlier this year on 14 charges, including public corruption. He was accused of accepting gifts and donations from Dr. Salomon Melgen, a Florida ophthalmologist, in exchange for helping the doctor challenge Medicare reimbursement charges.
The senator has denied any wrongdoing. His defense team argued that the gifts were tokens of friendship between two longtime companions, not bribes. They said the two men referred to each other as "hermano," the Spanish word for brother. They also disputed that there was evidence that linked the gifts and actions allegedly taken on Melgen's behalf.
Speaking outside the courthouse following the judge's announcement, Menendez criticized federal prosecutors and thanked the jury "who saw through the government's false claims."
Menendez, who was first elected to the Senate in 2006, is up for re-election in November 2018. 
Following the announcement of the mistrial, Senate Majority Leader Mitch McConnell (R-Ky.) called on the Senate Ethics Committee to investigate the case. 
"Senator Menendez was indicted on numerous federal felonies. He is one of only twelve U.S. Senators to have been indicted in our history," McConnell said in a statement. "His trial shed light on serious accusations of violating the public's trust as an elected official, as well as potential violations of the Senate's Code of Conduct."
This story has been updated to include comment from Menendez and McConnell.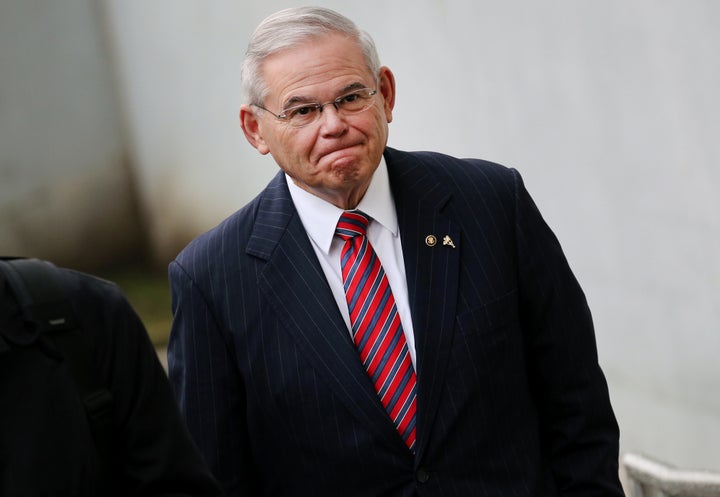 REAL LIFE. REAL NEWS. REAL VOICES.
Help us tell more of the stories that matter from voices that too often remain unheard.