Bob Quast's web ad for his campaign to succeed retiring Sen. Tom Harkin (D-Iowa) doesn't just feature a baby and a petite dog but also a gun and a knife.
The candidate, who says he's running as an independent for the seat, talks about the murder of his sister by her husband in 1999.
"If you are the sexual predator and sociopath who murdered my sister Lynette and you come to my front door to do harm to my girls, I'm going to use my Glock," Quast says. "To blow your balls off," he adds, as he brandishes a gun.
Quast then transitions to a discussion of the presumed Democratic candidate for the seat, Rep. Bruce Braley, who has faced criticism for comments he made in January about Sen. Chuck Grassley's (R-Iowa) background as a farmer.
"Liberals like Bruce Braley want to restrict our gun rights," he says. "Including this magazine, with 15 bullets."
Quast doesn't just distinguish himself from Braley, however.
"Please do not confuse me with Iowa's Republican candidate for U.S. Senate," Braley says, as he pulls out a knife.
The ad then shows a brief shot of a pig squealing, in reference to Iowa state Sen. Joni Ernst's (R) ad in which she says her background castrating hogs prepares her to cut wasteful spending in Washington, D.C.
Quast asks Iowa voters to write-in his name on the Democratic ballot for the June 3 primary.
Before You Go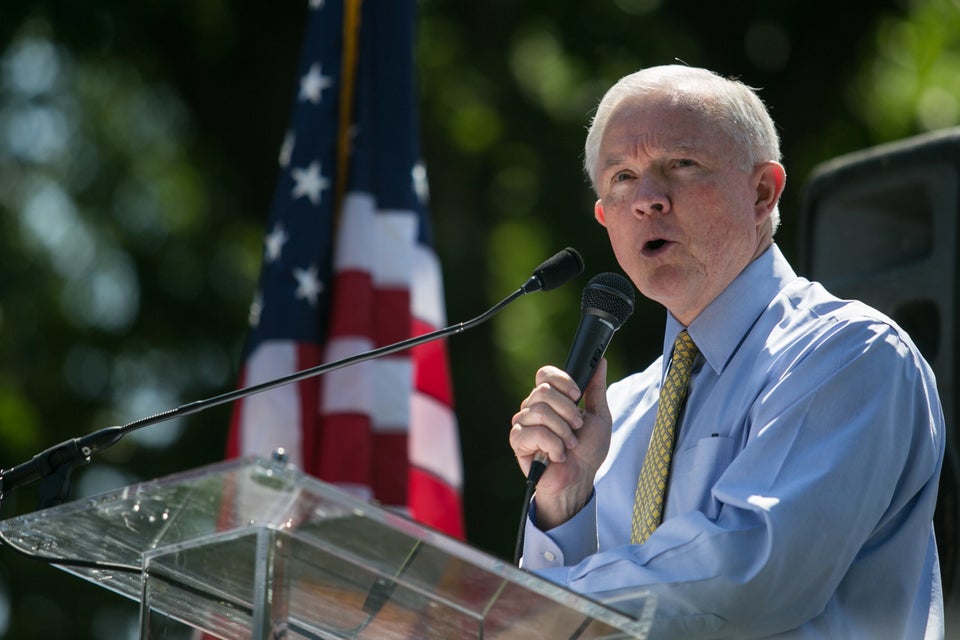 Senate Seats Up For Grabs In 2014
Popular in the Community