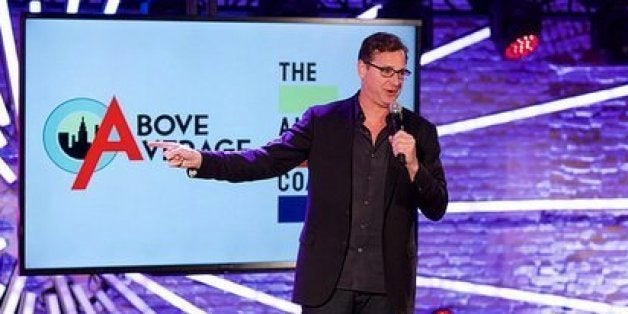 Fans of "Full House" probably don't remember how often Danny Tanner said that while entering a room, but it was the closest thing to a catchphrase that Bob Saget had on the show. That's just one of the things HuffPost Comedy learned when we bumped into him at the Above Average Talent Show benefiting The Ally Coalition at Austin, Texas' South By Southwest Festival on Monday.
In addition to performing along with "Saturday Night Live" stars Vanessa Bayer and Jay Pharoah and comedian Eliot Glazer, Saget spoke to us about the upcoming Justin Bieber roast, "SNL," "Full House" and "America's Funniest Home Videos" while answering questions from our friends on Twitter.
It's great to run into you since they just shot the Justin Bieber Roast. You had one of the best ones back in 2008.

Oh, they beat me up good.
I heard that Bieber had a pretty decent rebuttal. In your experience, what makes a perfect response to all those digs?
Well, let's see. You kind of have to out-roast them, which is impossible. My roast started with the late, great Greg Giraldo, who was very, very great at it. And he was the first person up, so I literally didn't know what was happening when he started barreling at me. The producer/director, Joel Gallen -- who does them all -- said to me over the audience, "From now on, look like you're having fun." My mouth was open.
So no one reveals any of the jokes to you ahead of time?
Nobody does anything. Jeff Ross is a close friend of mine and one day [before the roast] he just goes to me, "Ugh, buddy."
[Jay Pharoah interrupts us by yelling, "Saget!" and they meet for the first time.]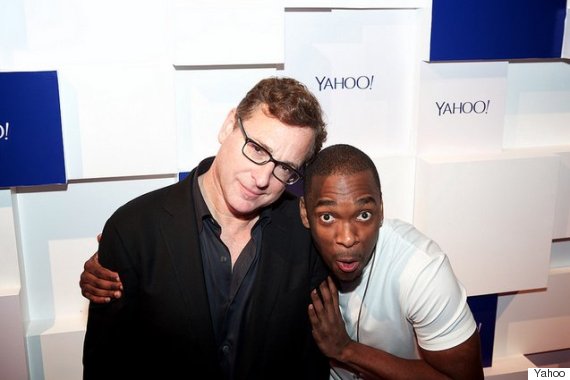 Photo credit: Yahoo!
Well, that was cool. Have you been watching "SNL" this season?
I will always love "SNL," through every incarnation. Of course, everyone's an armchair critic, but it's the only forum that exists that's like it. Lorne [Michaels] is just amazing, and it works, even when it doesn't feel like it's working, that's how it works, because then it rises again.
Right before I got here I did a callout on Twitter for questions. Can I read you some of those?

Sure.
One person asked, "Do you ever wish 'Full House' was still running and you were prepping for Season 28?"
No, I'm very happy to be in the present. And when I watch it now, just by flipping through the channels, I could never do it that way because I was a different human being then. I actually have, through a lot of self-work, more levels than a dimensional character in a show like that.
Third, "Do you regret that Danny Tanner didn't have a catchphrase?"
I did. I always walked in the room and said "What's goin' on?" Always. It's not a catchphrase, but I said it was because when you're a character on a show and you're the protagonist, not the comedy foil, because I was kind of the straight guy on the show, I would always walk into a room where everything was going crazy and I would say, 'What's goin' on?" like, "What's up?" It was really quite lame. I didn't have a catchphrase, but I had that.
Lastly, what do you feel is the legacy of "America's Funniest Home Videos" with respect to today's stupid cat videos?
I mean, it was the beginning of YouTube. It certainly was. And it was bizarre, because I didn't even know what was going on when I did it. I was on "Full House" and they offered me the pilot. I did the pilot and then it beat a re-run of "60 Minutes" and they picked up 13 [episodes]. We got like, a 35 share, something crazy like that, because there was no cable. I hate saying that because it sounds like so long ago. I had a cell phone with a cord in the car and the producer called me and said, "We're number one." On my cell phone, attached to my car.
Was that a relatively easy gig compared to being the star of a sitcom?
No, it was very hard in the beginning. It would take like eight hours to shoot one episode because each episode was an hour long at first. They would run hundreds of videos in a show and then pare them down. I also used to have stars on the show, like Rodney Dangerfield, Jonathan Winters, Leslie Nielsen and the whole cast of "Full House" ... It was like a variety show when it started. That's how we did [it], and now it's still on. It will never go away. It's a very beloved show and it's a guaranteed laugh."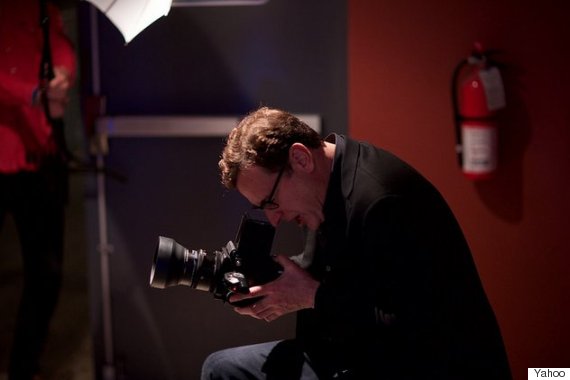 Photo credit: Yahoo!
Related
Before You Go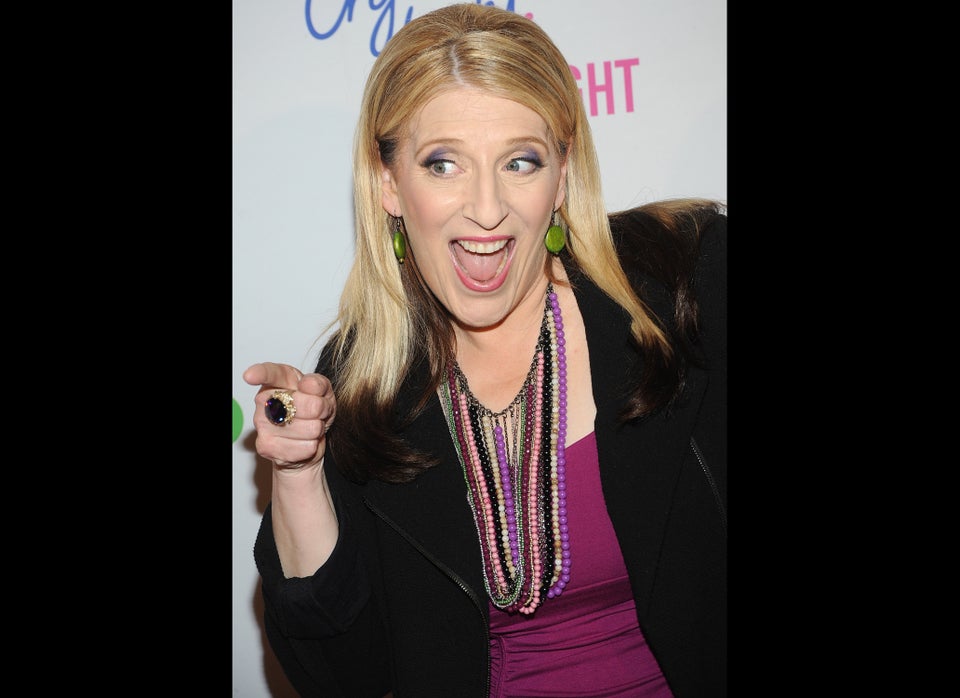 Funny People Doing Good Things
Popular in the Community