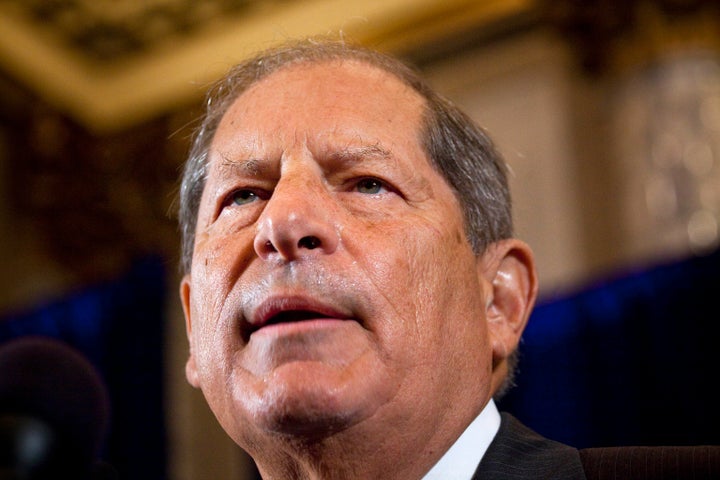 NEW YORK -- When former New York Mayor and life-long Democrat Ed Koch endorsed a Republican for the congressional seat vacated by Anthony Weiner, he was hoping to send a message to President Obama over his perceived lack of support for Israel.
Two months later, the result was a stunning electoral upset in New York's ninth congressional district: in a heavily orthodox Jewish district that had favored the Democratic candidate for as long as anyone could remember, a Catholic Republican named Bob Turner emerged victorious.
"I think that message which I intended to send by joining in the [Turner] campaign has been heard," Koch said. "There's no question. I think that everyone who is concerned about the United States' position, vis a vis Israel at the U.N., was overjoyed by the statement of the president yesterday."
Earlier in the week, Republican candidates for president had seized on Obama's perceived unfriendliness to Israel in an attempt to cut into the normally reliable Democratic Jewish vote.
At a pro-Israel rally in Manhattan Tuesday, for instance, Texas Gov. Rick Perry assailed the Obama administration's approach on the Palestinian statehood bid.
"We would not be here today at the precipice of such a dangerous move if the Obama policy in the Middle East wasn't naive, arrogant, misguided and dangerous," he said Tuesday in New York.
"There's no question that the Republicans will seek to make it a wedge issue," Koch said. "But I think that they will fail."
In a phone interview with HuffPost, even the newly sworn-in Turner seemed unwilling to argue that Israel could produce the same benefits for the GOP presidential candidates as it did for him.
"The Israeli issue was very important to this campaign," Turner said. "It was an important issue, and it came to the forefront mainly because of President Obama's perceived unfriendliness toward the Jewish state, and I think that rallied a good deal of opposition to him."
But, he went on, "I kind of reject it as a wedge issue. I think we ought to have a fairly unified front in these difficult times with Israel, let the voters decide who they trust more. ... I think it's in our national interest, and Israel's national interest, that we have a strong partnership and that the president is perceived as a friend and ally of Israel. While he does that, everybody should be happy."
Earlier, Bob Turner wins NY-9 House race:
Popular in the Community