The brother and former business partner of disgraced Hollywood producer Harvey Weinstein has been accused of sexual harassment.
Amanda Segel, an executive producer of the television show "Mist," told Variety that Bob Weinstein had made multiple unwanted romantic advances toward her last year.
"'No' should be enough," Segel told Variety. "After 'no,' anybody who has asked you out should just move on. Bob kept referring to me that he wanted to have a friendship. He didn't want a friendship. He wanted more than that. My hope is that 'no' is enough from now on."
She said that he had even joked that he could fire her from the show they worked on together if she didn't agree to a date.
"There is no way in the world that Bob Weinstein is guilty of sexual harassment, and even if you believed what this person asserts there is no way it would amount to that," Fields said.
Segel's accusations against Weinstein fly in the face of the criticism he's leveled at his brother's alleged behavior.
Referring to Harvey Weinstein as "indefensible and crazy," Bob Weinstein told The Hollywood Reporter, "I want him to get the justice that he deserves."
He also denied knowing about the harassment allegations against his brother, even as the Times reported that The Weinstein Company's board may have been aware of them since 2015.
This story has been updated with a quote from Bert Fields.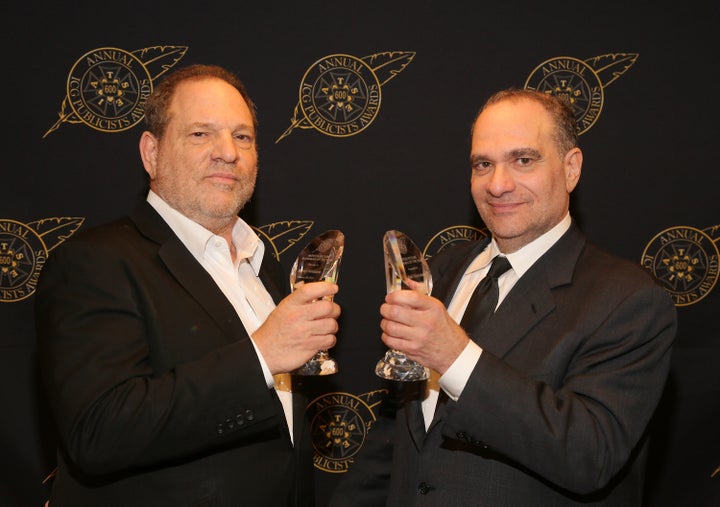 Popular in the Community