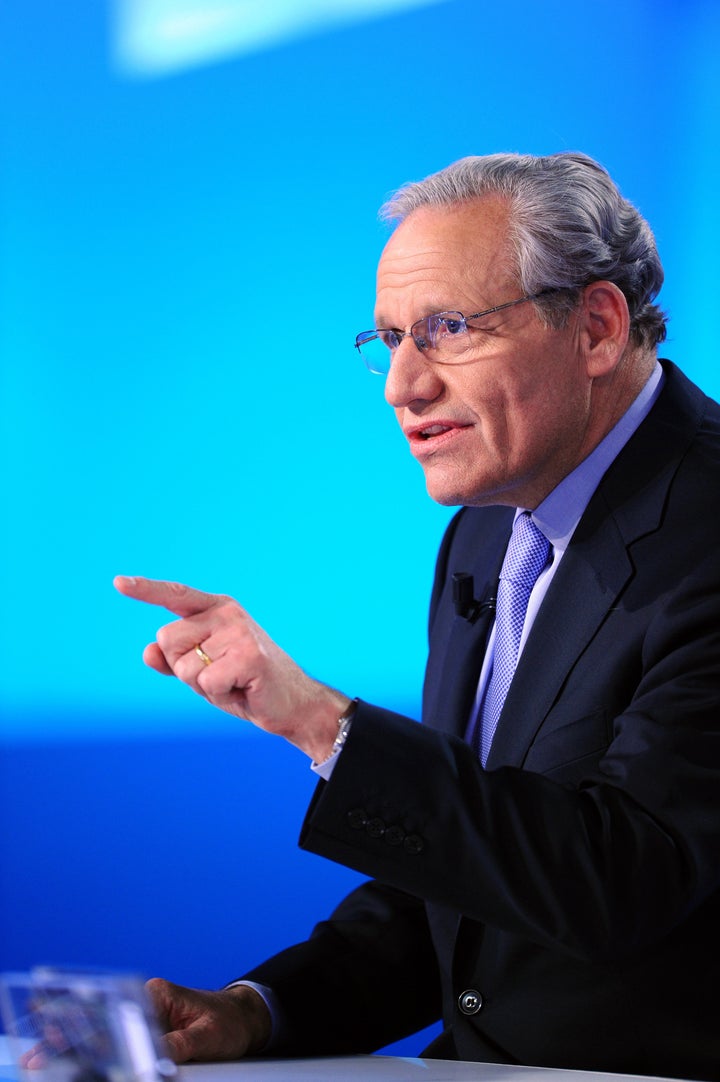 Bob Woodward may have thought that top White House economic adviser Gene Sperling was threatening him in an email exchange, but that's certainly not how Woodward responded to the email, Politico revealed Thursday.
Woodward made waves on Wednesday night when he took to CNN and Politico to accuse the White House of deploying heavy-handed tactics with him after he questioned the Obama administration's account of the negotiations over the looming budget sequester. Sperling -- who he did not name at the time -- had told him he'd "regret" moving forward with his narrative, Woodward said, making it clear that he saw this as a threat.
"It makes me very uncomfortable to have the White House telling reporters, you're going to regret doing something that you believe in," he told Wolf Blitzer. The White House told The Huffington Post that Sperling was merely trying to tell Woodward he would regret writing something that was inaccurate.
On Thursday morning, Politico released the text of the email exchange between Woodward and Sperling. The emails look to be a far cry from the kind of thuggery that Woodward implied.
Here's an excerpt from Sperling:
I apologize for raising my voice in our conversation today. I do understand your problems with a couple of our statements in the fall -- but feel on the other hand that you focus on a few specific trees that gives a very wrong perception of the forest. But perhaps we will just not see eye to eye here. But I do truly believe you should rethink your comment about saying saying that Potus asking for revenues is moving the goal post. I know you may not believe this, but as a friend, I think you will regret staking out that claim ... My apologies again for raising my voice on the call with you. Feel bad about that and truly apologize.
Woodward, who would later profess to be unnerved by Sperling's email, replied very calmly:
Gene: You do not ever have to apologize to me. You get wound up because you are making your points and you believe them. This is all part of a serious discussion. I for one welcome a little heat; there should more given the importance. I also welcome your personal advice.
Woodward is reportedly slated to appear on Sean Hannity's Fox News show Thursday night to discuss the exchange. Viewers will surely wonder what he will have to say.
The emails caused an outpouring of mockery on Twitter. Here are some of the many, many reactions:
Popular in the Community