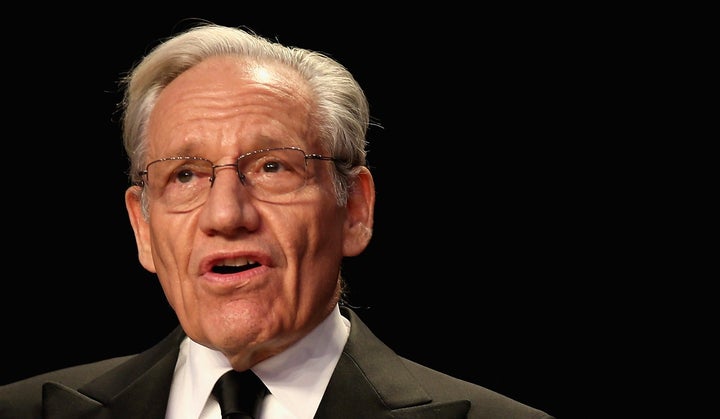 "FEAR brings to light the explosive debates that drive decision-making in the Oval Office, the Situation Room, Air Force One and the White House residence," according to a release announcing the book.
Woodward, acclaimed for his work covering the Watergate scandal and President Richard Nixon's resignation at The Washington Post, has authored or co-authored 18 books, all of which have been national bestsellers.
His current project has mostly been conducted under wraps, and the Post notes the journalist has been "limiting cable news appearances and attempting to stay out of the public eye" while writing it.
"Instead, the author has told friends, he's gone back to some of the signature moves of his youthful reporting days," the newspaper, where Woodward is still an associate editor, said Monday. "Late at night, he's been prone to show up at important people's houses unannounced to ask for interviews. He's told friends that it feels like a 'rebirth.'"
When published, Fear will be the latest in a series of revealing tell-alls about Trump's tumultuous first months in office. The White House was forced to go on the offensive after the publications of former FBI Director James Comey's A Higher Loyalty: Truth, Lies, and Leadership and journalist Michael Wolff's Fire and Fury: Inside the Trump White House.
"Fear is the most acute and penetrating portrait of a sitting president ever published during the first years of an administration," Jonathan Karp, the president of Simon & Schuster, said in a statement Monday. "This is the inside story on President Trump as only Bob Woodward can tell it."
CORRECTION: An earlier version of this article mistakenly included a photo of former Watergate reporter Carl Bernstein instead of Bob Woodward.
Popular in the Community