Journalist Bob Woodward is standing by his reporting so ardently that he's willing to share the source material for any person in his new book, Fear: Trump in the White House, as long as the individual says he can.
The book is filled with explosive material about President Donald Trump and his administration. Media coverage of the book sparked backlash from the White House even before its release, as excerpts were shared indicating that administration staffers "often have to engage in stealthy behavior to prevent Trump from being impulsive and to minimize disasters that could hurt the president and the country" and that White House chief of staff John Kelly is a hothead.
The White House released a statement calling the book "fake news" and "nothing more than fabricated stories, many by former disgruntled employees, told to make the President look bad."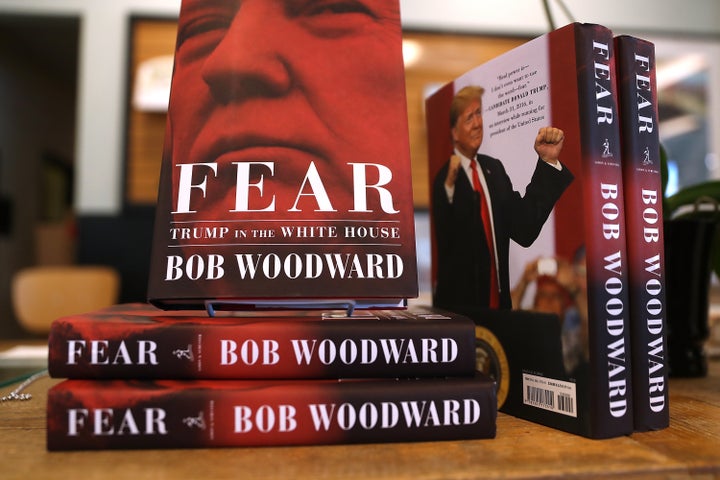 Woodward has defended his reporting, telling NPR that he's "done hundreds of hours of interviews with people and everything in the book most certainly happened."
"You crank out the great Washington denial machine," he said. "I've seen this over the years, going back to the Nixon case."
"Time and time again people will deny things," he continued.
In a conversation with radio host Hugh Hewitt on Friday, Woodward went even further, saying he'll release tapes from any source mentioned in his book who says publicly they're prepared to be put on the record.
Woodward's book has also led to a public feud between the journalist and Eric Trump after the president's son was accused of making an anti-Semitic comment during an interview on "Fox & Friends." Eric Trump said Woodward wrote his book to "make three extra shekels."
Woodward responded on CNN's "Anderson Cooper 360": "I just hope no one would talk like that, frankly."
"I think that just doesn't fit. I'm sorry," he said. "Anyone talks like that, whether it's a dog whistle or whatever the intent is, it's not, part of the point of this book is that we need to have a serious debate about serious issues. And to use invective and this attack rhetoric, whatever it might be, it sets us back."