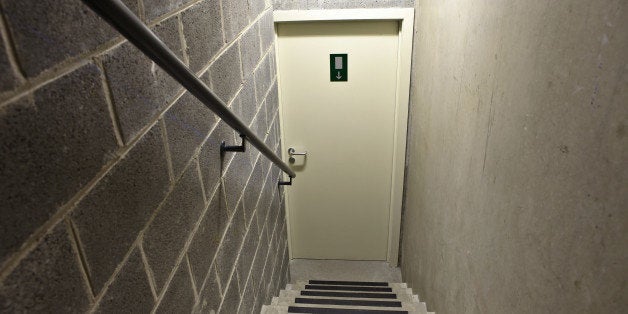 When the ACA went into effect on March 23, 2010, it amended the nation's arterial labor law, the FLSA, to set new workplace standards around breastfeeding and lactation. Companies must now offer new mothers "reasonable" (unpaid) break time to pump milk. They must also arrange for a "private, non-bathroom place," "shielded from view and free from intrusion from coworkers and the public," in which the milk can be pumped, up until a year after the employee has given birth. Furthermore, employers are forbidden to "retaliate" against workers who complain about their bosses' lack of compliance.
But following weeks of alleged harassment and discrimination, Bobbi Bockoras, a six-year employee at Saint Gobain Verallia, a glass-bottling factory in Alleghany, Pa., found herself seated on a dirty floor, surrounded by dead bugs, pump in hand. When she had first requested a space to express milk for her infant daughter, Lyla, she'd been directed to the bathroom. She'd protested, and the plant had upgraded her to the first-aid room, where she was allegedly heckled by male coworkers shouting and pounding on the door. Her next option was a room with glass walls and no lock on the entrance. Then a shower room. Finally, Bockoras writes on the ACLU's blog,
I eventually agreed to use an old locker room, even though it was filthy, because at least it had a lock on the door – and they said they'd clean it up. But when I showed up to pump there a few days later, I found that the room had not been cleaned…the floor was unfinished and had large patches missing from it, and there was no air conditioning – which is serious, because temperatures can get up to 106 degrees on the factory floor. The only furniture in the room was a single chair. I was completely disgusted, but what could I do? I only had a short break before I had to be back on my shift, and my baby has to eat, so I pumped there anyway. Even though I complained that it was filthy, the company did not have it cleaned. To make matters worse, shortly after that, someone took the chair from the room, which is how I found myself pumping on the floor, with dead bugs for company.
When Bockoras continued to complain, the company issued a heartfelt apology, offered her two weeks paid vacation, and resolved to start abiding by federal labor laws. Oops! No, they didn't: According to Bockoras, they switched the new mother from her day shift to a rotating schedule of nights and early mornings, refused to explain why, ignored a note from her doctor saying she should keep more regular hours, and proceeded to tell her that she would experience harassment "regardless of what shift I was on." It didn't help that some jokesters allegedly covered the doorknob to her lactation cell with grease and metal shards. "They've never identified the culprits and no steps were taken to train my colleagues to prevent further harassment," Bockoras writes. After 10 weeks in this abyss of nursing humiliation, the new mom's ability to produce breast milk began to suffer, and she had to start feeding her daughter formula. That was when she began to pursue legal recourse, reaching out to the ACLU, the Women's Law Project, and the firm Debevoise & Plimpton LLP, which is now working on the case pro bono.
Oh, OK, hmm, what? Given that this is the level of intellectual processing we're dealing with, maybe a quick reminder is in order: Supporting breastfeeding mothers actually reduces costs for companies. It leads to healthier babies, which improves productivity by lessening the amount of time mom has to take off work. And in keeping skilled women at the office, enlightened breast-feeding policies pre-empt the costs of hiring and training new employees. Basically, it's good for everyone. And aren't we all a little old to be wigging out about boobies?
Katy Waldman is a Slateassistant editor. Follow her on Twitter.
Popular in the Community