Whether it's through one of her eight beauty books, her stints as a contributing editor at beauty websites or, of course, her products (the gel eyeliner alone is beloved by women the world over, including Adele), there is no name more closely associated with beauty than Bobbi Brown.
The common thread over the years has been Brown's push to create makeup for all women, regardless of who they are and what color their skin tone is. A glance at the brand's 20 shades of foundation serves as proof.
Now, as the brand celebrates its 25th anniversary, it introduces a brand new campaign that honors its continued, fierce dedication to women over the past two and a half decades. "Be Who You Are" features a diverse mix of both models and non-models wearing natural makeup looks. The brand explained in a statement that "we believe a woman is most beautiful — and more importantly most confident — when she looks and feels like herself."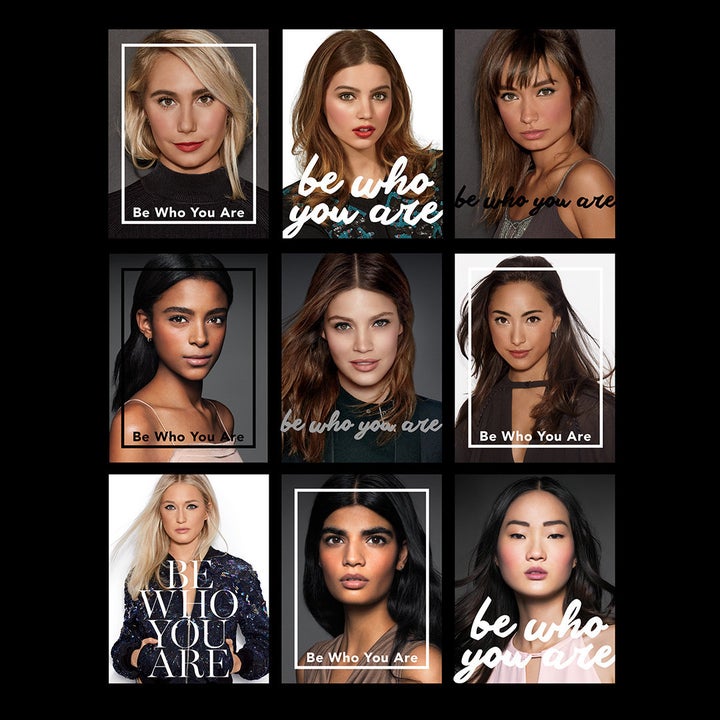 That notion dates back to when Brown first launched her line in 1991 with a range of lipsticks, and foundations shortly thereafter. As with most genius creations, the range of foundations came out of necessity.
"As a makeup artist I would be on set and it was really difficult finding foundations that actually matched the models' skin," Brown told The Huffington Post. "Most of the foundation back then didn't work. It was paint, it was artificial, and so for models who were black or any kind of mixed race, it was impossible. When I launched the brand, I knew that I wanted any woman who needed foundation to be able to find it at my counter."
Brands both within the beauty realm and outside of it have made small improvements toward inclusivity. Christian Louboutin received praise for expanding his line of "nude" shoes in March. Lingerie brand Naja made waves in May with its line of inclusive underwear. When it comes to makeup, though, Brown's competitors widely pale in comparison. Here's why:
"Even if it's a lower selling shade, I still won't get rid of it. I think that probably, a lot of the other competitive brands might look at things based on numbers and what is profitable. I look at the numbers, sure, but I ultimately make my decision based on need from my customers," she said.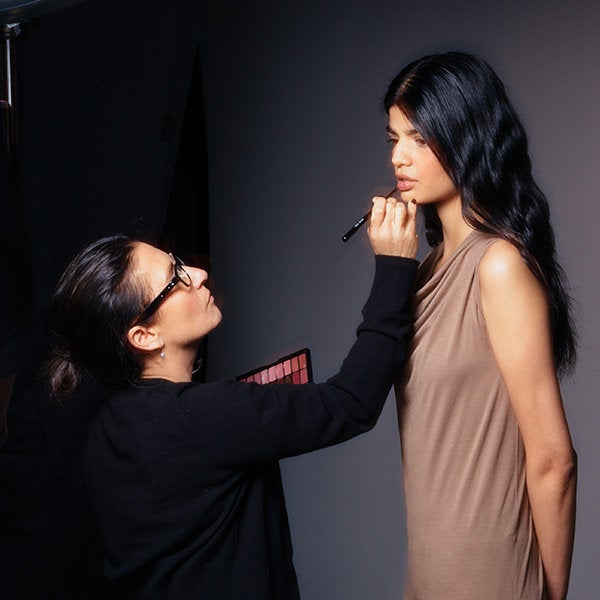 That desire to connect with consumers spans across her advertising over the years, too. When asked about the beauty industry being accused of excluding plus-size models in its advertisements, Brown simply explained her ads have nothing to do with anything besides enhancing one's own natural beauty. "I have been using real women since the day I started. I have women of every color, every age, every race and every size in this new campaign. It doesn't really matter what you look like, it just matters that you look like a better version of yourself," she said.
Brown prides herself on casting women she calls "great beauty role models, on the inside and out" and questions the accuracy of "no makeup" celebrity photos ("I think they might be gently retouched," she said). But when it comes to the idea of no-makeup makeup, it's pretty much what she does best. "Finding colors that are right for your skin and makes you look natural are what enhance your own natural beauty," she said.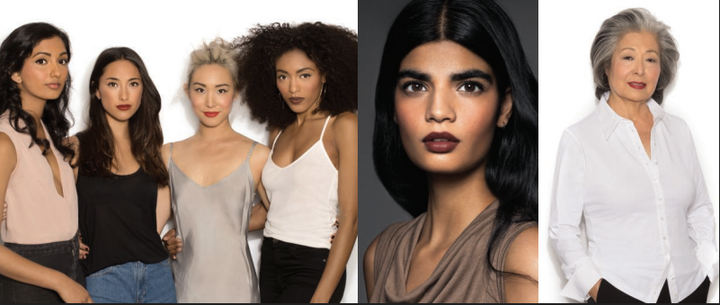 As for her own skincare routine? "It's pretty simple," she said. A self-proclaimed "always tired" person, she removes makeup and washes her face with her cleansing oil every night. On especially dry days, when she said she is "overworked, stressed, not sleeping properly or having one too many tequilas," she adds the brand's extra repair moisturizing balm and sometimes face oil as well.
That's not to say, however, that her relationship with makeup isn't complex. In fact, she told The Huffington Post her "love affair with makeup has only grown" over the years. "To be able to literally think of a cool idea and to work with a team of people to make it successful is amazing. The black gel liner, our best-selling product: I thought of it, I made it up, and now it's such an important part of my line," she said.
What she's really selling, aside from makeup and books, is confidence. The confidence to "Be Who You Are." But lest you think Brown isn't one to practice what she preaches, think again. She credits her own journey to self-acceptance with choosing not to look to others to draw conclusions about herself.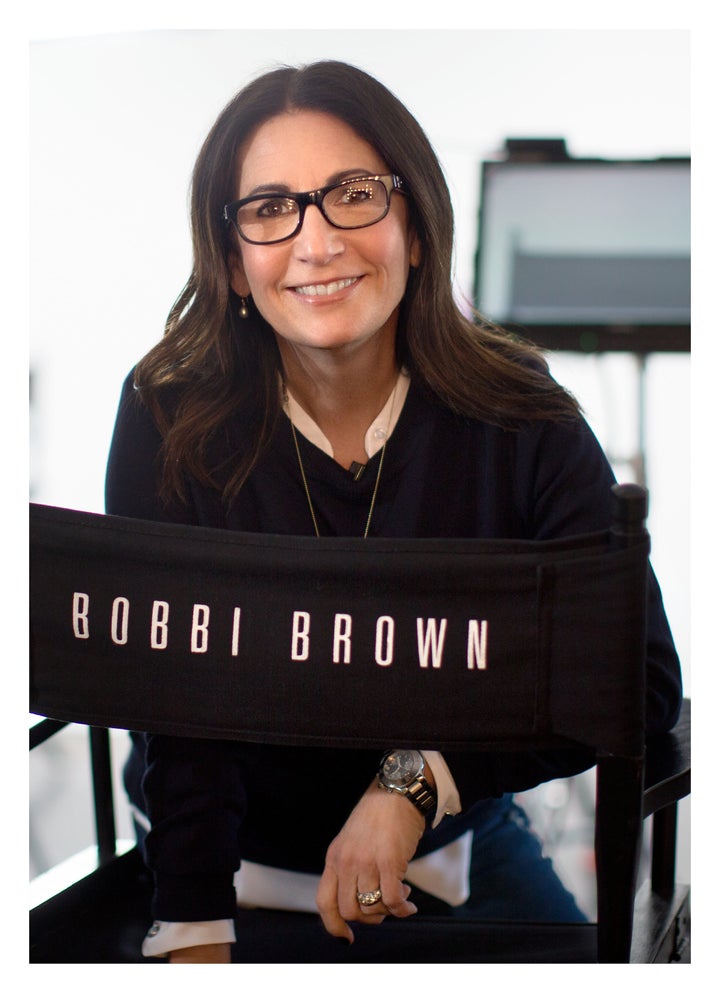 "I learned early on that if you're not always trying to compare yourself to something you're not, then you can have confidence. I constantly had to talk myself out of not feeling good. For example, somewhere like the Met Gala where everyone around me is taller, skinnier and has a designer dress on. I just realized you can't compare yourself to other people," she said.
With the launch of "Be Who You Are," Brown continues her legacy of confidence, beauty and loving the (perfectly matched foundation) skin you're in.
Tune in to the brand's Facebook page at 1:30 PM ET to see Brown launch the campaign herself live, give makeup lessons and answer fan questions from around the world.
This interview has been edited and condensed for clarity.
Before You Go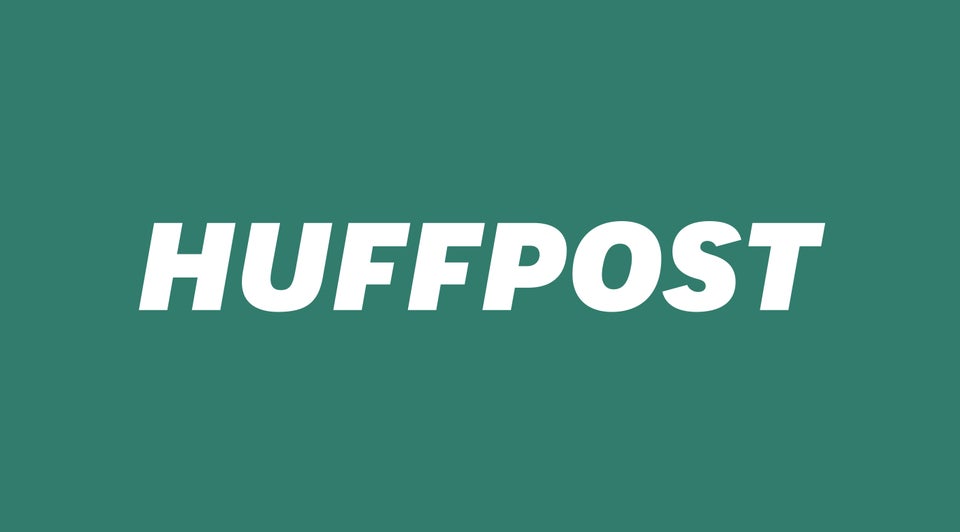 Foundation Makeup Brands You Probably Never Heard Of