Just how effective is Bobbi Brown's new line of waterproof eye makeup? Instead of telling you, the cosmetics creator and makeup artist prefers that a professional surfer prove it to you.
To promote the brand's new "Long-Wear" eye collection, professional surfer Kelia Moniz hit the waves sporting a GoPro and the sweat-resistant, waterproof makeup. Viewers can watch Moniz swimming and surfing as her eye makeup remains perfectly intact.
"Yes, models have great advice on how to look fabulous and stay slim, but it's the fitness instructors, trainers and athletes that I've learned the most from," Bobbi Brown told The Huffington Post. "They've taught me that beauty is about so much more than makeup; it's about strength, confidence and courage, and that what you put in your body is just as important as what you put on it."
The video footage is nothing short of amazing, and demonstrates how these products stay put even under extraordinary circumstances. Watch what happened when the decorated athletes put the Bobbi Brown Cosmetics "Long-Wear" collection to the test in the videos below, and read on for their best life lessons (no makeup required).
"It was important to learn at a young age that when you commit yourself 110 percent to something, you can receive just as much back as you put in. I looked at snowboarding as an opportunity to really test my spirit and commit myself to every aspect of the sport to always improve. I apply all that I've learned throughout the last 19 years of snowboarding to my daily life now."
"Coaching is about so much more than just teaching people to become good at the sport. Teaching people made me care more about them. I would do anything to keep them safe and I am invested in them."
"I can't thank my parents enough for getting me outside and keeping me active. I love that it's second nature to me. I now have to go outside and be active on any given day to make me feel like the day was complete. My parents led by great example -- they wanted to show us different, fun activities and also keep us active."
Related
Before You Go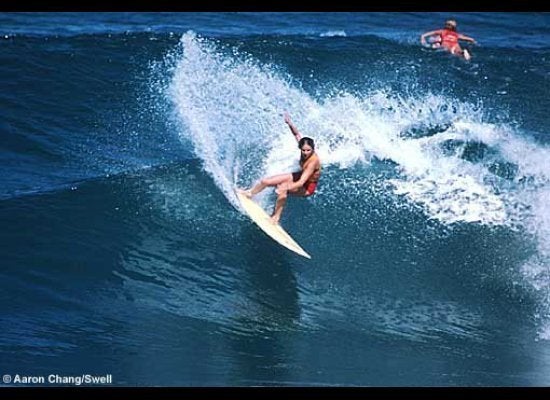 21 Photos That Showcase Women's Athleticism