Courtney Akers wanted a tablet for her 15th birthday but never imagined when she opened her gift that she would get the 20th-century paper version.
The Sealy, Texas, teenager was supposed to get a new iPad and that's what her mother Bobbi Linden thought she had bought at her local Walmart. But a half-an-hour later, as Courtney ripped the plastic wrapping from the Apple box, all she found was a stack of yellow notepads that weighed the same as an iPad.
"I thought they were joking," Courtney told KHOU TV in nearby Houston. "And they weren't."
The family rushed back to Walmart but despite explaining the situation for more than two hours, the store manager refused to give them their money back.
"I explained I wouldn't have done that, and that we do not have an iPad," Linden said. "She was just saying she has never seen it happen before and she couldn't help us."
Yet similar scams have happened and appear to be on the rise. Thieves have bought iPads and replaced them with clay and other fraudulent fillers and returned them for a refund in seemingly unopened boxes at other Walmarts and big box stores across North America.
A frustrated Linden contacted KHOU 11 News and the station pressed Walmart's corporate office to investigate. After tracking the package, a company spokesperson agreed that the family had fallen "victim to a scam artist's greed."
And for Courtney, it would be a sweet 15. Walmart apologized and said it would provide her with a free iPad.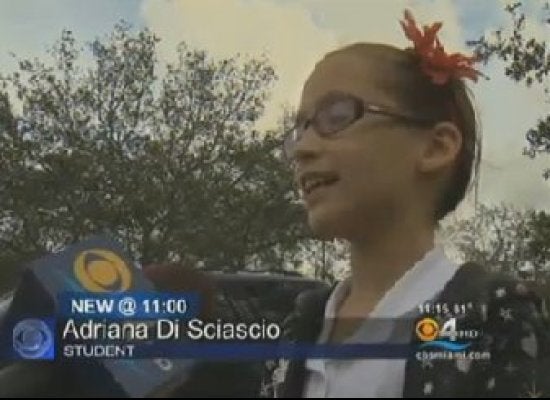 Nightmares That Involve Walmart
Popular in the Community