New York Fashion Week seems like a neverending merry-go-round of trends, so it's always refreshing to see designers digging into their wild, edgy or even sensitive sides to create memorable collections.
That's exactly what London-based designer Bobby Abley did when he debuted at NYFW Sunday. It is a fall line that taps right into childhood nostalgia. "The Jungle Book" was referenced throughout the collection, which included Baloo and Bagheera outerwear and a banana theme that definitely has some phallic vibes. It's all just in time for the upcoming remake of the classic film.
The designer's line also featured some trends that are worth noting. Crop tops came onto the male scene again, while sweatpants were adorned with furry accents and drawstring ankles made a parachute landing over bold sneakers.
Look at the animated scene of Bobby Abley's show, which had models dancing and posing in some of the most eye-catching outfits of the season.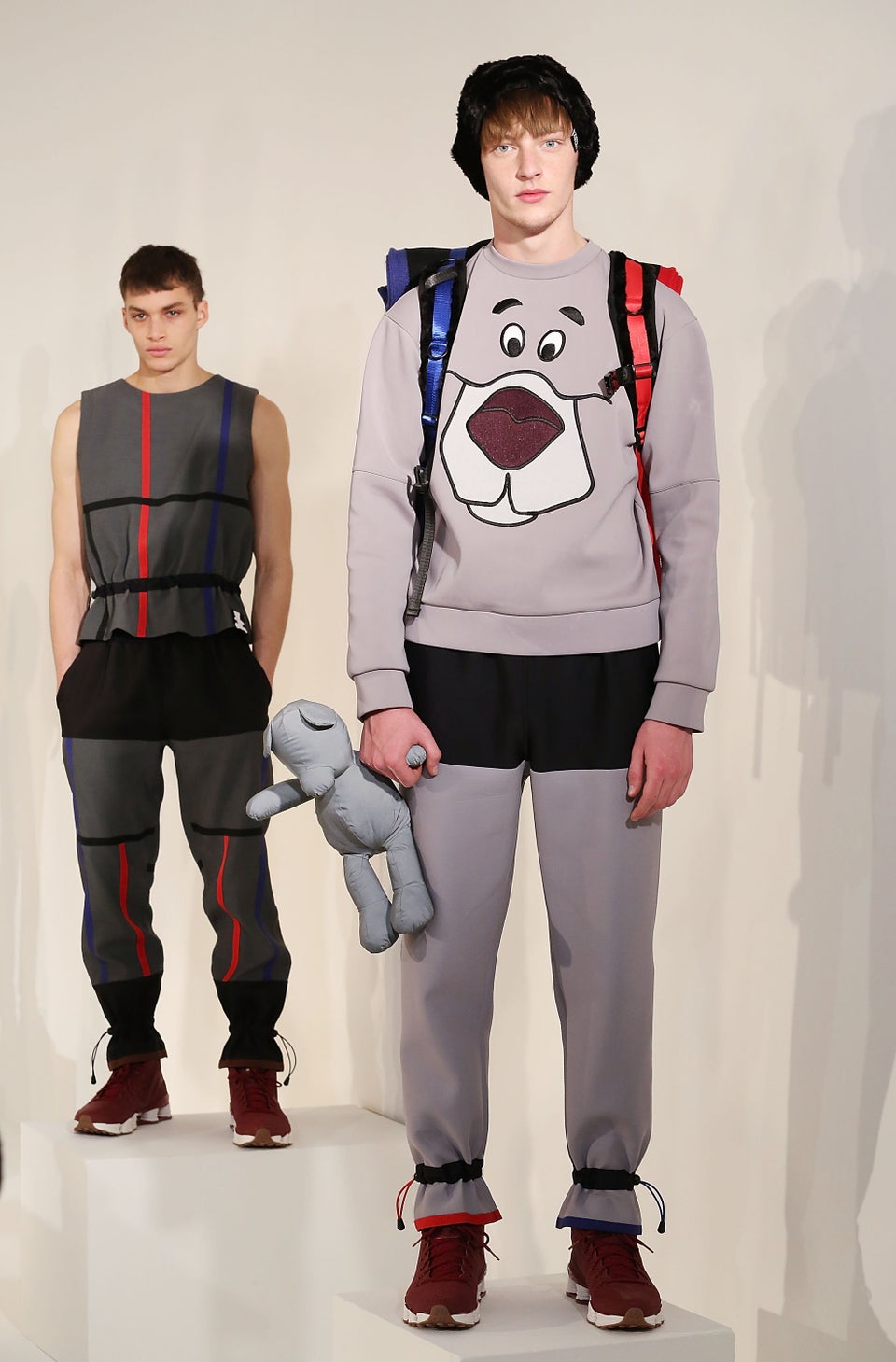 Bobby Abley Jungle Book Collection
BONUS: Models have fun with it, too.