The 43-year-old singer told Lauer he first learned of Houston's death from a New Edition bandmate who got a text and pulled Brown aside to tell him the tragic news. Brown immediately called his daughter, who was too distraught to speak, and someone else confirmed that his ex-wife had indeed passed. "I just started crying ... You never expect someone close to you to just die. It was really hard," he told Lauer.
Even with Houston's long history of drug abuse, Brown maintains there was no part of him that feared drugs would be the end of her. "No, I didn't think that way, because I know how hard the struggle is to maintain sobriety. But she was doing wonderful, everything about her was going on the upward," he explained, adding that the last time he saw her she had a glow about her, which made him think she was doing well.
Brown is also quick to brush off accusations that he's to blame for her death, or that her life went downhill after she met him.
"It makes me feel terrible, but I know differently. I think if anyone ever knew us and spent time around us instead of time looking through the bubble, they would know how we felt about each other," he said, adding that his 2005 reality show "Being Bobby Brown" helped him and Whitney to see how drug use was affecting their relationship and the love they had for each other.
Brown admits he still wonders to this day if there's something he could have done to ensure she had a longer life, but said that sobriety is a hard fight, and "God probably just wanted her up in Heaven, in the choir."
He was also quick to brush off accusations that he was the reason Houston started using drugs. "I didn't get high [on narcotics] before I met Whitney. I smoked weed, I drank the beer, but no, I wasn't the one that got Whitney on drugs at all ... I'm not the reason she's gone," Brown said.
Though Brown claims he's been off drugs for seven years, the singer is still battling alcohol abuse. Brown pled no contest last week to his March DUI arrest. He will reportedly undergo a 90-day alcohol education course as well as three years of informal probation as part of his sentence.
Brown also refused to even entertain the notion that his relationship with Whitney had anything to do with her problems or her death.
Despite the very public ups and downs their relationship had, Brown told Lauer his relationship with Whitney "was great ... I had 14 beautiful years with that woman. I can honestly say that -- I love that woman -- with everything I am. And I believe she loved me the same way."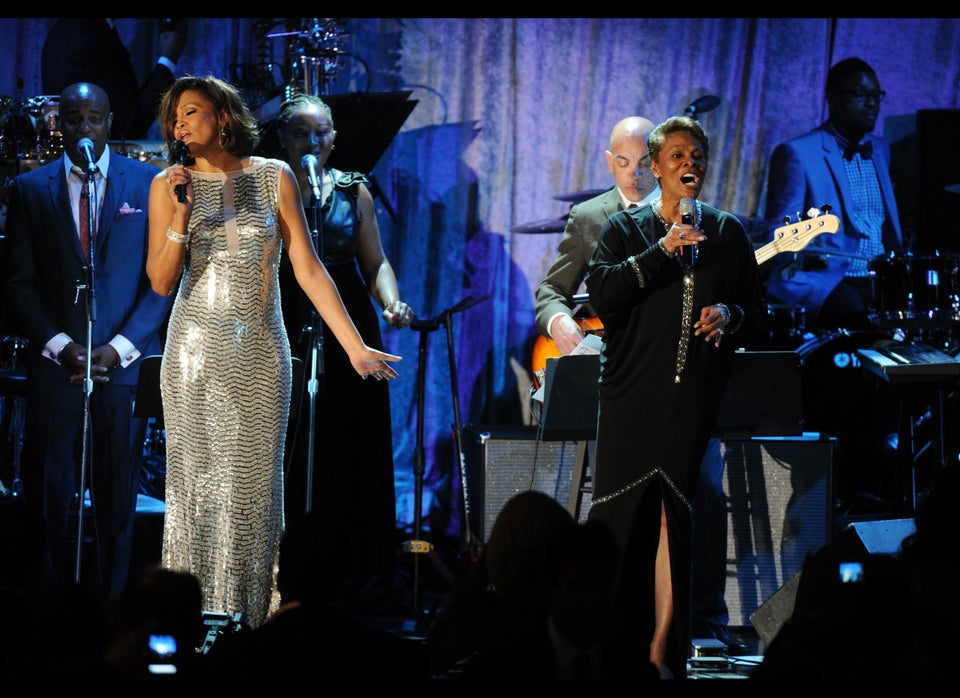 Remembering Whitney Houston
Popular in the Community