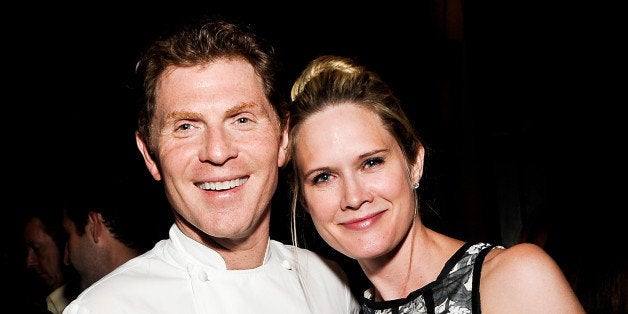 Celebrity chef Bobby Flay and actress Stephanie March have called it quits after 10 years of marriage, sources have confirmed to multiple outlets.
"There have been problems for a while, so this was inevitable," a source told People magazine. "There's still a lot of love there and no one makes Stephanie laugh more than Bobby, so this was hard for both of them. They've been living apart for several weeks."
A source told TMZ that things came to a head last year when Flay reportedly didn't come to the hospital until the day after the "Law and Order: SVU" star's appendix burst. The insider claims she was very upset when he said work required him to leave before she could be discharged.
Reps for both Flay and March declined to comment.
Popular in the Community