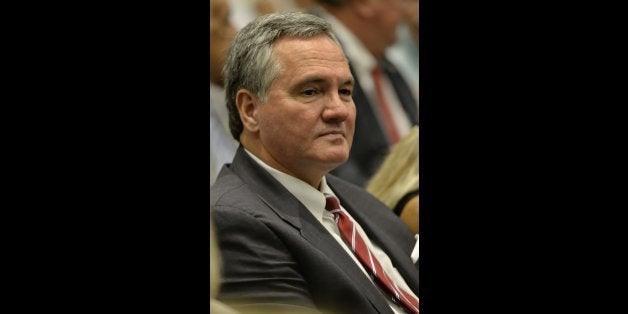 (Adds comment from indicted official, paragraphs 3-4)
CHARLESTON, S.C., Sept 10 (Reuters) - South Carolina House Speaker Bobby Harrell used hundreds of thousands of dollars in campaign funds for personal expenses and falsified his private plane's logbook to seek payment for travel that did not occur, a nine-count indictment on Wednesday said.
A grand jury in Richland County, South Carolina, indicted Harrell, a Republican who has been speaker since 2005, on criminal charges of misconduct in office, using campaign funds for personal use and false reporting of candidate campaign disclosures.
Harrell said in a statement that he had never knowingly violated the law and that he had in fact saved taxpayers' money by often using his private plane or paying for flights with private funds while traveling on official business.
"If over the course of four years, I mistakenly wrote down the wrong date on a handful of items, that is something that can easily be addressed," he said.
The indictment says he filed disclosure forms that indicated money was being spent for legitimate campaign or legislative purposes between 2009 and 2012, when in fact he unlawfully paid himself $294,000 in untaxed income and used $70,000 to pay an administrative assistant at his insurance firm.
He also used campaign money to pay off credit card debt and to cover goods and services for his home, friends and family that were unrelated to his campaign or elected office, the indictment said.
Harrell created flights in his plane's logbook that did not take place in order to get travel reimbursement and accepted about $96,000 in payments for legislative travel even though some of the trips were personal, according to court documents.
Harrell "knowingly committed acts and omissions constituting official misconduct, fraud, corruption or habitual negligence" by misrepresenting "the purpose of travel and other expenditures in order to obtain personal profit and benefit," the indictment said.
The indictment follows a public fight between Harrell and South Carolina Attorney General Alan Wilson, a fellow Republican who ordered an investigation last year into the speaker's actions and convened a grand jury in what Harrell previously characterized as a "political vendetta."
Harrell, who was elected to the state House of Representatives in 1992, argued that ethic complaints should be handled instead by a House committee, but the state Supreme Court ruled in June that Wilson had the authority to investigate a citizen's ethics complaint and let a grand jury consider criminal charges against the speaker.
The complaint came from the director of the non-partisan South Carolina Policy Council, which accused Harrell of using campaign funds to pay for a private plane and other misconduct.
The investigation is one of a series of ethics complaints against elected officials in the Republican-controlled state.
Former Governor Mark Sanford, now a congressman, paid $74,000 in fines in 2010 after being accused by the state Ethics Commission of using a state plane and campaign funds for a trip to Argentina to visit his then-mistress. (Reporting by Harriet McLeod; Writing by Colleen Jenkins; Editing by Mohammad Zargham and Grant McCool)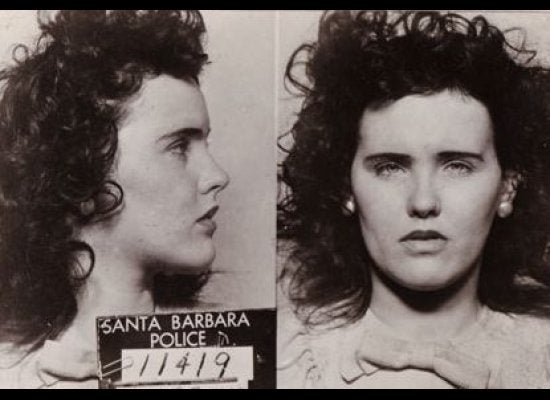 10 Major Crimes That Shocked the Nation (SLIDESHOW)