On the heels of saying he would not be "bullied by the federal government" any longer, Louisiana Gov. Bobby Jindal (R) announced Wednesday that he plans to pull his state out of the Common Core State Standards Initiative.
Jindal issued a series of executive orders calling for the state to come up with "Louisiana standards and a Louisiana test" in place of the "one size fits all" Common Core standards.
"We won't let the federal government take over Louisiana's education standards," Jindal read from a prepared statement at a Baton Rouge press conference. "We're very alarmed about choice and local control over curriculum being taken away from parents and educators. Common Core has not been fully implemented yet in Louisiana, and we need to start the process over. It was rushed in the beginning and done without public input."
Conservative organizations such as the American Principles Project rejoiced at the news. Emmett McGroarty, the project's education director, said in a statement, "Today, the Governor stands alongside the moms, dads, and other citizens of Louisiana who are pushing back against the federal overreach. In so doing, he has reaffirmed the Framers' intent that state government will guard the rightful interests of the state's citizens."
But Jindal's own state education superintendent, John White, is incensed. "It is outside the bounds of both our state's laws and our state's aspirations for its children to think that we would turn back now," White said in a statement.
As a first step in moving away from Common Core, Jindal seeks to pull out of the Partnership of Assessments for College and Career Readiness, one of the two federally funded consortia tasked with creating standardized tests aligned with the Common Core. Louisiana entered into a memorandum of understanding with PARCC in 2010, but since then, the governor said, other test vendors have emerged. In a letter to Mitchell Chester, PARCC's chair and Massachusetts' schools chief, which was released Wednesday, Jindal threatened to "pursue cancellation of this MOU by any means necessary."
A lack of cooperation from White, who is in charge of implementing the state's education policies, could complicate Jindal's plan. Reached by phone Wednesday, White said that Louisiana will move forward with Common Core for the time being.
"We're just going to continue implementing the plan we've been implementing for four years," White said. "We've been saying since January of 2010 this is where we're headed. There's two outs and it's the ninth inning. He's bringing in the pinch hitter. This is a serious last-minute proposal."
PARCC also maintains that Jindal is stuck without White's cooperation. Laura Slover, CEO of the consortium, said in a statement that the memorandum of understanding signed by Jindal "makes clear that withdrawal requires the agreement of the same three signatories or their successors, so that no one individual can unilaterally decide the fate of a state's standards and assessments." Since both White and Chas Roemer, president of the state Board of Elementary and Secondary Education, "have made clear that they intend for Louisiana to stay the course" and remain in PARCC, Slover said, "we will continue to proceed under the MOU and continue to work with Louisiana."
Now, if Louisiana drops out as Jindal says it will, it will become the fourth state to formally pull out of the Common Core, following Oklahoma, Indiana and South Carolina. The governor of South Carolina signed a bill last week that requires the Common Core to be replaced by the 2015-2016 school year.
"The proponents of Common Core claim it is not a federal takeover, but Secretary Duncan's comments and actions prove otherwise," the statement continued. "He has already threatened Oklahoma with a loss of funding, and we may be next."
The Common Core was developed to unify the patchwork of state-specific standards in order to ensure American students were learning what they needed to know to succeed in college and the workplace. But the standards have become a political football with their detractors attacking the program as a federal effort to micromanage local school curricula.
Jindal's Wednesday announcement goes against the wishes of the Louisiana legislature and the Board of Elementary and Secondary Education, both of which continue to support the Common Core. White, the education superintendent, earlier said that Jindal lacks the authority to unilaterally reject the standards. "The laws of our state ... give the statutory authority for approving tests and standards to the state Board [of Education], not to the governor," White told HuffPost on Wednesday.
White noted that Louisiana differs from Oklahoma and other states that have withdrawn from the Common Core in that elsewhere the legislature drove the process. But in Louisiana, White said, "you have the exact opposite." The state legislature voted to reject anti-Common Core bills and passed a law in 2012 that required national standards and competitive tests.
When asked about Jindal's motives, White said he didn't know. "We have not talked about this subject in recent months," he said. "We certainly have talked about it over the years. It's not a secret the governor's position has changed."
UPDATE: 11 P.M. -- After White and PARCC said Jindal had no authority to implement his Common Core withdrawal plan, Jindal tried to make it happen through a bureaucratic technicality. Late Wednesday, Jindal's commissioner of administration, Kristy Nichols, said that the Office of Contractual Review temporarily suspended relevant contracts.
"Upon close review of these contracts and amendments to the contracts, it was necessary for OCR to temporarily suspend approval for further review of the scope of the services to be provided and the purchase of goods or supplies associated with the consulting services," Jindal spokesman Jordan Gleason said in an email.

"The Department of Education has suggested it has unlimited authority to use a state contract, paid for by taxpayers, for a purpose for which it was not intended," Nichols said. "Under Louisiana law, the Department of Education and the Board of Elementary and Secondary Education are prohibited from entering into a contract for the purpose of circumventing the laws governing procurement. For these reasons, we have issued a stay of the services under the contract until the Office of Contractual Review has had an opportunity to review it and obtain more information about how the Department is exercising its authority under the contracts."
It wasn't immediately clear what this means for schools.
"We are going to review the issue and will make a decision after receiving legal counsel," said White after reviewing a letter from a Jindal administration lawyer describing the suspension of contracts.
Before You Go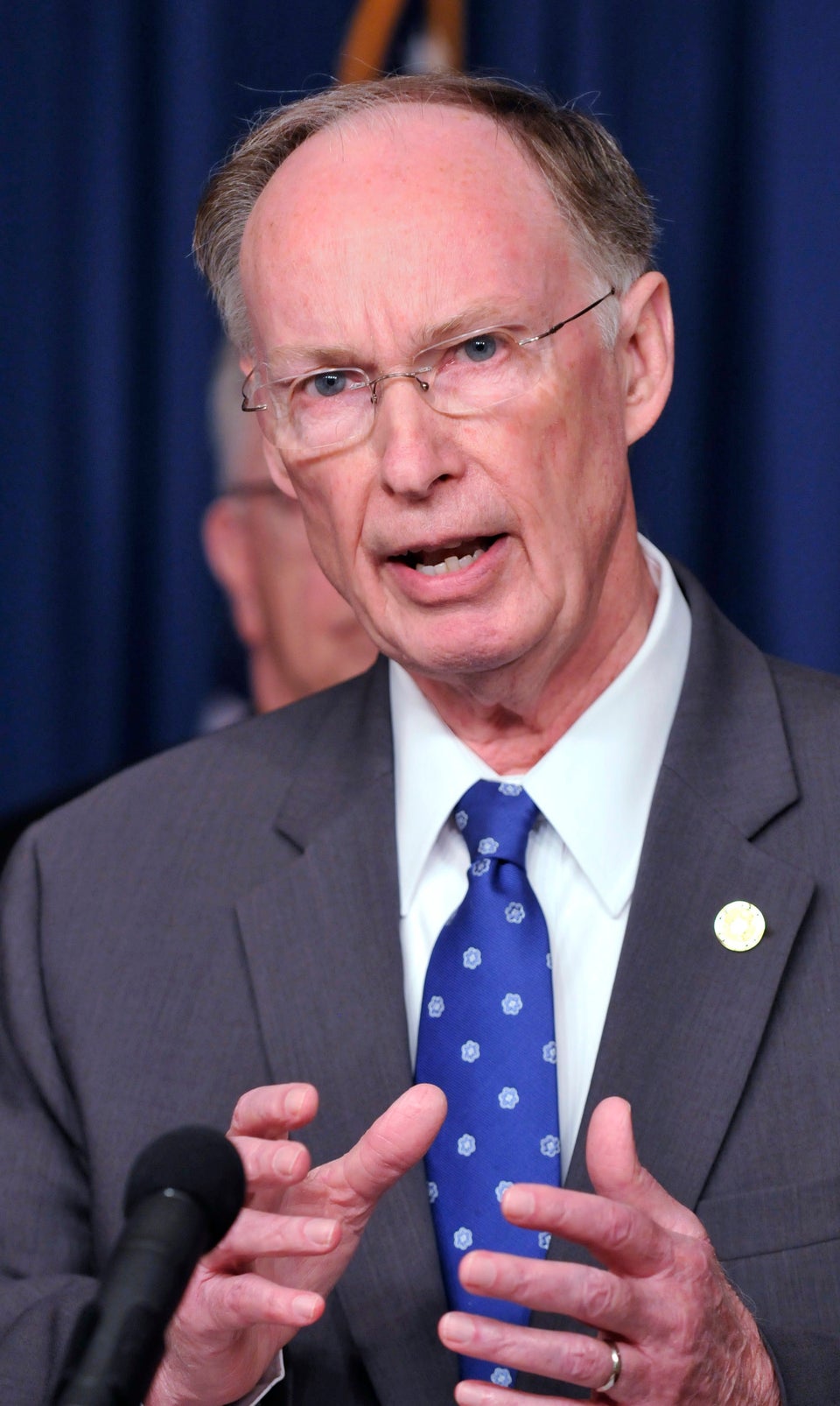 United States Governors
Popular in the Community