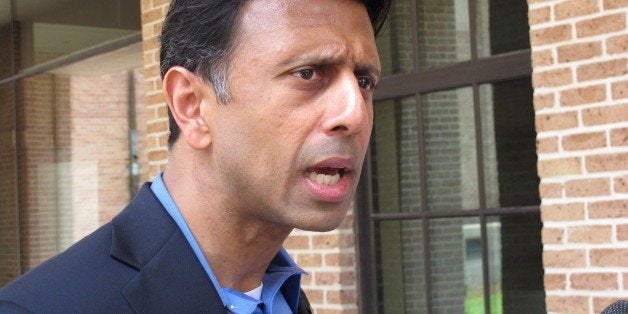 Buffeted by a state judge who initially struck down his suspension of Common Core testing and said his actions hurt the state's parents, Louisiana Gov. Bobby Jindal (R) is now turning to the federal courts in the crusade against the Common Core, a cause he once backed wholeheartedly.
"The federal government has hijacked and destroyed the Common Core initiative. Common Core is the latest effort by big government disciples to strip away state rights and put Washington, D.C. in control of everything," Jindal, widely considered a 2016 presidential contender, said in a statement. "What started out as an innovative idea to create a set of base-line standards that could be 'voluntarily' used by the states has turned into a scheme by the federal government to nationalize curriculum."
Jindal's suit, filed Wednesday in the U.S. District Court for the Middle District of Louisiana and first reported by the Associated Press, alleges that efforts by U.S. Secretary of Education Arne Duncan to incentivize the adoption of the Common Core violate the 10th Amendment. The Obama administration's Race to the Top competition, which had cash-strapped states vie for $4 billion in federal funding, pushed states to implement "college and career-ready" standards. In reality, the program accelerated the adoption of the Common Core.
The Common Core standards are a set of learning benchmarks in math and English language arts that tell teachers what students need to know by the end of each grade. Over 40 states have adopted them, but the standards have recently attracted controversy from groups ranging from moms to tea partiers to Louis C.K. Critics have railed against what they see as federal overreach and tough and changing homework questions, and teachers' unions have decried hobbled and rushed implementation. Several states have dropped the Common Core standards, only to replace them with similar standards by a different name.
Louisiana has benefited from Race to the Top, but now Jindal is arguing in his suit that President Barack Obama used the grants to compel states to adopt "a uniform set of standards and assessments." The filing asks the federal judge to enjoin the federal government from enforcing Race to the Top, despite the fact that the contest has largely ended.
Despite Jindal's contentions, the Common Core is not a curriculum. Federal law explicitly bars the federal government from meddling with how teachers conduct lessons.
"The proponents of Common Core will tell you that it's simply about one test and about standards, but that's a ruse," Jindal said Wednesday. "Common Core is about controlling curriculum. Educators know that what's tested is what's taught. Make no mistake -- Common Core tests will drive curriculum."
In short, through regulatory and rule making authority, Defendants have constructed a scheme that effectively forces States down a path toward a national curriculum by requiring, as a condition of funding under the President's Race to the Top programs, that States join "consortia of states" and agree to adopt a common set of content standards and to implement the assessment protocols and policies created by that consortium, all under the direction of the United States Department of Education.
The administration's response to the suit did not focus on its allegations. "The most important thing is that children in Louisiana have gone back to school this year with high academic standards in place in their classrooms to help prepare them to succeed in college, career and life," said Dorie Nolt, Duncan's press secretary.
In the past, the education secretary has called Jindal's actions political. Last week, when asked whether he had been in touch with Jindal since June, Duncan told The Huffington Post, "I have not."
"I just feel, where politics is what's trumping what's right for children and what's right for educators, it's sad and disappointing," Duncan said, speaking generally about Common Core politics.
A few years ago, Jindal was one of the Common Core's biggest proponents. But he has since had a change of heart. Since this June, he has been railing against the measure, calling it an overstep by the federal government. Jindal's attorney said he changed his mind because the governor did not realize how intrusive the Common Core was until he had a chance to learn more about it.
Jindal's attack against the Common Core began with a June speech in which he said he would seek to dismantle it. However, his state legislature has voted to support it. John White, the Louisiana state superintendent of education who is tasked with implementing the state's education policy, has supported the Core as well. In order to make good on his promise, Jindal used his administrative offices in June to freeze the contracts for standardized tests related to the Common Core.
While the state school board negotiated with Jindal's staff, unsuccessfully presenting different permutations of testing to allay the governor's concerns, Jindal's education allies turned against him and sued him in July.
The state school board ended up joining the suit against Jindal, and the governor filed a countersuit to try to stop the implementation of the standards. In that suit, Jindal named the board a third-party defendant. The governor wanted to invalidate the pact that Louisiana signed in 2010 to join a group of states designing Common Core tests.
Jindal explained himself on the Laura Ingraham show Wednesday.
"In 2010, we were absolutely for standards. This was supposed to be a bottom-up approach, not a federally driven approach," he said. "And the whole point of our federal lawsuit is this was a bait and switch."
Jindal said it's the government that has changed its tune. "Look what Arne Duncan said to Oklahoma when they pulled out of Common Core. Threatened them with withdrawing millions and millions of dollars of federal funding," he said. "Bribe, blackmail, extortion, this has become the federal government taking over, hijacking, something that should have been bottom-up."
Meanwhile, as the political wheels turn, teachers across Louisiana have been back to school for several weeks. With Wednesday's filing, the question of what they'll be held accountable for teaching their students is still unclear.
This article has been updated with comment from Education Secretary Arne Duncan's office.
Before You Go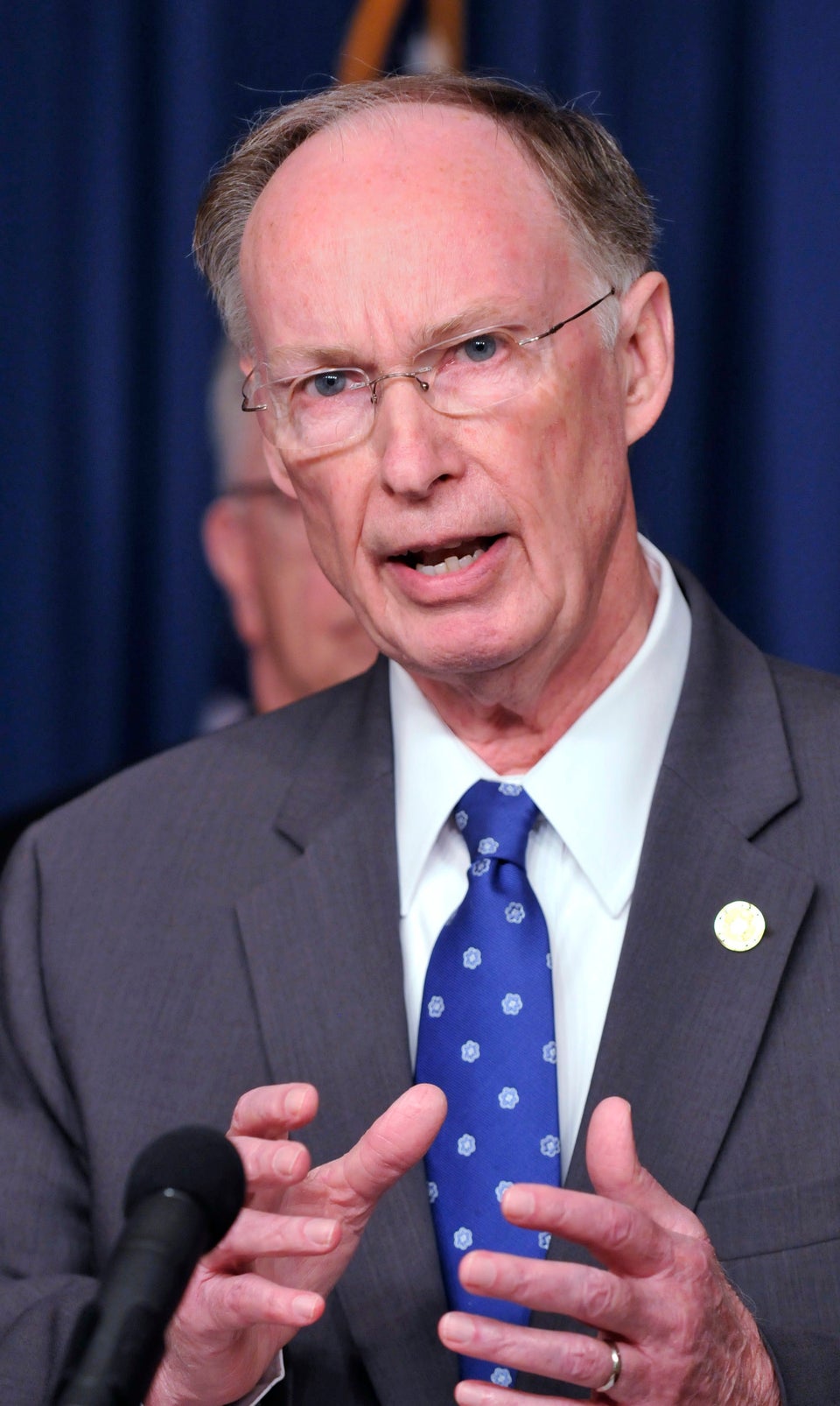 United States Governors
Popular in the Community