Louisiana Gov. Bobby Jindal (R) spoke Thursday at the Conservative Political Action Conference about his state's educational reforms, accusing President Barack Obama's administration of "standing in the schoolhouse door" and blocking minority students from attending charter schools.
Jindal opened his speech with a jab at the president, simultaneously criticizing former president and frequent GOP punching bag Jimmy Carter.
"I want to issue a sincere apology to President Carter," Jindal said, calling Obama the "worst president in my lifetime."
Later in his speech, Jindal touted his push for school vouchers, claiming that the Obama administration is barring poor and minority students from gaining access to charter schools.
"We've got Eric Holder and the Department of Justice trying to stand in the schoolhouse door to prevent minority kids, low-income kids, kids who haven't had access to a great education, the chance to go to better schools," Jindal said.
As the Washington Post points out, Jindal's rhetoric is an apparent allusion to former Alabama Gov. George Wallace's 1963 "Stand in the Schoolhouse Door" demonstration, during which the anti-integration governor stood in a doorway at the University of Alabama as two black students attempted to enter the institution.
Jindal also gave a shout out to some of his home state's biggest celebrities -- the stars of A&E's "Duck Dynasty."
"We must not let [the left] silence the Robertsons," Jindal said of the reality show family, referencing national outrage over patriarch Phil Robertson's homophobic remarks last year.
Before You Go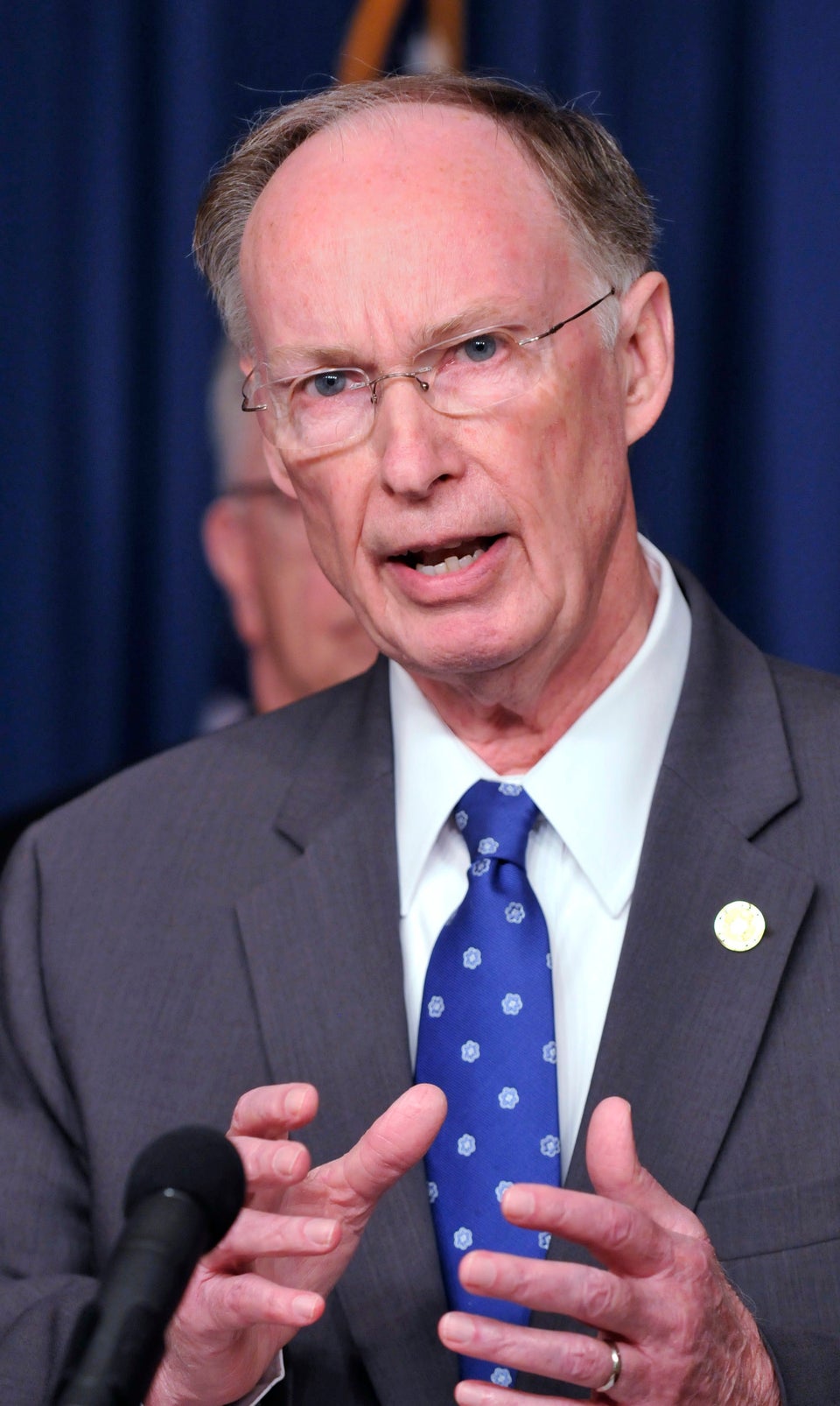 United States Governors
Popular in the Community