Louisiana Gov. Bobby Jindal (R) on Thursday became the latest politician to defend Phil Robertson, a cast member of the reality show "Duck Dynasty" who was suspended from the television network A&E after making graphic anti-gay comments and saying African-Americans were "singing and happy" before civil rights in the South.
"Phil Robertson and his family are great citizens of the State of Louisiana," Jindal said in a statement. "The politically correct crowd is tolerant of all viewpoints, except those they disagree with."
Jindal did not specifically condemn Robertson's comments. "I don't agree with quite a bit of stuff I read in magazine interviews or see on TV. In fact, come to think of it, I find a good bit of it offensive," he said. "But I also acknowledge that this is a free country and everyone is entitled to express their views. In fact, I remember when TV networks believed in the First Amendment. It is a messed up situation when Miley Cyrus gets a laugh, and Phil Robertson gets suspended."
Jindal has a misguided notion about the First Amendment. While the Constitution covers free speech from government interference, private businesses are generally free to punish their employees for what they say.
Robertson made his offensive comments in a GQ Magazine profile: "It seems like, to me, a vagina -- as a man -- would be more desirable than a man's anus. That's just me. I'm just thinking: There's more there! She's got more to offer. I mean, come on, dudes! You know what I'm saying? But hey, sin: It's not logical, my man. It's just not logical," he said.
When asked by GQ what he thought was sinful, Robertson said, "Start with homosexual behavior and just morph out from there. Bestiality, sleeping around with this woman and that woman and that woman and those men."
Robertson also painted a rosy picture of blacks growing up in Louisiana before the civil rights movement. "I never, with my eyes, saw the mistreatment of any black person. Not once. Where we lived was all farmers. The blacks worked for the farmers. I hoed cotton with them. I'm with the blacks, because we're white trash. We're going across the field ... They're singing and happy. I never heard one of them, one black person, say, 'I tell you what: These doggone white people' -- not a word! ... Pre-entitlement, pre-welfare, you say: Were they happy? They were godly; they were happy; no one was singing the blues."
In a Politico op-ed earlier this year called the "End of Race," Jindal wrote that his parents emigrated from India in 1971 "looking for an equal opportunity, and they got it, in the Deep South, in Baton Rouge, La."
Jindal, who is frequently mentioned as a potential 2016 presidential candidate, wasn't the only conservative to defend the reality television show about a family with a business making products for duck hunters. Former Alaska Gov. Sarah Palin (R), herself a reality television star, also defended Robertson on her Facebook page.
If you believe in free speech or religious liberty, you should be deeply dismayed over the treatment of Phil Robertson. Phil expressed his personal views and his own religious faith; for that, he was suspended from his job. In a free society, anyone is free to disagree with him--but the mainstream media should not behave as the thought police censoring the views with which they disagree.
Before You Go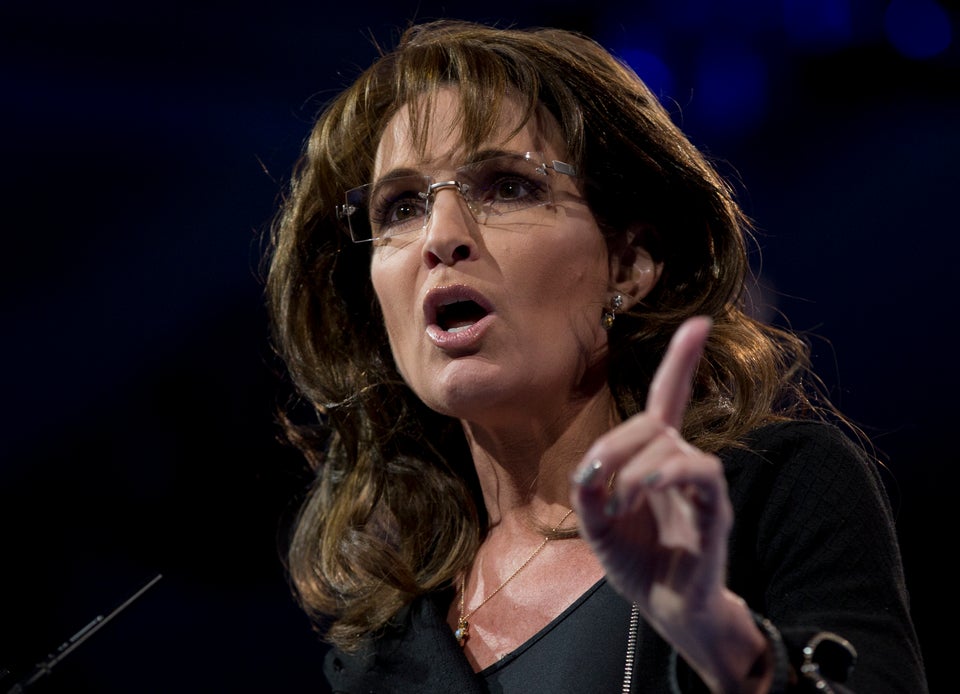 Top Palinisms
Popular in the Community