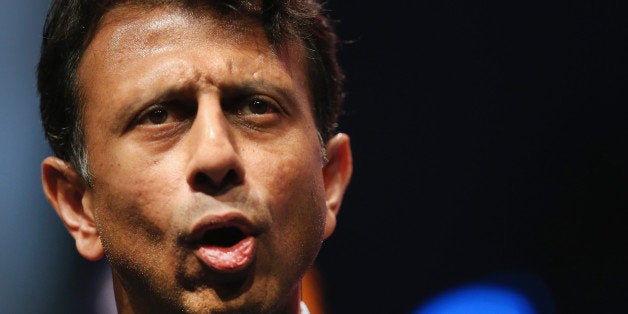 Louisiana Gov. Bobby Jindal (R) stood behind the invasion of Iraq Saturday night, although he criticized questions like the kind that have tripped up former Florida Gov. Jeb Bush (R) in recent days.
On Saturday in Des Moines, Iowa, ABC News asked Jindal whether the United States should have invaded Iraq, knowing now that Saddam Hussein did not have weapons of mass destruction.
"I don't think that the parlor games are helpful," said Jindal, who just launched a presidential exploratory committee.
"What is helpful," he said, "is that at the time, given the information that they had, President [George W.] Bush made absolutely the right decision. Let's remember, the world is a better place without Saddam Hussein."
Last week, Jeb Bush struggled to answer this question. When Fox News host Megyn Kelly asked Bush whether he would have invaded Iraq "knowing what we know now" about the non-existent weapons of mass destruction, Bush said he would have done so -- just like his brother did.
After several prominent conservatives criticized Bush's answer, the likely GOP presidential candidate said Tuesday that he "interpreted the question wrong."
"I don't know what that decision would have been -- that's a hypothetical," he added. "Simple fact is, mistakes were made."
And like Jindal, he said he would rather avoid uncomfortable questions looking back at the start of the war.
"Going back in time and talking about hypotheticals -- what would have happened, what could have happened -- I think, does a disservice for them [the family members of service men and women who lost their lives in the war]. What we ought to be focusing on is what are the lessons learned," said Bush.
Last week, Sen. Marco Rubio (R-Fla.), another presidential hopeful, also addressed this issue.
"Not only would I not have been in favor of it, President [George W.] Bush would not have been in favor of it," Rubio said following a major foreign policy speech at the Council on Foreign Relations in New York. In the past, he has argued, that the "world is a better place because Saddam Hussein is not in Iraq."
Have a tip or story idea to share with us? Email us at scoops@huffingtonpost.com. We'll keep your identity private unless you tell us otherwise.
Want more updates from Amanda? Sign up for her newsletter, Piping Hot Truth.
Before You Go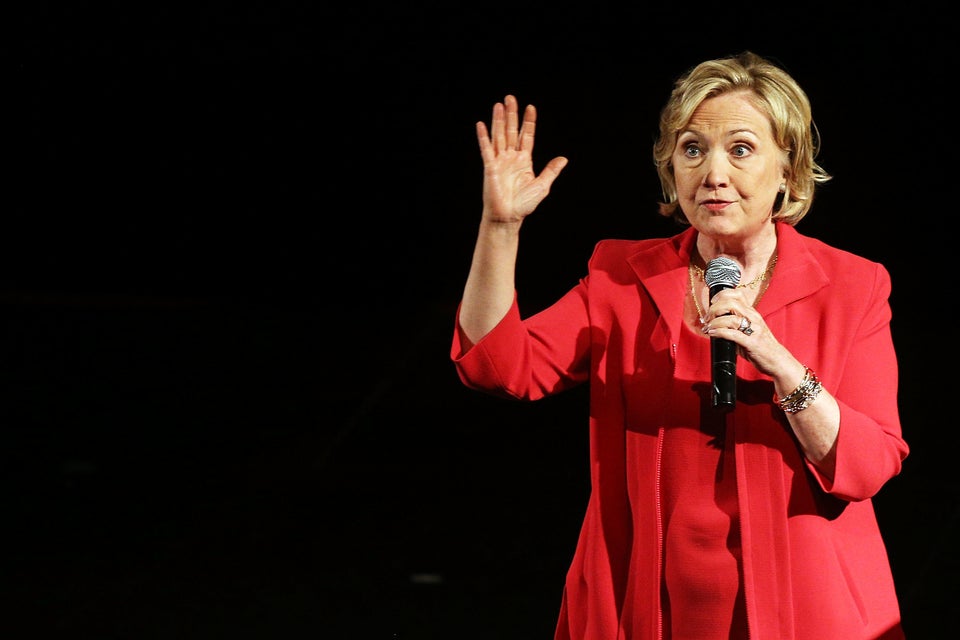 Potential 2016 Presidential Contenders
Popular in the Community