DENISON, Iowa -- Louisiana Gov. Bobby Jindal (R) said on Wednesday that a Kentucky county clerk had a right to refuse to issue marriage licenses to same-sex couples despite an order from a federal judge to do so.
Rowan County Clerk Kim Davis refused to issue marriage licenses on Tuesday, even after the Supreme Court rejected an application for a stay on a federal court order. As HuffPost's Cristian Farias reported, Davis cannot be fired from her position because she is an elected official. She can only be removed from office if she is impeached by the state legislature or charged with a crime.
Jindal, who is seeking the Republican nomination for president, told The Huffington Post that Davis shouldn't have to resign and was justified in her refusal.
"I don't think anyone should have to choose between following their conscience and religious beliefs and giving up their job and facing financial sanctions. I think it's wrong to force Christian individuals or business owners. We are seeing government today discriminate against whether it's clerks, florists, musicians or others. I think that's wrong. I think you should be able to keep your job and follow your conscience," he said. "I absolutely do believe people have a First Amendment right, a constitutional right. I don't think the court can take that away."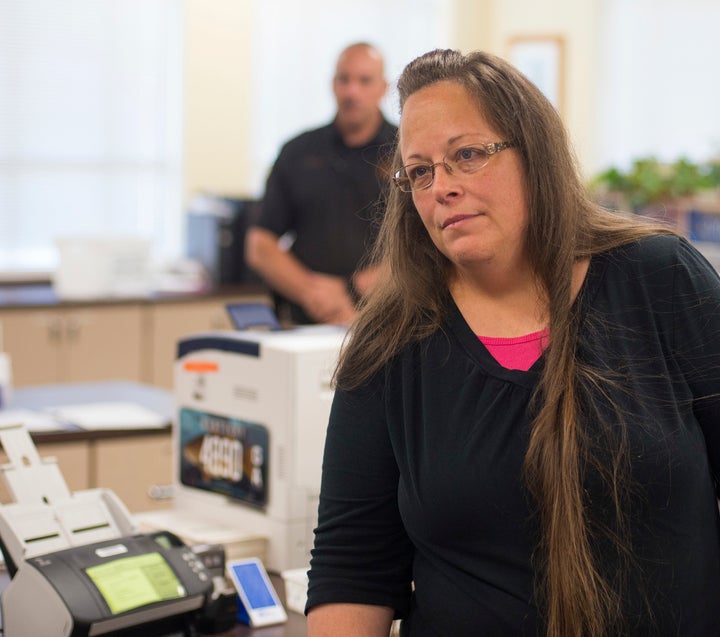 In a ruling last week, a federal appeals court ordered Davis to issue the licenses, saying "it cannot be defensibly argued that the holder of the Rowan County Clerk's office . . . may decline to act in conformity with the United States Constitution."
But Davis said on Tuesday that she was refusing to issue the licenses "under God's authority" and that choosing to do so was a "a Heaven or Hell decision."
Even though Davis is acting in her official capacity, Jindal still said that Davis shouldn't have to choose between her religious conscience and her job.
"The United States didn't create religious liberty. Religious liberty created the United States of America. It's the reason we are here today. This is an essential freedom and an essential right and I don't think you give up this right by simply taking a job."
Samantha-Jo Roth reported from Denison, Iowa. Sam Levine reported from New York.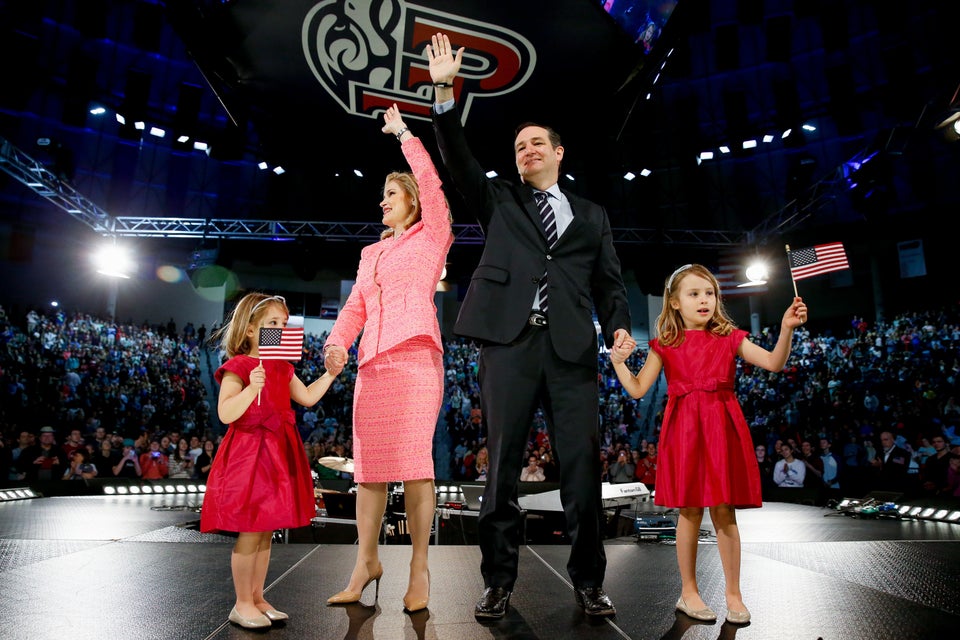 Declared 2016 Presidential Candidates
Popular in the Community