WASHINGTON -- Louisiana Gov. Bobby Jindal (R) defended the rights of private businesses to deny some services to same-sex couples and expressed discomfort at providing nondiscrimination protections to lesbian, gay, bisexual and transgender individuals.
Jindal appeared Sunday morning on NBC's "Meet the Press," where host Chuck Todd asked him whether he supports ordinances in cities like New Orleans that say it's illegal to discriminate against the LGBT community in housing, employment and public accommodation and facilities.
"I don't think, certainly, that there should be discrimination against anybody in housing and employment. That's not what my faith teaches me. I don't think that's appropriate, and I think the good news is that our society is moving in a direction of more tolerance," said Jindal.
"My concern about creating special legal protections is that historically, our country, we've only done that in extraordinary circumstances, and it's not evident to me -- it doesn't appear to be one of those moments today," he added.
The LGBT community wouldn't receive "special legal protections." Federal law already makes it illegal to discriminate on the basis of a person's race, religion, gender, national origin, age and disability. People can, however, still be singled out for discrimination on the basis of sexual orientation and gender identity.
And for many LGBT people, there may be "extraordinary circumstances" to move forward on civil rights protections. A recent poll commissioned by the Human Rights Campaign found that 63 percent of LGBT Americans surveyed say they've experienced discrimination.
Jindal, a potential 2016 presidential candidate, also recently weighed in on the debate over Indiana's "religious freedom" law that could have opened the door to widespread LGBT discrimination. After significant national pressure, Gov. Mike Pence (R) signed new legislation to ameliorate those concerns.
But Jindal said Sunday that he believes bakers, florists and other businesses should be allowed to deny goods and services to gay couples looking to get married.
"If it is a sincerely held religious belief that it offends the owner's beliefs to participate in that wedding ceremony, absolutely," Jindal said when Todd asked him if a restaurant should be legally allowed to refuse to cater a same-sex wedding. "I don't think the government should be able to force somebody to contradict their own sincerely held religious beliefs to participate in a wedding ceremony, and that used to be a bipartisan consensus."
This issue may soon be on Jindal's doorstep. A Republican state lawmaker recently introduced a bill that would allow businesses to refuse to recognize same-sex marriage if it becomes legal in Louisiana. According to the New Orleans Times-Picayune, it would "allow a private company to not offer the same benefits to legally recognized same-sex married couples as other married couples, on the basis of a religious objection."
Jindal declined to take a stance on the legislation Sunday.
"Our session starts in a couple of weeks. I'll look at the bill," he said. "I am always in favor of defending religious liberties. Look, you are now raising issues regarding federal employment laws and benefit laws. Let me look at the details of the bill. I am, in general, though, very supportive of defending religious liberty, and I think we can do that without condoning discrimination."
Before You Go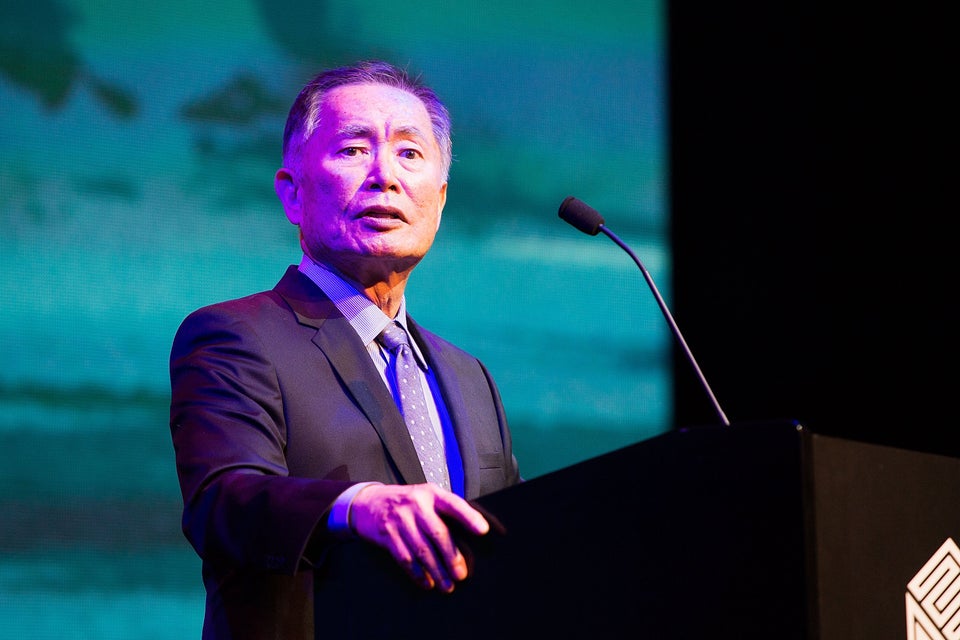 Reactions To Indiana's 'Religious Freedom' Law
Popular in the Community