WASHINGTON -- Bobby Jindal on Monday accused liberals of being "obsessed" with race after a photograph falsely assumed to be his official portrait sparked controversy for showing a much paler version of the Louisiana governor.
Last week, Louisiana political blogger Lamar White tweeted the photo in question and claimed it was the official portrait of Jindal, who is the nation's first Indian-American governor. Jindal's chief of staff, Kyle Plotkin, swiftly shot back and tweeted Jindal's real portrait, while accusing liberals of "race-baiting."
Asked about the dustup on Monday, Jindal said it was "nonsense" and urged his critics to debate his ideas, not the color of his skin.
"I think that this whole thing is silly. I think the left is obsessed with race," Jindal said at a breakfast event hosted by the Christian Science Monitor. "I think that the reality is that one of the dumbest ways we divide people is by skin color."
"I think that the left is devoid of ideas and this is unfortunately what they've resorted to -- name-calling, attacking, dividing people by the color of their skin," he added. "One of the great aspects of our country is that we've been a melting pot, and it shouldn't matter whether you came here five minutes ago or 100 years ago, we're all Americans."
"If people want to debate my ideas, they should debate my ideas," Jindal said. "I think it's time to move beyond all this silliness. If it helps you, you're more than welcome to put a disclaimer in every article that I'm not white. It really doesn't bother me."
Headlines concerning Jindal have, in recent weeks, fixated on the issue of race following a high-profile speech in which he spoke out against the use of "hyphenated Americans." Last month during a trip to London, Jindal invoked his own family's experience and said his parents made the journey from India to America in order "to be Americans -- not Indian-American."
Jindal said Monday he expects to decide in the "next few months" whether or not he will seek a bid for the White House in 2016. In addition to tackling the issue of race, Jindal also appeared to criticize efforts by the Republican National Committee to shorten the primary process to better control the process by which a nominee is chosen.
"I think there's a backlash if there is an attempt to clear the field or try to rig it for somebody or just try to advantage somebody that's got more name [recognition] or more money," Jindal said.
The conventional wisdom is that the RNC is seeking to avoid a repeat of 2012, when a drawn-out primary process allowed for nasty in-fighting among Republican candidates and exhausted resources under rules that bar candidates from using money raised for the general election until they are officially nominated.
"I understand why they're trying to do that," Jindal said. "The reality is you're not going to stop a free society -- nor should you ... I think voters wouldn't stand for that."
The view that a shorter primary process would resolve the party's woes, Jindal added, was "idealistic."
"I know there is a lot of concern, especially in this town among Republican party leaders ... there's this ideal of theirs ... that if we could just have fewer debates, if we could have a gentler, kinder nominating process, that would be good for the party and good for the nominee," he said. "Well, you know what? Democracy is messy. And the donors, the political leaders, the establishment, the pundits, they don't get to pick our nominee."
Before You Go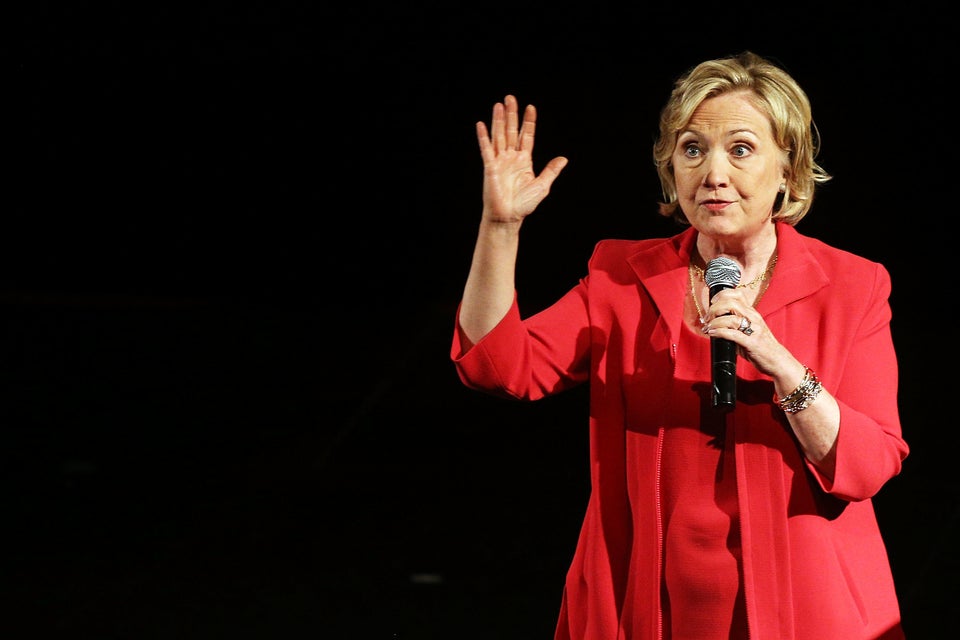 Potential 2016 Presidential Contenders
Popular in the Community