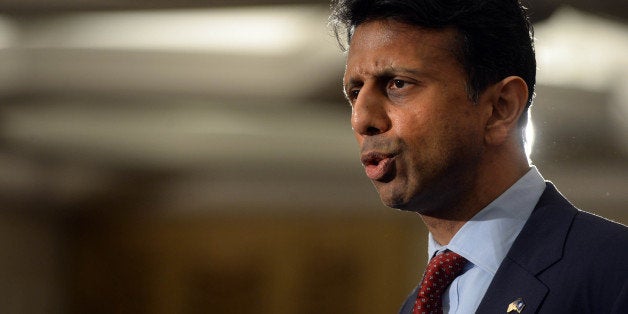 Louisiana Gov. Bobby Jindal (R) said Tuesday he plans to issue an executive order "to accomplish the intent" of a religious freedom bill that died in the Louisiana House hours before.
The Louisiana Marriage and Conscience Act (HB 707), introduced by Louisiana state Rep. Mike Johnson (R) earlier this year, would create protections for individuals who oppose same-sex marriage. Under the legislation, the state would be prohibited from taking "any adverse action against a person, wholly or partially, on the basis that such person acts in accordance with a religious belief or formal conviction about the institution of marriage." The measure drew comparisons to controversial religious freedom bills advanced in states like Indiana, where Gov. Mike Pence (R) was pressured to amend the legislation after national criticism that the law would allow businesses to discriminate against lesbian, gay, bisexual and transgender individuals.
On Tuesday, the Louisiana House Civil Law and Procedure Committee voted 10-2 to return the Marriage and Conscience Act to the calendar, effectively killing the bill. But less than two hours later, Jindal announced his plan to resurrect the spirit of the legislation.
"We are disappointed by the committee's action to return the Louisiana Marriage and Conscience Act to the calendar," Jindal said in a statement. "We will be issuing an Executive Order shortly that will accomplish the intent of HB 707 to prevent the state from discriminating against persons or entities with deeply held religious beliefs that marriage is between one man and one woman."
The statement continued: "This Executive Order will prohibit the state from denying or revoking a tax exemption, tax deduction, contract, cooperative agreement, loan, professional license, certification, accreditation, or employment on the basis the person acts in accordance with a religious belief that marriage is between one man and one woman."
Jindal, who is eyeing running for president in 2016, has maintained a hardline stance against gay marriage, and has thrown his full support behind the Louisiana bill. In a New York Times op-ed published last month, the governor said Republicans had been "bullied" into toning down similar legislation in Arkansas and Indiana.
"As the fight for religious liberty moves to Louisiana, I have a clear message for any corporation that contemplates bullying our state: Save your breath," Jindal wrote.
"It is shameful that Gov. Jindal has decided that abusing his executive power to accomplish the goals of House Bill 707, even after it was tabled indefinitely by our legislature today, is worth more effort than fixing our disastrous state budget," Equality Louisiana said in a Tuesday press release. "In his time in Iowa, he may have forgotten what everyday Louisianians value, but the testimony today against HB 707 should have reminded him. Discrimination is not a Louisiana value."
JoDee Winterhof, the Human Rights Campaign's vice president of policy and political affairs, also condemned Jindal's plan in a Tuesday statement.
"Bobby Jindal showed today why he's consistently named one of the nation's least-popular governors: by ignoring his constituents, members of his own party, and business leaders who correctly understand that legislation that endorses discrimination is wrong and should be rejected," the statement reads. "Gov. Jindal made it clear that he's so desperate to advance his longshot presidential campaign that he'll say or do almost anything, including enable discrimination in the name of religion."
Before You Go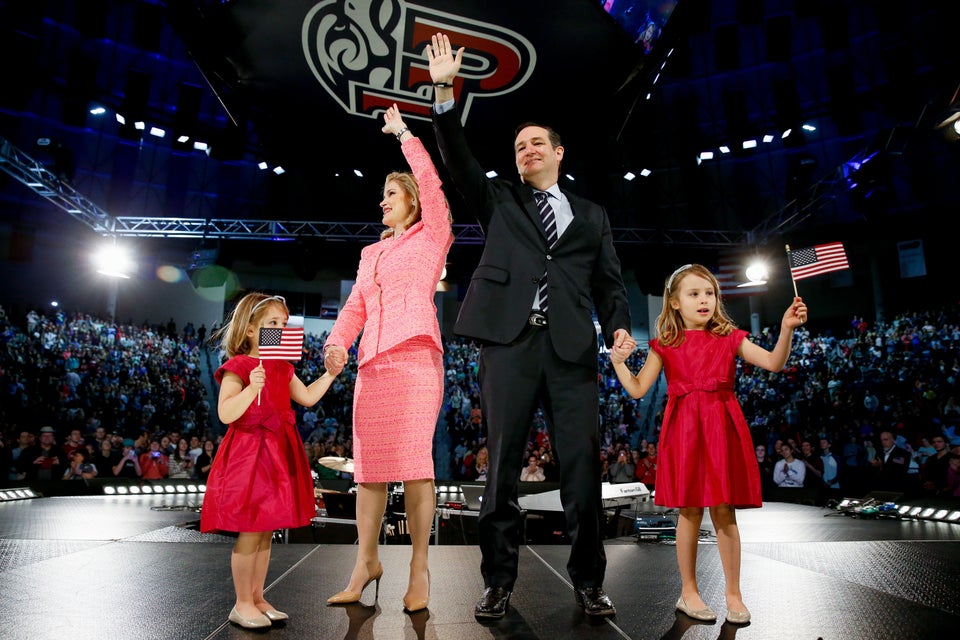 Declared 2016 Presidential Candidates
Popular in the Community