Louisiana Gov. Bobby Jindal (R) delivered a scathing attack on the Obama administration at the Ronald Reagan Presidential Foundation and Library Thursday night, saying an "onslaught of lawsuits based on anti-discrimination" laws amount to a "silent war on religious liberty."
"These days we think this diversity of belief is tolerated under our law and Constitution," Jindal said. "But that's wrong. This diversity of belief is the foundation of our law and Constitution. America does not sustain and create faith. Faith created and sustains America."
Jindal, a practicing Catholic raised by Hindu parents, accused President Barack Obama and "a group of like-minded elites" of eroding the rights of religious Americans by burdening devout businesses with anti-discriminatory same-sex marriage laws and federally mandated health insurance coverage.
Citing a lawsuit filed by the Christian owner of crafts retailer Hobby Lobby challenging the Affordable Care Act's employee contraception mandate, Jindal argued that "the instant you start a business, you lose" your First Amendment rights.
"Hobby Lobby is nothing less than an all-American success story … They've committed to honor the Lord by being generous employers," Jindal argued. "None of this matters to the Obama administration. … The Obama administration's argument ignores these beliefs and treats them as little more than an inconvenience to its ever-expanding regulatory state."
Jindal, vice chairman of the Republican Governors Association, criticized Illinois' new law legalizing same-sex marriage. He said the law bans religious institutions from discriminating against same-sex ceremonies and called it the "next stage of the assault."
"This law and others like it would require believers to essentially choose to break with their deeply held theological beliefs, or give up their daily activity of evangelism, retreat from public life, and sacrifice their property rights," Jindal said. "Churches that do not host same sex unions would essentially be barred from participating fully in civil society."
Jindal went on to outline the consequences of a government that "no longer needs a 'moral and religious people,'" including:
It threatens the fabric of our communities, the health of our public square, and the endurance of our constitutional governance.

It is a war against the propositions in the Declaration of Independence.

It is a war against the spirit that motivated abolitionism.

It is a war against the faith that motivated the Civil Rights struggle.

It is a war against the soul of countless acts of charity.

It is a war against the conscience that drives social change

It is a war against the heart that binds our neighborhoods together.

It is a war against America's best self, at America's best moments.

It is a war -- a silent war -- against religious liberty.
In December, Jindal spoke out in support of "Duck Dynasty" star Phil Robertson, who was suspended from television network A&E after making anti-gay remarks and positing that African Americans were "singing and happy" in pre-civil-rights-era Louisiana.
"Phil Robertson and his family are great citizens of the State of Louisiana," Jindal said in a statement. "The politically correct crowd is tolerant of all viewpoints, except those they disagree with."
In Thursday night's remarks, Jindal defended his support for the reality star, blaming "the modern left in America" for being "completely intolerant of the views of people of faith.
"They want a completely secular society where people of faith keep their views to themselves," Jindal said.
Jindal, a possible GOP presidential contender in 2016, stands with several conservative governors, including Texas Gov. Rick Perry (R) and Mississippi Gov. Phil Bryant, in opposing Medicaid expansion for millions of uninsured, low-income Americans.
To read Jindal's full speech, click here.
CORRECTION: An earlier version of this story misstated Gov. Jindal's position with the Republican Governors Association. He is a current vice chairman and a past chairman.
Before You Go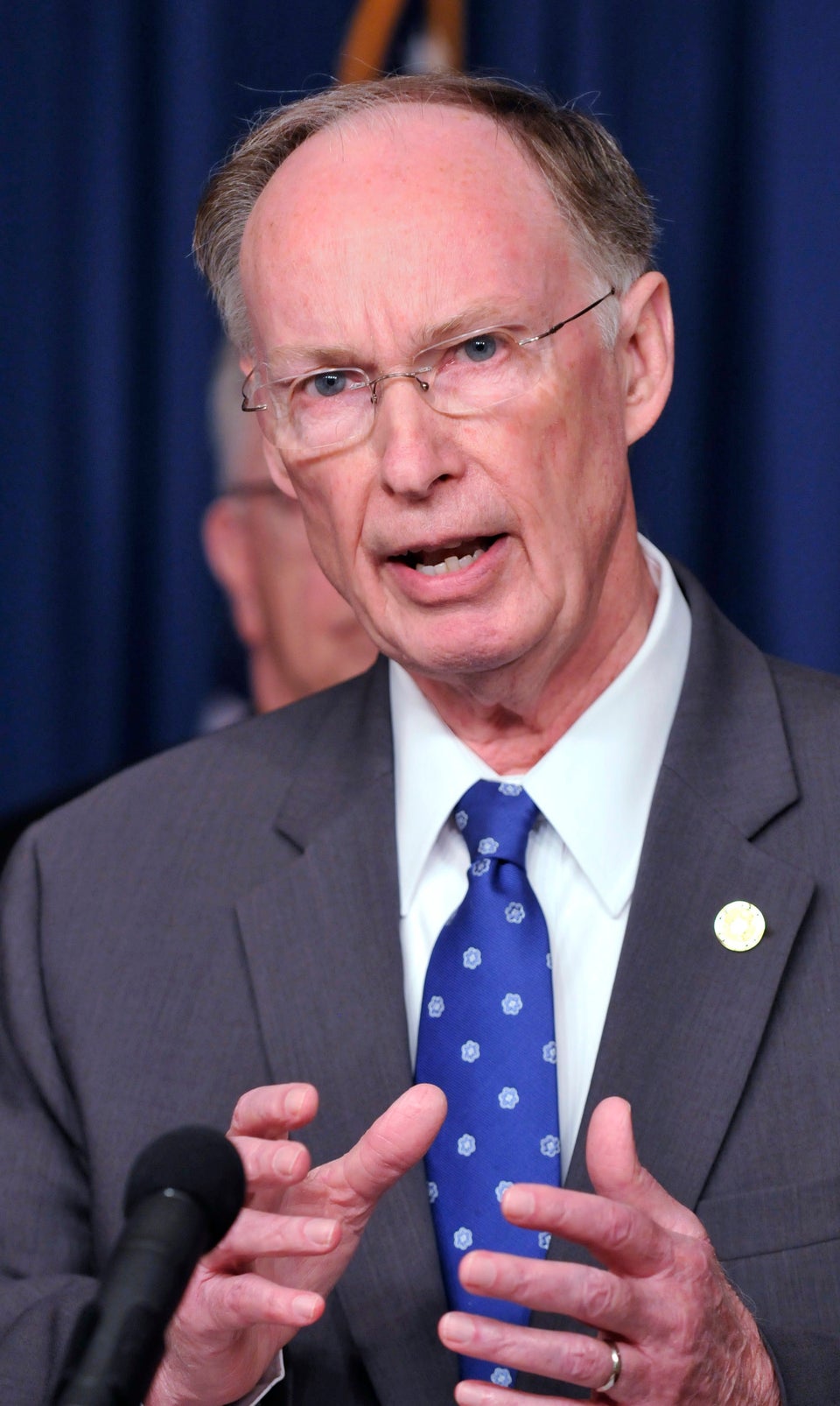 United States Governors
Popular in the Community