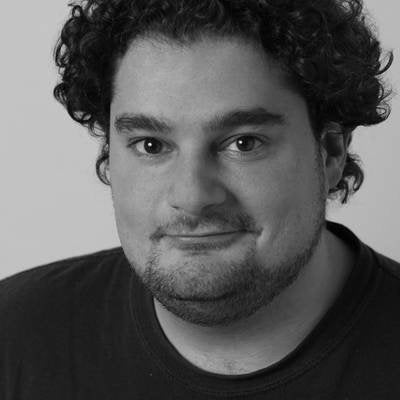 Both male and female performers auditioned for the longtime television institution, and insiders expected a female cast member to be named in anticipation of Amy Poehler's departure later on in the fall. (Poehler, who is expecting, will be joining the cast of the "Office" spinoff). Insiders speculate that an additional cast member may be named after her departure.
When Moynihan joins the "SNL" cast for their 34th season, he will have had plenty of practice working with the NBC crew. This summer he worked on "The Line", an online video project funded by Lorne Michaels' production company, directed by "SNL" head-writer Seth Meyers, and starring "SNL" castmembers Bill Hader and Jason Sudeikis. Many Sunday nights he can be found in the converted basement of a grocery store, improvising with Amy Poehler, Meyers, and Sudeikis in UCB's longform improv show "Asssscat". He has also submitted scripts to the show in years past with his writing partner Charlie Sanders.
Moynihan has received some major industry attention lately thanks to his sketch group, Buffoons, featuring fellow UCB improv stars Sanders and Eugene Corderro. Comedy Central attended an industry showcase of their hit show "Never Gonna Give You Up" earlier this year. The group even blew away scouts from the 2007 Montreal Just For Laughs Festival, landing them a coveted spot in the prestigious comedy showcase last July.
Moynihan's arrival at 30 Rock is another huge milestone for the UCB Theater. As Rachel Sklar has frequently pointed out on Eat the Press, the UCB has become a leading training ground for comedy stars, not only on "SNL" but on "30 Rock", (Jack McBrayer, Glover), "The Daily Show" (Rob Riggle, Kristen Schaal), "The Colbert Report" (Peter Gwinn) and MTV's "Human Giant" (Rob Huebel, Paul Scheer, Aziz Ansari).
UCBT Artistic Director Anthony King confirmed the hire, and said, "We are, of course, incredibly thrilled that Bobby is going to be on "Saturday Night Live". He's been a fixture and favorite at the UCB Theatre in NYC for many, many years now and it's exciting to see him get recognized and rewarded for his ridiculous talent. He also has a great beard and we hope America gets the chance to experience that as well."
Catch Bobby in "The Line" below:
Popular in the Community