In an emotional interview on MSNBC on Wednesday, Rush said, "I am ashamed of my role. I sincerely apologize to my God. I apologize to my community, to my family. That was the worst vote, as I look back on the years."
"Crack cocaine and the crime bill were the two worst issues, problems, catastrophes that the black community has suffered from in the last 15 years," the Chicago politician added.
Rush explained that his vote on the Violent Crime and Law Enforcement Act, which was signed into law by President Bill Clinton, was accompanied by "a lot of hope" and he believed the bill would deal with the "devastating crime." He went on to say that the crime bill as implemented had too many resources focused on "locking them up" and provided no resources for beneficial programs.
MSNBC host Tamron Hall pushed back this week, asking if an apology is enough since Rush has endorsed Hillary Clinton on the campaign trail.
Rush said that since the passage of the crime bill he has "remained consistent" on advocating for better schools and housing as well as increasing economic development in black communities.
"I endorse Hillary Clinton and I fully expect Hillary Clinton to reverse the horrendous outcomes" of the bill, Rush told Hall.
Support HuffPost
The Stakes Have Never Been Higher
Before You Go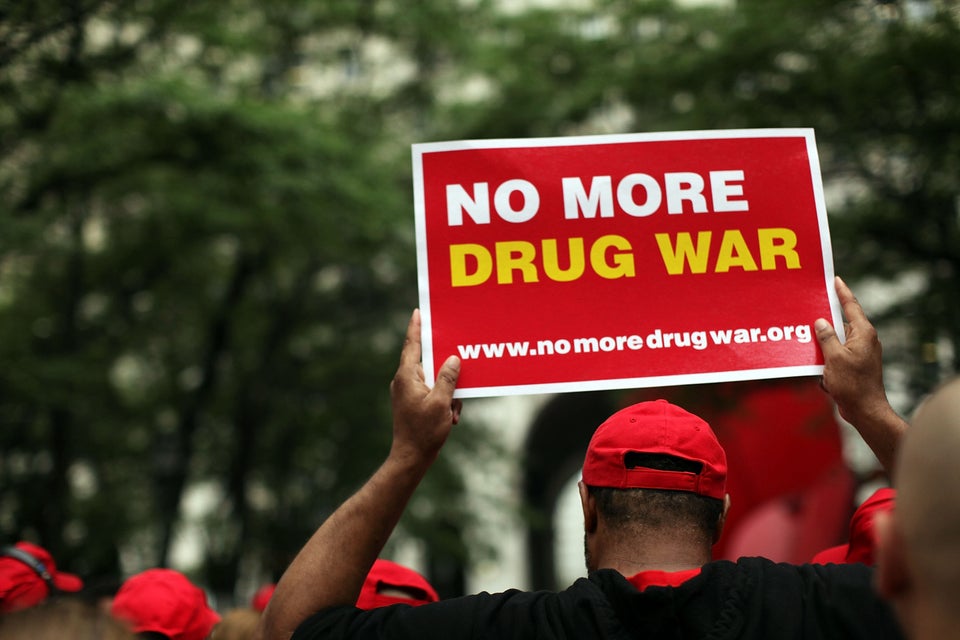 27 Reasons Why U.S. Shouldn't Lead War On Drugs
Popular in the Community