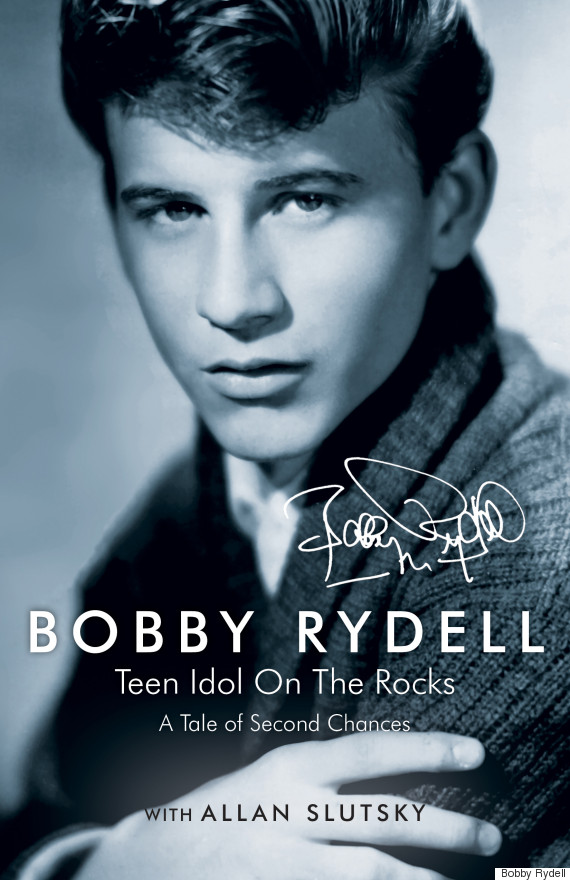 Justin Bieber is no Bobby Rydell. That's not a dig, it's just a fact. For starstruck millennials, the Biebs may be the current teen idol, but Bobby Rydell was one of the first teenage singers who trailblazed his way into the hearts of every tween and teenage, pubescent girl alive back in the late 50s, early 60s.
First generation baby boomers will remember -- first hand -- the "Bye Bye Birdie" star's top 10 hits: "Kissin' Time," "Wild One," "We Got Love" and his signature song, "Volare." (Click on each song to watch and LISTEN to these upbeat, bestselling rock 'n roll songs ... turn up the volume!)
The "Justin Bieber of the Camelot Era" has written an autobiography (with Allan Slutsky) that is pure rock n' roll nostalgia with a big dose of personal memories that will tear your heart out (from his complicated relationship with his mother to the devastating loss of his wife of 35 years, which sent him into a downward emotional spiral resulting in a near-death experience after decades of alcohol abuse).
The Huffington Post caught up with Bobby in 2012 just after he received his liver and kidney transplant surgery ... click HERE to read that incredible interview which will take you through his emotional near death journey. We just spoke with him again to talk about his new autobiography --- "Teen Idol On The Rocks" ... another reason to embrace him even more! (How did he lose the part of Benjamin Braddock in "The Graduate" to Dustin Hoffman?)
I just want to just start out by saying that I enjoyed your book so much. You were such a huge singing sensation in the late 50s/early 60s, one of the very first real teen idols. I love that your book goes into detail about how you became famous at the tender age of 17. Most people don't have a sense of how that happens. You didn't have an "American Idol" television show back then, but you did have "American Bandstand" -- which was based in Philadelphia for many years -- so Dick Clark had a big hand in helping pop singers back in the day. How grateful were you to him and that show?

Dick, over the years, became a very, very dear friend. Just because you were from Philadelphia -- like myself, Frankie Avalon, Fabian and James Darren -- it didn't mean automatic play. Something had to be in the record for Dick to play the record. When I signed with Cameo Records right here in Philadelphia, I had three records and the owner of the company, Bernie Lowe, took what they call acetates or dubs to play them for Dick Clark. Dick would say, "Nah. Nah, I don't think so. That's not a hit record." He had a great ear, he knew what was happening with the business back then, and then lo and behold, Bernie takes an acetate or a dub of a song called, "Kissin' Time." That became my first hit in the summer of 1959 and when Dick heard it, he said, "That's a hit."
"American Bandstand" was on from 3:30 to 5:00 in the afternoon across the country and when Dick played a record, it went across the country and the kids were saying, "Oh God, I've got to buy that record." Dick was really, very, very instrumental in my career.
Autobiographies always reveal things about celebrities' personal lives that their fans wouldn't know unless they read the book. I was touched by your close relationship with your father and was so sad to read that your mother seemed to border on being bipolar which affected your relationship in such a negative way. Nobody really knew much about that disease back then. I've seen it firsthand. I had a very close friend who was bipolar and I saw the beginning stages of her erratic behavior before she got the proper medication, which brought her back to a normal life. It's a debilitating transformation of a person's personality. I'm glad you shared that because it's a hard disease to diagnose.
You're right. Back then, they didn't really know. There was no medication. They didn't even know if they knew what the hell bipolar was back then. Part of being a mom, she was just a fairly decent mom, but she would just flip. She'd just absolutely flip. It was very, very hard to talk about my mom in the book, but I figured if we're going to do an autobiography, there were things that a lot of people don't know about me, don't know about my family, don't know what I was involved in over the years from 3-years-old up until now. I'm 74. I thought I just had to really pour my heart out in the book, as good or as bad as it may sound.
Teenage girls loved you, Frankie Avalon, Fabian, and, of course, Elvis because you all were just really on top of your game. You were handsome, you were talented, the girls adored you. Did you ever feel competitive with Frankie and Fabian in terms of your career?

No. Nothing whatsoever. We're all Italian and we were born in South Philadelphia. Fabian lived a half a block away from me on a 11th Street. Frankie Avalon was on 9th Street. There was nothing about any kind of competition. I think we all respected and really enjoyed when the other guy had success. We first put our [current] show together, back in 1985 called the Golden Boys -- Frankie, Fabian, and myself. Frankie always had a great line when we were on stage and he said, "Look at us, the three of us. Three guys, born and raised in South Philadelphia and we used to hang on the corners together. Now here we are, hanging out on stage together." The camaraderie between Fabian, Frankie, and myself has always been monumental. At one time, I turned to Frank, back in 1985, I said, 'Frank, how long is this going to last? A year? Two years tops?' That was in '85 and we're still doing the show in 2016.
You mentioned in your book that the biggest threat to your singing career happened when the Beatles hit it big -- that whole British invasion.
It was not only me, but I think it was every other American recording artist.
You said in your book that you met them for five minutes in 1963 before they became known, so as a performer, did you wish at the time they would have just been a flash in the pan?
Oh, no, no. You never wish that upon any artist. I was on the bus with my drummer Carl Mottola and a girl by the name of Helen Shapiro. She was sort of like the Brenda Lee of the UK. She was a marvelous singer. There was a car in front of us. Helen said, "They're the Beatles." My drummer Carl and I looked at one another. We started looking around the bus for cockroaches. (Laughs) The bus stopped, the car stopped, and here comes the four guys. The original Beatles. They knew me and I just shook hands with them: Paul, Ringo, John and George. Now we go on our way. They're doing whatever their gig was and I'm doing whatever my gig was. Then I come back home, now it's 1964 and I'm watching television like the families always used to do, watch "The Ed Sullivan Show." Ed Sullivan says, "Ladies and Gentleman, [from London] -- the Beatles!" And I said, to my first wife, God rest her soul, Camille, I said, "I met those guys!"
To this day I could kick myself in the ass. What a great picture that would have been, in the middle of the UK, on a bus, taking the picture with the Beatles.
Paul was a fan of yours, so have you talked to him since that first meeting?
Paul was here close to a year ago at the Wachovia Center. I had a chance to say hello and take pictures with him. I said, 'Paul, do you remember the incident back in 1963, you guys came on the bus?' He said, "Oh, you know, man, kind of vaguely, mate. Yeah." I said, 'Well first of all, Paul, it's really nice seeing you again after all these many years, and I want to thank you for your documentary where you said you got "Yeah, Yeah, Yeah" from Bobby Rydell.'
You were in "Bye Bye Birdie," which I love. I love that movie to this day.
You were up for the Dustin Hoffman role in "The Graduate." How disappointed were you to lose that one?
Not really. There was a casting director. His name was Lynn Stalmaster, and he cast me for the TV series back then known as "Combat." I was in the series with Vic Morrow and it was just Vic Marrow, myself, and a German tank. Lynn Stalmaster comes up to me with a script. He said, "Bobby, can you read some lines from this script?" The script was "The Graduate." I read lines and in turn, Lynn Stalmaster went back to Mike Nichols who was the director of "The Graduate." He said to Mike, "Bobby Rydell just gave me one hell of a reading." Mike went, "Well, yeah, but no, he's not the type that I'm looking for to play that particular part."
Because I was a pretty guy. I was a teenager. I had a pompadour. Then when the movie came out and you see Dustin Hoffman, he was more like the nerdish type of guy. But you know what? It's a feather in my cap, at least I read for it.
I interviewed you in 2012 for the Huffington Post about your life threatening liver and kidney transplant. In your book, you revealed the name of your donor -- Julia. You finally found out the name of the young 21-year-old girl that was tragically hit by a car and killed. I almost cried when I read read her name.
The way things work, when you do have a transplant, the Gift of Life foundation say, "You really can't get in touch with the relatives, the mother, the father of the girl who passed away, so you have to wait." Which we did. Then when a year went by, we finally got in touch with Julia's mother. She wrote a letter. We wrote back. When I say "we," my wife and myself. We said, "We'd really love to meet you and your family. We'd love to take you out to dinner somewhere," because Julia was from Pennsylvania. We finally did that and it was a great experience. Julia's mother was there, her grandparents, cousins, so on and so forth. My wife and I went there and we had dinner with all of these people who were somehow, someway related to Julia. It was just a great experience.
I'm sure. It must have touched you.
For sure! I did a show in Wilmington, Delaware, and I invited Julia's mother to come to the show. I introduced her from the audience, then after the show, back stage, it was kind of tough. Meeting the mother of her daughter who passed away and saved my life and several other people's lives. I just grabbed her, I hugged her, I kissed her, and I got her hand and I put her hand on my stomach. We both ... (he takes a moment, his voice breaking) ... we both broke down, cried. If it wasn't for Julia, myself and the little 4-year-old-girl who needed a transplant as well, we wouldn't be around today.
You've been blessed with two wonderful wives, your childhood sweetheart, Camille, your first wife of 35 years who died in '03 and your second wife, Linda, who you married in '09. You shared how hard it was for your two grown kids to accept your remarriage. So many families experience blended family traumas. I was glad you shared that in your book because there are thousands of families that become broken for the same reason that you became estranged from your two grown children for a few years. Blended families can be challenging.
You're right, because when Camille passed away in 2003, I said to my children, my son Robert and my daughter Jennifer, I said, "I'll never get married. There's nobody on this Earth who could take mommy's place." Then you're alone for five, six years and you're laying in bed with nobody beside you, nobody to talk to, nobody to hug, nobody to kiss, and that's all that led to my [serious] drinking problems. I lost Camille, I lost my best friend. Then my best friend became vodka, to the point where it became an enemy and that's why I had the double transplant, the liver and the kidneys.
When I told my kids that... I said, 'I met a girl. She's really nice and I don't know what's going to happen, but it was a date. I'll take her out, we'll go somewhere, maybe we'll just go on a vacation somewhere. Puerto Rico, Mexico, just to see how the both of us hit it off together.' We dated. I met her in 2007 and we dated for a couple years. We got married in 2009 in Las Vegas. We're married seven years now and my kids absolutely adore her.
Is there anything in the book that you left out that you wished you hadn't?

My God, nothing that I can really [think of]. I think I really poured my heart out in the book.
To order "Teen Idol On The Rocks," and to see his tour dates, go to Bobby's web site here.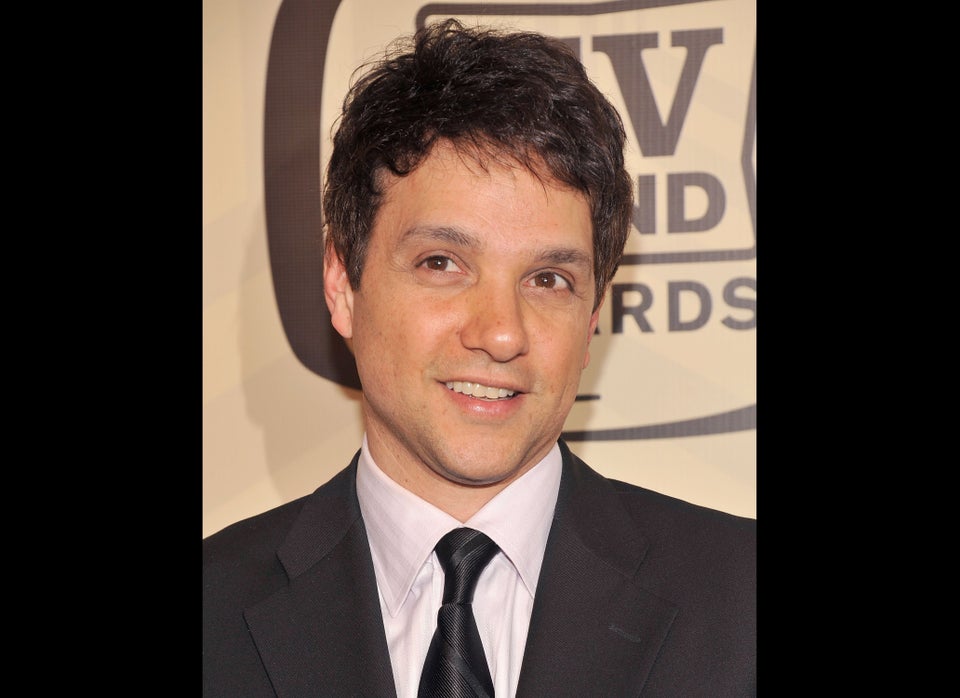 Sexy Over 50 Men
Popular in the Community