Nicki Minaj's verse on "Out of My Mind" is fun because she basically mocks B.o.B. the whole time ("Couple hit songs, got you thinking you a hearthrob"). But maybe the infamous Pink Barbie felt bad after the fact. And maybe that's why she decided to strip and give him a lapdance in the song's music video.
Or she maybe just does that in every video. Regardless, she stars as "Dr. Minaj" in the visuals, which feature B.o.B. as a mental patient. There are a few things that don't make sense in this video, but nothing is more confusing than the fact that the men in the video have to wear heavy riot gear: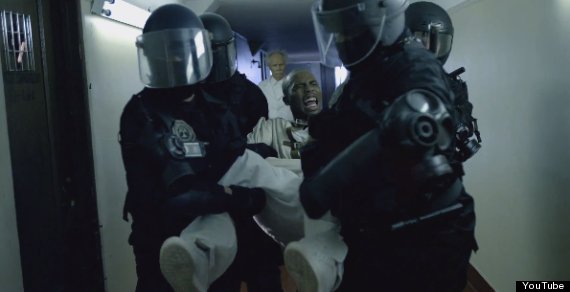 While the women are apparently safe walking around like this: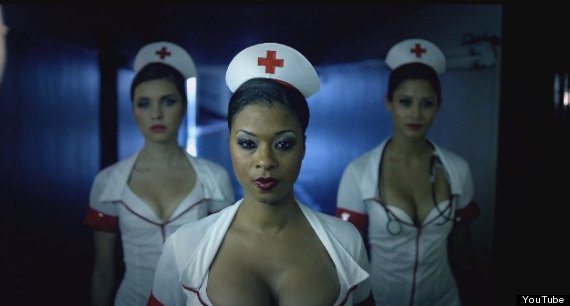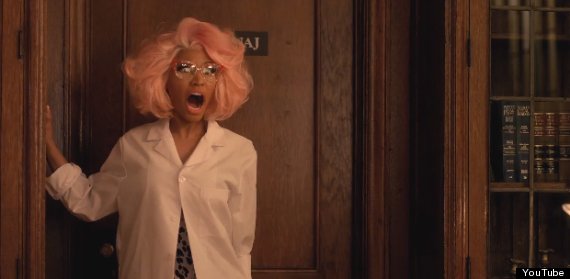 Watch the video above. "Out of My Mind" is off B.o.B.'s Strange Clouds. More Minaj below.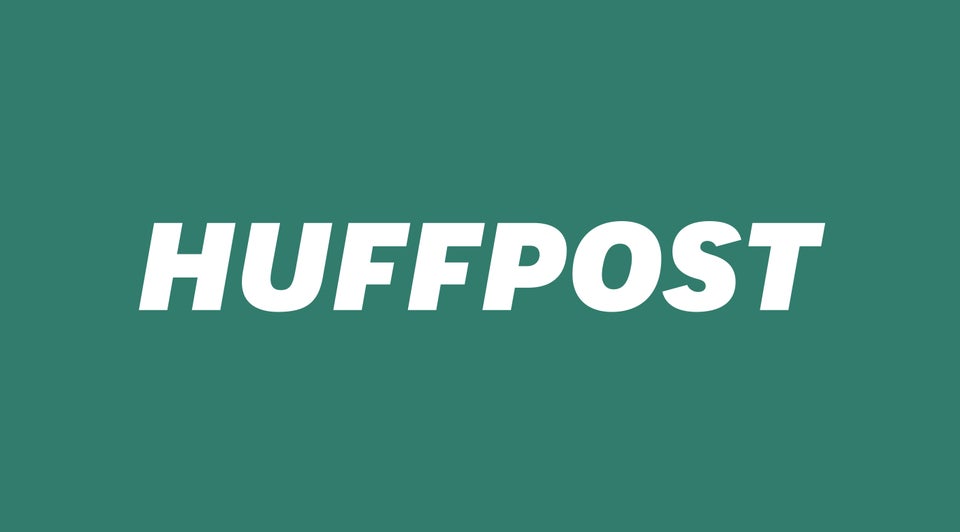 Nicki Minaj Videos
Popular in the Community