SYNCHRONICITY/BEN LOVETT'S "TIME TRAVEL" EXCLUSIVE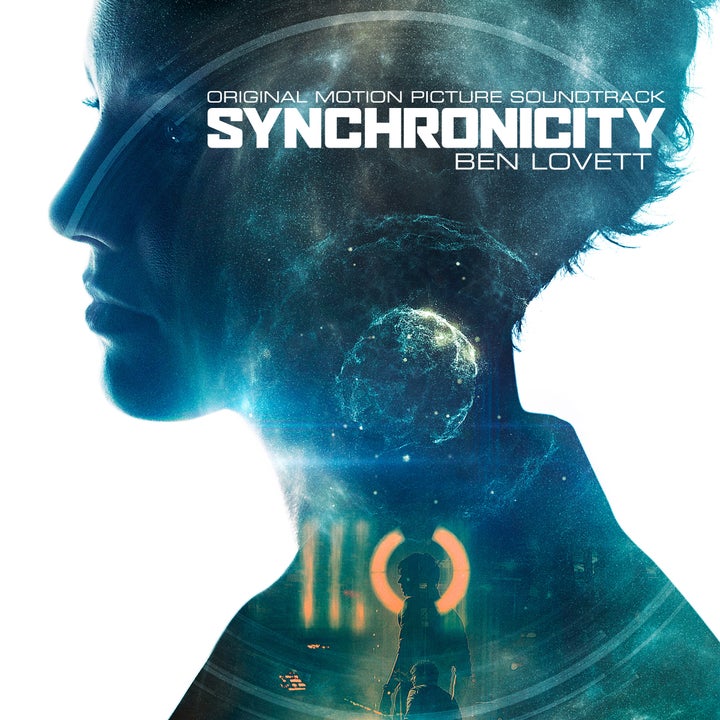 Multi-instrumentalist musician and film composer Ben Lovett has created the score for the upcoming film Synchronicity, which hits theaters and On Demand January 22nd. Lovett opted to work exclusively with vintage analog synthesizers, this being his first entirely electronic score. The music was recorded in Asheville, North Carolina-–the home of Bob Moog (inventor of the modular synthesizer) and Moog Music, and Lakeshore Records will release the soundtrack digitally on the movie's release date.
According to Ben Lovett...
"Jacob and I were both raised on '80s movies and the music of John Carpenter, Wendy Carlos, Vangelis, Jean Michel Jarre and others who pioneered the sound of that era. Since the visual tone of Synchronicity is very much inspired by science fiction films from that time period, we wanted to approach the music with similar reverie to reinforce the overall aesthetic goals of the film."
IT'S ABOUT TIME...THE RETURN OF BOCEPHUS!
Love him, hate him, doesn't matter. Hank Williams Jr. makes great albums, period, and he's back with a new release, It's About Time, that actually may be his best. This time around, the award-winning, country icon teams up with Glen Campbell producer Julian Raymond to present a powerful mix of good ol' boy sensitivity, arena-sized sonics, goofball humor, and, of course, a nice big helping of anti-PC. Below is my interview with Hank Sr.'s famous son who has become a legend in his own right and remains country music's rowdiest hero.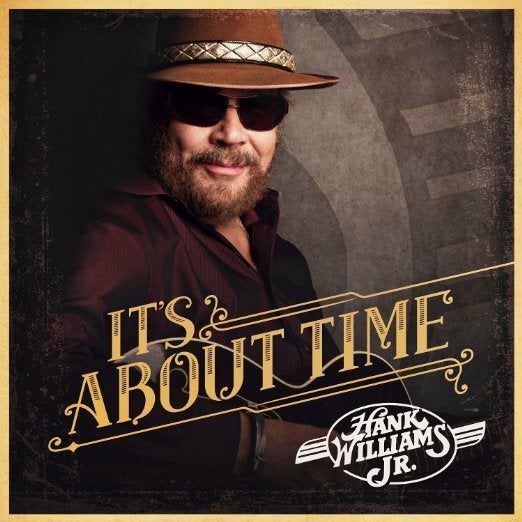 A Conversation with Hank Williams Jr.
Mike Ragogna: Mister Bocephus, this album is one mighty country rocker that really kicks. What a surprise! [laughs]
Hank Williams Jr.: Well, that's me, you know. That guy with the Cadillac Three on the CMA show said, "Man, there's nobody in country music that plays a guitar like you, what a great guitar. None of those country guys played one of them," and I said, "I'm not one of those country guys, buddy." He looked over at his girlfriend and he looked at me and said, "Uh, I got it."
MR: And you point that out in "It's About Time." You say, "You know what? Enough of something that's not country. I'm doing country. Period."
HW: Of course, the other side of that, people say, "You know Hank, you're one of the main reasons country music sounds like it does today." They all said, "Oh my God, that's too rock, we can't play that!" He said, "You're kind of the one that started that." That was a good feeling. That one was easy. The guy said, "Where'd that one come from?" I said, "Yeah, I put that together yesterday." He said, "Good god that sounds good." It's telling a story, and all that stuff in there is real. About my mother's drawings on grand daddy's farm, that's all real.
MR: You recorded a couple of great covers on It's About Time such as Neil Young's "Are You Ready For The Country," and Waylon Jennings' "Mental Revenge." How did you pick the songs that you didn't write?
HW: When you're looking at it from my perspective, you understand it perfectly. You've got to realize when they put together the all-time outlaws of all time, Waylon Jennings was number one, yours truly was number two.
MR: That's what I've heard. Waylon had a comment about that, right?
HW: Waylon looked in the camera and said, "He does a lot more stuff than his daddy ever did" and I thought, "Oh, please, I wish you hadn't said that, don't say anymore."
MR: [laughs] It's been a good ride for you. How did your career skyrocket?
HW: So I'm doing shows here and there. Hank Junior draws twenty-five hundred, then Hank Junior draws five thousand, then Hank Junior draws ten thousand. Now it's 1980 and I've got nine albums on the charts at once in the Top Fifty and I'm opening shows for miser Waylon. Okay. What does Waylon open his show with? "Are You Ready For The Country?" Now, when he closes his show, he waves me over there. We close the show with, "Are You Sure Hank Done It This Way?" You think I'm now closing my eyes and I'm standing there with him? That's why we did "Mental Revenge" and "Are You Ready." But of course, I did 'em my way. I've got a lot of twenty-somethings that are fans. They don't know "Mental Revenge"; they don't know "Are You Ready For The Country?" That's the reason, that's where it came from. And the band in the studio, after doing "Mental Revenge," they kind of just laid their heads back and said, "This CD is going to be special." They sunk their teeth into it.
MR: You also have a lot of fun on "Dress Like An Icon."
HW: Oh, gosh yeah, I love it. Funny, funny.
MR: With those lyrics, how can you not have fun recording it!
HW: Those guys said, "Well, I should've known. Why would you get a title like that?" I'm talking to you right now with a camouflage Florida Gulf Coast fishing hat on and an Orvis vest. See baby, I dress like an icon.
MR: [laughs] And now I'm wearing a Stetson, man, just like you said!
HW: "Boy, you've got to get yourself a Stet--son! That song was easy. Louis Vuit--ton and Ralph Lau--ren, sing-a-like-a Hank Williams..." I had about twenty verses to that song and I had to cut them down. That one was really, really fun. I wouldn't doubt that will probably be the second single.
MR: So you also show your other side on this record with "Just Call Me Hank." It's like, "Okay, but I'm also not an icon. I'm just a regular guy."
HW: Yeah. Well, they say, "Well, you know, man, you really are." One of the young gals with Rolling Stone or somebody hit it on the head. She said, "You know what that song's about? Here's this gigantic, iconic figure, Hank Sr.. Now also, here's this other cat that a whole lot of people--and it doesn't matter if they're sixty or if they're nineteen--they know who this guy is. That song is about, 'Hey, I sure am comfortable where I am.'" I said, "You know, honey, you hit it right on the head." She said, "You just sent a message that, 'it really feels good to just call me Hank." She got it. That song, there again, it's seven o'clock in the morning, I'm in my truck in Northwest Tennessee going to the farm, I call this one guy who had been with me. He starts bawling, I call Holly Williams, my daughter, she starts bawling. "You're in a truck, parked at a gas station? That's where you wrote that?" I said, "Yeah, Holly, it's not like your generation, we don't have writer's meetings at three o'clock." She said, "Dad, anybody that could write 'Dress Like An Icon,' no wonder." She said, "That title is a smash." Anyway, yeah, when the words started coming, I said, "Whoops, I'd better pull over here and get a pen and a paper right now." You can tell, recording them with the band was a hoot.
MR: The whole record is really well done.
HW: That's the whole thing, it really comes across. These guys are having a whole lot of fun here.
MR: You point out right in the beginning of "God And Guns," "I don't know where you were born, but I know where I was born, this is what we believe in."
MR: It's a beautiful song. How do you feel about the things you sing in it? It seems like we have two kinds of people in the country right now...
HW: We've got more than two different kinds, read up on your history. Newspaper things in the 1930s talking about all the commies that are going to Harvard University? It's nothing new, it's been going on forever. That's what America is. I've got my opinion, you've got yours, that's why we're a great country. But I didn't write that song. The key to these songs is to make people say, "Oh, I know he wrote that," because it sounds exactly like me. I didn't write it. That's like daddy on "Lovesick Blues." There's been many a fight over, "Hank Williams wrote that." No, he didn't. It was an Al Jolson song from New York, Broadway, in 1928. He didn't write "Lovesick Blues," but when you do "Are You Ready For The Country?" when you do "God And Guns," you make it your song. You own it, you take it over. That's what it's about.
MR: And speaking of America, there's "Club USA." Again, more studio fun, right?
HW: Oh, absolutely. Again, there you go, "Oh, I know Hank wrote it," No, I didn't, but it sure did fit. It has to feel right and fit right.
MR: You worked with Julian Raymond on this album, he was the producer of the Glenn Campbell stuff and those are brilliant albums. This one is pure Hank Williams Junior. When you listened back to this album, did you discover anything about yourself?
HW: No, not hardly, my man. Let me give you the bottom line on that... Who do you think produces Hank Williams Junior's records? Take a guess.
MR: Let's see, Hank Williams Jr.?
HW: The guy that says, "Here's the intro, here's the key of the song, I picked them out, I wrote them." One of the personal assistants kind of told him, "The band is looking at you kind of funny, you might want to go in there and sit down and let him handle everything out there. You do the stuff inside the board there." That's exactly how it went down. They said, "Look, this guy, holy s**t, he takes over in that studio." "Here's the intro, here's this, do the song." But Julian was the perfect fit because he's going to let you do it and he knows good and he knows bad. He said, "Holy s**t, this is great. Where'd that come from?" I love seeing that look on his face. "I put it together yesterday." Waylon Jennings was going to the studio one day, my man, and he didn't like the songs he had. He wrote "Are You Sure Hank Done It This Way?" on the way to the studio. I'd written a couple of my big ones. When you get that personal little gremlin inside that says, "I don't like this stuff we're doing today, I'm going to come up with something new," that's what this whole CD is about. They fit, they work. They're me, I can't fake anything. This is it. Take it or leave it. And a lot of people take it.
MR: You feature a few guests on "Born To Boogie." Were you in the studio with them?
HW: No, hell no. Here's the whole thing with that: I got mad with them. I said, "I don't want to do something twenty-five years old, I've got all new stuff, man, I don't care about doing that." They said, "Look, they want to sing on this. The whole reason to do it is for them." I said, "Oh." He said, "Do you know how many people are calling up wanting to sing on this? I know you don't care about that, you don't listen to that. Listen, Hank. This is the hottest news in Nashville." This was in May and June. Holly said, "Dad, do you know how many times your name is mentioned in all of their songs?" That hit me. I said, "Oh!" I was dead-set against it, but when I knew the reason why I was all for it. Oh, hell yeah! They said, "They want to be part of it." That's what that's about.
MR: And you had Eric Church on "Are You Ready For The Country"
HW: We go out with metal detectors and look for civil war artifacts and actually do things together and he's opened shows. I've known him for six or seven years, he's the perfect choice. Instead of that label, "Well, it would be good if we put him and this person," I'm not going to mention the name but I said, "That son of a gun, I don't care how many million dollars, he ain't gonna be on my album." You talk about not seeing eye-to-eye! "I'd better never catch you with one of my records!" I said, "Nah, me and Eric will handle that job, thank you." [laughs]
MR: Do you get that you've had a major influence on country? What do you think about that?
HW: Like she said about "Just Call Me Hank," it just makes you feel good. When you've got the twenty or thirty-year-olds that are really, really big artists... Let me give you the bottom line: last summer Justin Timberlake comes to the show in Memphis, Tennessee. Gets on the bus, sits down like a giddy twenty year-old fan. "Man, I was raised on you. I'm here to have fun." Justin Timberlake. Good music is good music, bad music is bad music, no matter who does it. That one kind of blew me away. He said, "Man, do you know how many fans you've got that you don't even know about?" It's a good feeling.
MR: What advice do you have for new artists?
HW: Oh, my gosh. All right, I'm going to be kind of blunt on this. The music business is not 1985 anymore, okay? I have a son at a top university in Nashville. A lot of this generation thinks all of their music is supposed to be free, and you know what I mean. He said, "You just stole from my grandfather and my father, I don't like that." You know what I'm talking about. This was probably four years ago, they said, "Huh, man, these days and times there will never be another Hank Williams Senior catalog that has generated millions and millions of dollars because of the free downloading and stuff," and there was a pretty heavy-duty cat in the room from the rock world and he looked over and said, "Well, let me tell you something, brother. There will never be another Hank Williams Jr. catalog either." Boy, everybody, "Uh-huh." That's just the way it is. To think I'm getting ready to have another platinum album from an awful label? It's really amazing and it's really a good feeling and it's all about downloading now and you'd better be on that horse when you ride to the dance.
MR: What do you think they should be looking at creatively?
HW: I'm not going to say that. Chris Stapleton, he opened shows for me back in the summer and they all said, "This guy is a whole lot like you." You can't fake it, you've got to do your thing and hope it works. Are there a thousand, two thousand attractive young girl singers? It's a tough, tough, tough world. I've got a daughter that's in it. I've got a son that's in it. It's a tough, tough world out there. All I can say is if you feel it that much, go for it.
MR: Out of almost any other artist--next to maybe Arlo Guthrie--you had the biggest challenge in stepping out of such a large shadow as Hank Williams'.
HW: That's exactly what Rolling Stone magazine said about 1980. One of the best reviews I've ever had. They said, "Well, he went to Mussel Shoals, Alabama, and recorded a great album, of course, he did." Why does he need to copy his father? That's already been done.
MR: Well, you sure didn't copy your father.
HW: I did not and that's what they pointed out.
MR: I think everyone knows you made it because you did your own thing.
HW: And that's a tough road and there's a whole lot of story to that. When I say in "Born To Boogie," "I went on the road when I was eight years old," okay, I was eight years old, and there's a film of that night. So these people are all in distraught, traumatic, crying and I'm walking out there and this other bunch is all ecstasy, smiles and laughter and I'm thinking, "Is it that bad or is it that good?" My father had only been gone for a few years then. That was a tough thing for a kid to handle. Now later on with "Your Cheating Heart" and all that, I get about twenty and I start doing my own thing. They said, "Get away from that Skynyrd and all that stupid stuff!" That's when I blew wide open. I said, "Look, I'm going to stay home and open the mailbox the rest of my life, or I'm going to go make my own mailbox money. One way or the other."
MR: [laughs] Are you happy with that mailbox?
HW: I'm is! I do twenty-five shows a year, I make all the money I want to make. I sell a hundred thousand dollars in panties and T-shirts. Yeah, I kind of like my position.
MR: Good on ya, Bocephus!
HW: I've got to go cousin, it's hunting season! Quack quack...
Transcribed by Galen Hawthorne
STEVE FORBERT'S "SEND IN THE CLOWNS" EXCLUSIVE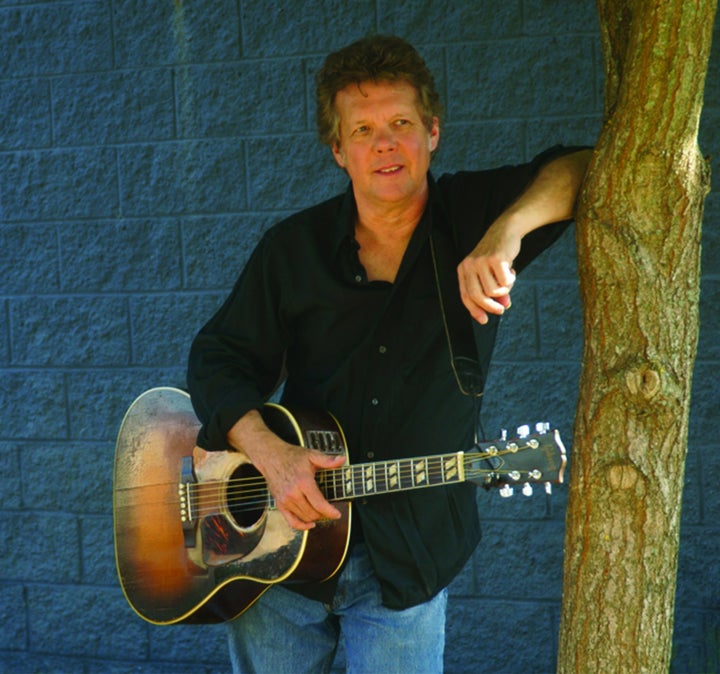 According to the great Steve Forbert...
"Through the years, I've kept a growing list of songs I'd like to cover. A few of them are standards such as 'Smoke Gets in Your Eyes,' 'Once Upon a Time,' and 'Sunny Side of the Street.' I don't know if I'll ever get around to recording an album of these, but I ran my uptempo approach to 'Send In The Clowns' by my Cape Cod-based band last September. They all liked it, so I added it to the eleven originals we were rehearsing for an album. Our studio version made the cut and is track seven on my new Rock Ridge Music release, Compromised. Here's the debut of the '...Clowns' video with thanks to The Huffington Post for presenting it. (Yes, Buster Keaton and Charlie Chaplin, both master slapstick artists, weren't technically clowns.)"
THE WESTIES' "EVERYTHING IS ALL I WANT FOR YOU" EXCLUSIVE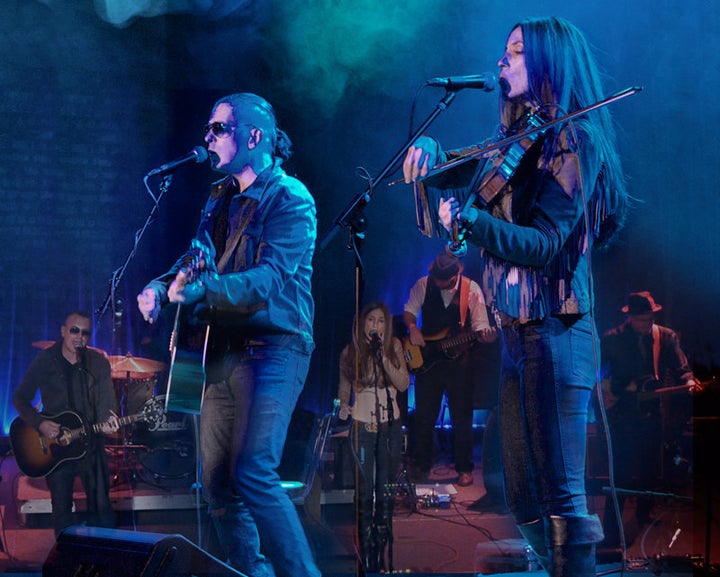 According to The Westies' Michael McDermott...
"I thought of 'Everything Is All I Want For You' as an unapologetic love song of a modern anti-hero. Rife with the depictions of a terribly flawed man, through it all our anti hero wants for nothing else but to dote on his own true love. The video is an homage to one of my favorite films Cinema Paradiso, written and directed by Giuseppe Tornatore. Regardless of the things we've all been through, regardless of all the trials, the temptations, the misfortune, the miscues, the false starts, the misdemeanors, the flawed and the favored, the saintly and the sinners, the broken and defeated, the desperate and the wounded...the last bastion of hope and healing sometimes, is the healing that can be felt, in something as simple...as a kiss."
ANGELINA ALEXON'S "NOUVELLE JOURNEE" EXCLUSIVE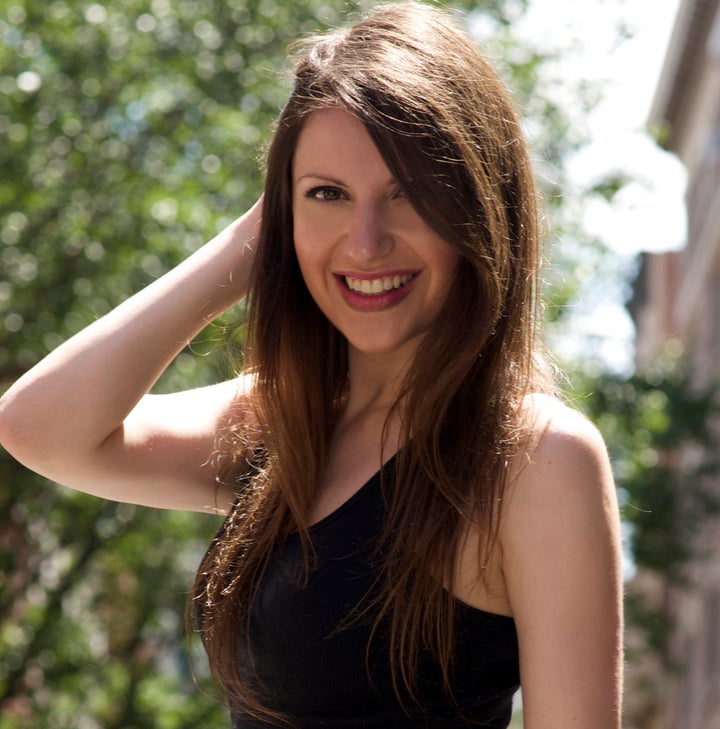 According to Angelina Alexon...
"After the incident of Paris attacks, I immediately expressed myself in music, writing a song in French as a message of hope for humanity and have now created a video for that song with English lyric transitions. There is nothing I enjoy more than combining my love of making music with my desire to try and make this world a better place. For example, over the summer, I performed at the U.S. Capitol before members of Congress and world leaders to raise awareness about the economic plight of my homeland, Greece and for breast cancer research. More recently, I performed at a Muscular Dystrophy fundraising gala in Manhattan. I also enjoy recording and performing my music all over the world as I sing in seven languages. I am hopeful that this new French song and video will have a positive effect, and perhaps even be used in some charitable way to benefit those affected."
Related
Popular in the Community