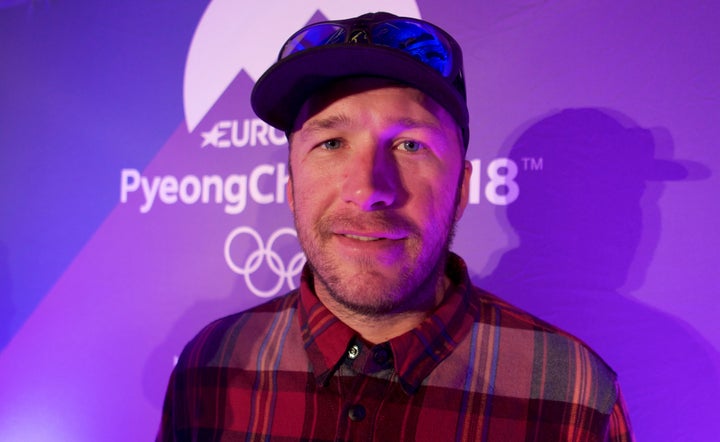 Olympian-turned-NBC analyst Bode Miller caused controversy at the Winter Olympics in Pyeongchang, South Korea, on Thursday with his suggestion that Austrian skier Anna Veith's performance at the games had been hurt by marriage.
Miller, who had been discussing Veith's slow start in the ladies' giant slalom event, later claimed his comment was "an ill-advised attempt at a joke."
"The knee is certainly an issue," said Miller, in reference to the anterior cruciate ligament injury that Veith, who won gold in the women's super-G event at the 2014 Winter Olympics in Sochi, Russia, sustained in 2016.
But Miller, a former alpine skier, then took a dumb turn:
"I want to point out she also got married. And it's historically very challenging to race on the World Cup with a family or after being married. Not to blame the spouses, but I just want to toss that out there that it may be her husband's fault."
Listen to Miller's commentary here:
Miller's comments did not go over well on Twitter:
Five-time Olympian Miller later apologized on air for what he called his "ill-advised attempt at a joke" meant to highlight "how beneficial" marriage could be for an athlete.
"I know the support team you need. I relied on my friends and family. And if you have the luxury of relying on a spouse, I know they are inevitably your biggest supporter," said Miller, per NBC.
"And on Valentine's Day I didn't mean to throw spouses under the bus," he added. "Certainly, I'm going to be hearing it from my wife, I know."
Miller later used Twitter in a bid to further clarify:
Veith, who tied the knot with retired Austrian snowboarder Manuel Veith in April 2016, ranked 12th in the ladies' giant slalom event.
She is yet to compete in the downhill, super-G and alpine combined events.
Popular in the Community