For some, physical fitness is associated with thinness and weight loss — but that isn't and shouldn't be the case for everyone.
Thus goes one of the messages behind Body by Derby, a photo series by Jasper, Indiana-based photographer Cory Layman.
(Story continues below.)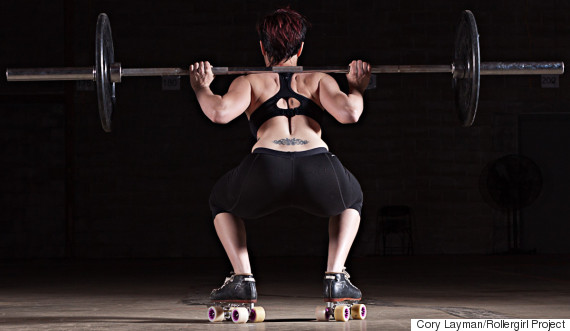 G-Rocket of Naptown Rollergirls in Indianapolis.
The series, an offshoot from Layman's Rollergirl Project, is inspired by photographer Howard Schatz's "Athlete" project and features a range of derby athletes largely from the Midwest, specifically focusing on their varying body types in an effort to combat body shaming.
"There are plenty of pictures of athletes who practice hours a day for months and years at a time. They perfect their body to do amazing things," Layman old HuffPost in an e-mail. "What isn't present are images of amateur athletes."
"Rather than celebrating our individual characteristics, we instead hold up a set of characteristics as ideal, and woe to the person whose genetics make that impossible," Layman added.
Each photo of an individual derby athlete is accompanied by information Layman says is "a crucial link" to understanding the image, including age, height and weight (both current and pre-derby), diet, other workout activities, previous athletic experience and when they started doing derby.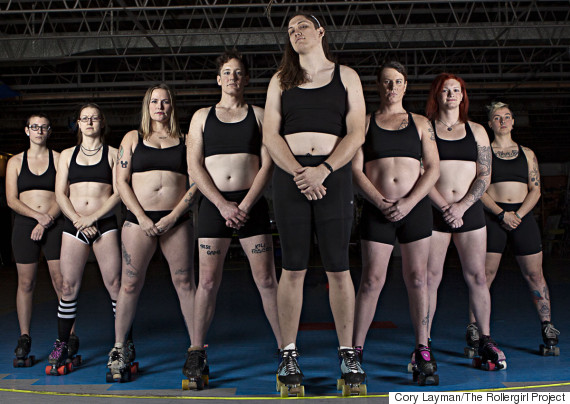 Derby athletes participating in Layman's Gender Non-Conforming photo shoot for Body by Derby.
Layman said he hoped the photos will serve as an inspiration to derby participants, going to show that one's body type has little to do with an athlete's level of fitness. The message applies both within the derby community and beyond.
"It's not what you look like, it's what you can do on the track," Layman said. "My hope is that someone can look through these images and find someone very similar to themselves. They can then see the beauty and power that person has and realize that they too are beautiful and powerful."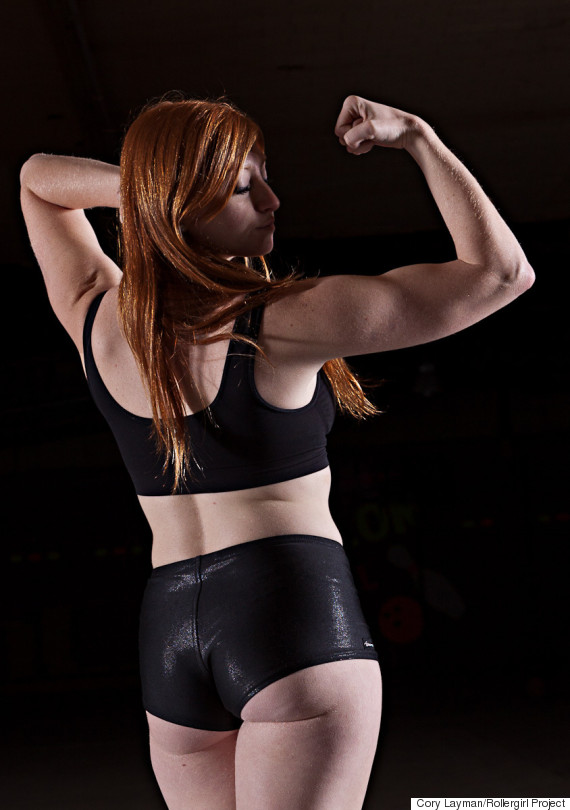 Ginger Snapped of South Bend Rollergirls in South Bend, Indiana.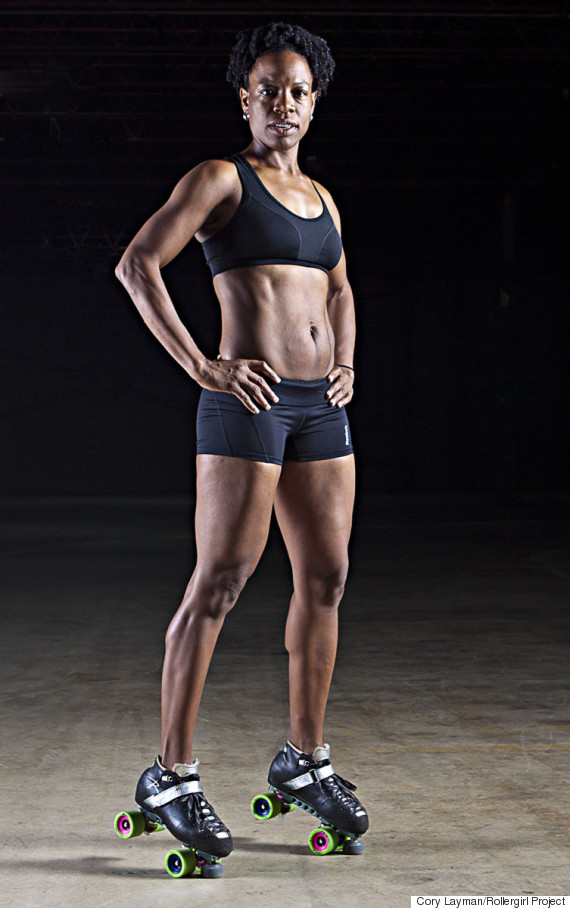 Tru D. Vicious of Cincinnati Rollergirls in Cincinnati, Ohio.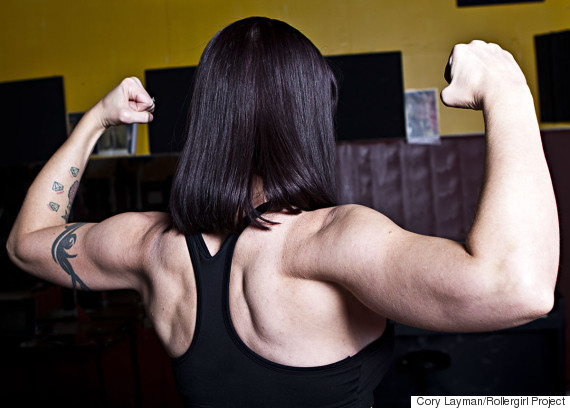 Chokehold Chanel of Arch Rival Rollergirls in St. Louis, Missouri.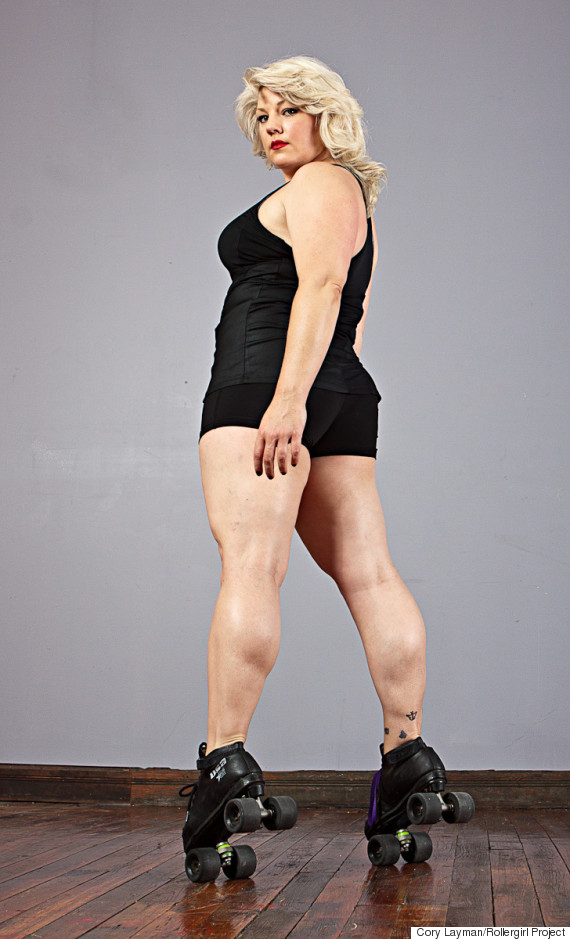 T.K.O. Rose of Springfield's Queen City Roller Derby in Springfield, Missouri.
Clarification: A previous version of this story suggested all the participants in the Rollergirl Project were based in the Midwest. Some of them are not.
Related
Before You Go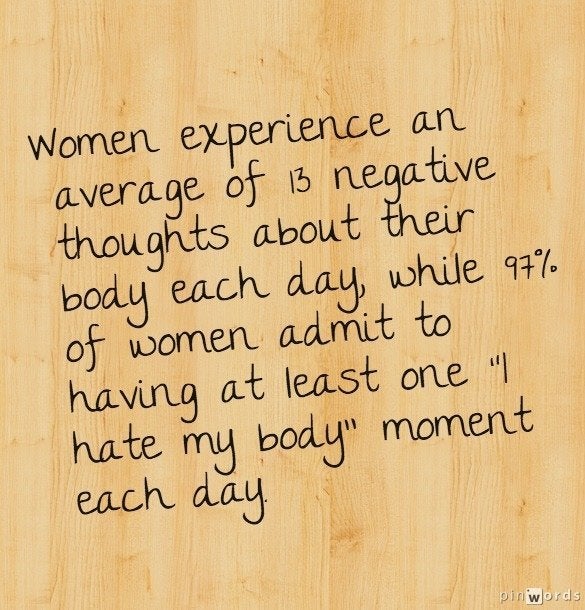 Facts About Women And Body Image