Rescue workers have recovered the body of one of two men missing after a landslide at a gravel pit, authorities announced on Thursday.
The news came nearly a week after 10 to 12 feet of mud poured into the pit near Crystal Springs, Mississippi, burying the two workers and pieces of heavy equipment, state emergency officials said.
The Mississippi Emergency Management Agency previously identified the two missing workers as Dee Hemphill and Emmitt Shorter. They were working for Green Brothers Gravel Co. when the pit collapsed around 11:30 a.m. on June 3.
Authorities have not publicly confirmed which of the two men has been found, saying only that a person was found trapped inside of equipment around 2 a.m. 
MEMA has defended its response, saying there is "no 'textbook' approach" to handling this type of tragedy. "Never in the history of mining and quarry operations has there been an incident similar to this," the agency said in a statement.
"Rescue crews are continuing their efforts to find the second employee at the site," MEMA spokesman Ray Coleman said in a news release.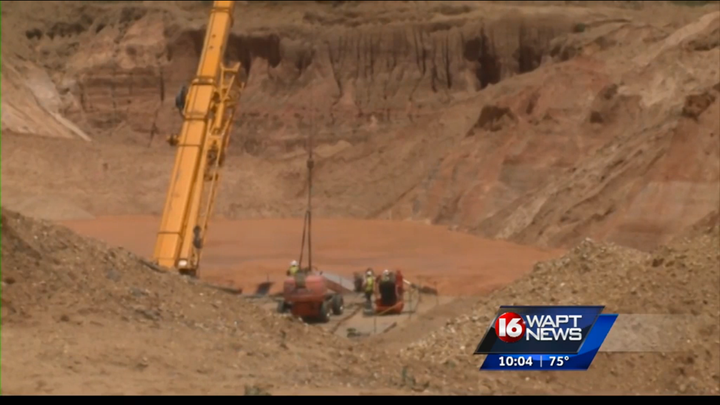 Green Brothers has also faced widespread scrutiny over the gravel pit collapse.
MSHA's assistant district manager, William O'Dell, declined to comment on the company's history at a press conference on Monday.
"As far as Green Brothers' violation history, at this point, we haven't really focused on the history of that," O'Dell said. "We're solely focused on our recovery operations."
This is a developing story and will be updated.
REAL LIFE. REAL NEWS. REAL VOICES.
Help us tell more of the stories that matter from voices that too often remain unheard.
BEFORE YOU GO