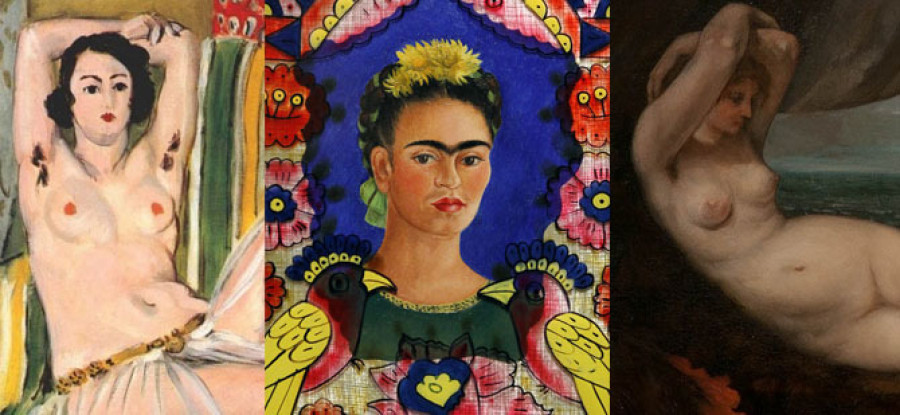 "I used to think I was the strangest person in the world," Mexican painter Frida Kahlo once said, "but then I thought there are so many people in the world, there must be someone just like me who feels bizarre and flawed in the same ways I do. I would imagine her, and imagine that she must be out there thinking of me too. Well, I hope that if you are out there and read this and know that, yes, it's true I'm here, and I'm just as strange as you."
It's not easy to be a woman, especially in a culture where it's often hard to identify a female role model that you can identify with. Someone as strange, wild and beautiful as you are -- unedited. Luckily, where fashion editorials often fall short, art history comes in handy.
In honor of Frida Kahlo's ongoing exhibition at the New York Botanical Garden, we're paying homage to one of Frida's most defining and inspirational characteristics -- yes, the brows. While over the years they've become a meme for the iconic Surrealist artist, they also speak to Kahlo's fierce individuality, self-acceptance, fluidity, rebelliousness and, of course, agency over her body.
We've gathered 32 similarly inspirational art historical ladies who have dared to flaunt their body hair. From the bush to the pits to the brows to the 'stache, the following hair styles prove that few things are more beautiful than natural beauty and a little bit of moxie.
A version of this article was originally published last year.
Support HuffPost
The Stakes Have Never Been Higher
Related
Popular in the Community